Bengali fashion designer Sabyasachi picked up by famous Swedish retailer Hennes and Mauritz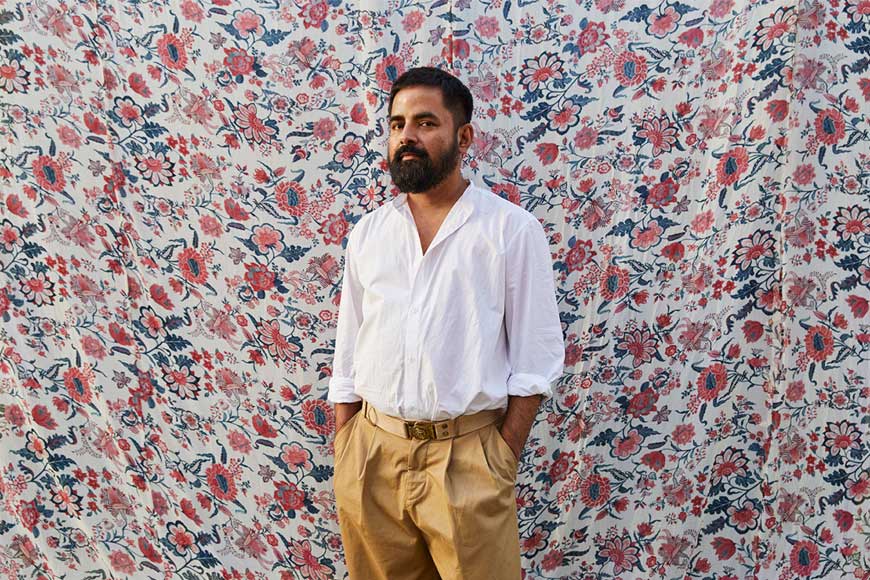 For designer Sabyasachi Mukherjee going global is nothing new. He has collaborated with French luxury fashion house Balmain and Italian luxury fashion company Versace. But getting recognised by Swedish fast-fashion retailer Hennes and Mauritz (H&M) who wish to collaborate with him is a big news in the fashion circuit indeed. For Sabyasachi will be the first Indian designer with whom the prestigious H&M will collaborate for both apparels and accessories for men and women.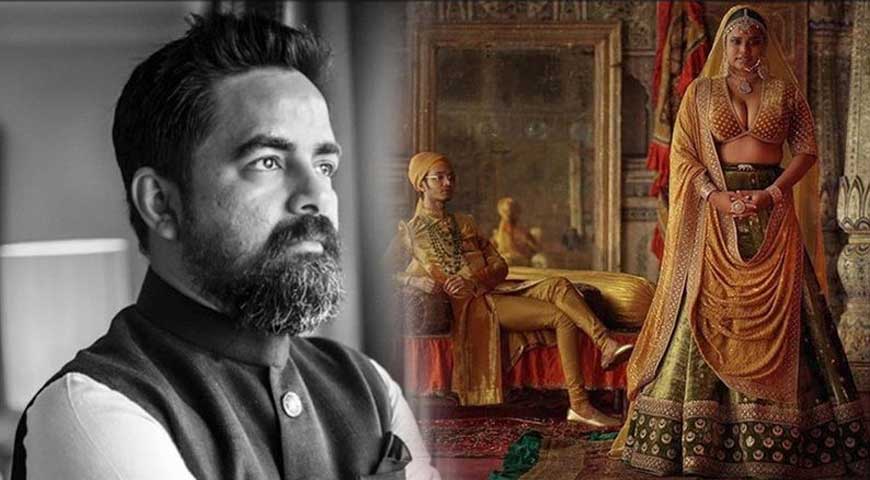 Designer Sabyasachi
Hennes & Mauritz is the second-largest global clothing retailer, just behind Spainish Inditex. H&M is a Swedish multinational clothing-retail company known for its fast-fashion clothing for men, women, teenagers and children. H&M and its associated companies operate in 62 countries with over 4,500 stores and has a significant online presence, with online shopping available in 33 countries. Being recognized by such a global chain is definitely a big success for Sabyasachi, who made a name for himself by using Indian textiles in the construction of modern silhouettes.
Sabyasachi's collection will be launched on 16th April in collaboration with H&M and has been themed 'Wanderlust.' The collection will present hand-crafted and eclectic travel pieces. Recently at a press conference, Ella Soccorsi, concept designer at collaborations & special collections, H&M said: 'At H&M, we are thrilled to announce our collaboration with iconic Indian designer Sabyasachi, known for his dynamic use of indigenous crafts and textiles -- a language so stunning, that it permanently altered the fashion and design landscape of the country.'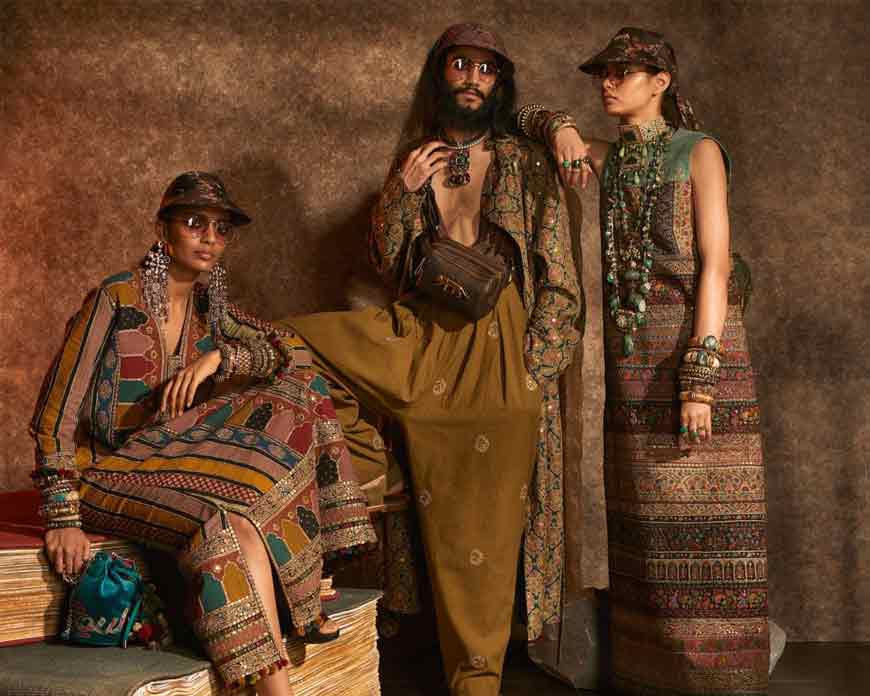 Models wearing Sabyasachi's designed attire
The Sabyasachi x H&M collection will offer both apparels and accessories for men and women. The collection will be available in all H&M stores in India as well as selected H&M flagship stores around the world and online on HM.com and Myntra. 'I'm happy to announce the collaboration with H&M, as it gives us the opportunity to spread the Sabyasachi aesthetic to a wider audience in India and worldwide. Having done couture for the majority of my career, it is very exciting to bring that finesse of craft to 'ready-to-wear' and create whimsical and fluid silhouettes that bring relaxed sophistication to everyday life,' said Sabyasachi.
Cover image- Courtesy H&M website