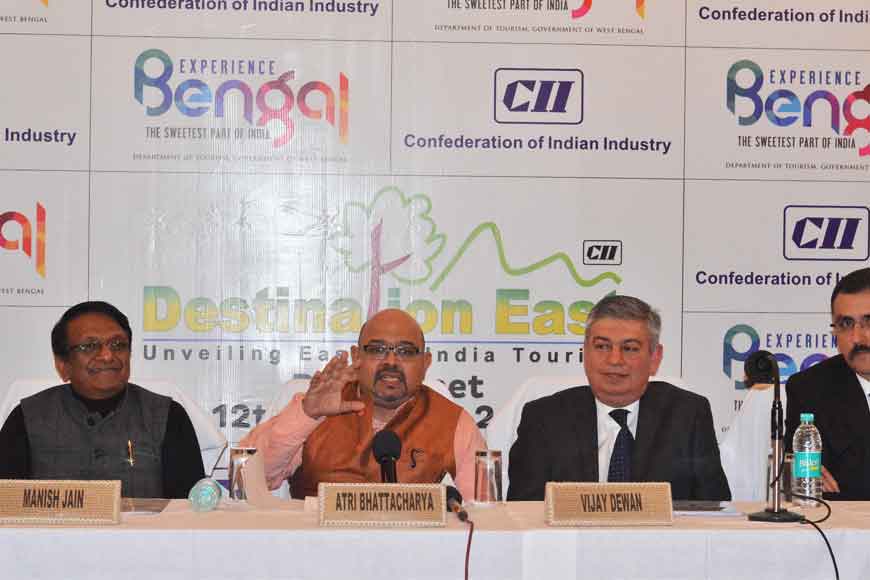 If numbers speak, then Bengal's tourism circuit is growing in leaps and bounds and will surely be one of the prime revenue earners and employment generator in the years to come. At the CII Destination East press conference, Mr Atri Bhattacharya, Principal Secretary, Department of Tourism, West Bengal, said: "Tourism is a great economic engine and job creator. Through Destination East, we are keen to showcase many tourism destinations in Bengal to the international tour operators during the mega meet."
Vijay Dewan, Chairman, CII Eastern Region Tourism Sub-Committee and Managing Director, Apeejay Surrendra Park Hotels Ltd. gave some promising numbers that proved West Bengal not just has a huge tourist potential, but it is increasing at a phenomenal rate. "Kolkata's foreign tourist inflow has seen a 24 per cent jump last year. In Bagdogra airport alone, there was a jump of around 40 per cent tourists and the airport went up in ranking from 30 to 27," said Dewan. The state government is also aiming at using the Destination East platform to initiate business partnerships.
With the number of tourists rising phenomenally, the state needs more airports, like Andal or other regional airports. They are also looking at public and private funding. "We are revamping our tourist lodges across the state to 3-star category and for doing so we are ready to go for complete private funding and hand over the operations of the tourist lodges to private players," said Mr Bhattacharya. Already 3,600 crores has been invested in the tourism sector in last three years and a possible investment of 5,500 crores is in the anvil, some of which is already on the run. The tourism infrastructure is also developing fast with more hotels and rooms coming up.
In Kolkata alone, there are 3000 rooms offered at various hotels with 68 per cent occupancy round the year. 1500 rooms were added in the last 3 years, in next three years 1500 more rooms will be added with a 3000 crore investment. ITC group is coming up with a 600-room hotel. With more rooms, convention centres and revamping of meeting venues like Milan Mela ground, holding very large conferences like a medical conference in the near future will be made easy. Even places like Alipurduar has developed 630 home stays.
The state government is also trying to take feedbacks from international tour operators and investors who will attend the Destination East meet and then use the feedback to add to the drafted tourism policy that will be tabled after the Bengal Global Business Summit.