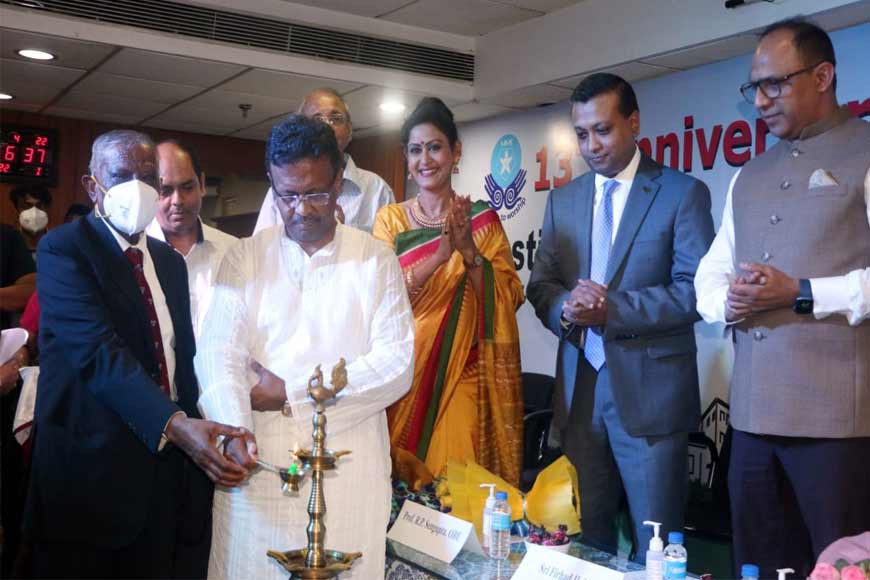 India has several centres for neurosurgery, but none of them in the Eastern region. Patients from our part of the country travel long distances to be treated for neurological disorders, most of them unable to afford the costs involved. When the Institute of Neurosciences, Kolkata (I-NK) came up 13 years ago, it filled this huge gap. On April 15 this year, I-NK celebrated its 13th foundation day where team I-NK, well-wishers, and guests celebrated the success of the institute.
Since its inception, the institute has single-handedly managed to reduce the exodus of neurological patients to Vellore, Bangalore, Chennai and other centres in the South. In fact, the folks at I-NK have even received patient feedback about treatment centres in the South asking them why they chose to travel so far when they could have gone to I-NK.
The Institute has imbibed the best the world has to offer - in terms of equipment, skilful doctors, and compassion for patients, some of them unable to pay the cost of treatment. I-NK has developed strong subspecialty practice where clinicians are further trained in a particular domain (such as stroke, epilepsy, Parkinson's disease, tumour surgery etc). As a result, patients receive specialist care of the highest standard under one roof. All the doctors at I-NK are dedicated full-time to the institute itself, with absolutely no private practice.
The availability of specialists during the night, a daily morning clinical meeting where doctors exchange ideas about treatment of difficult cases, and keeping the doors open even at the height of the Covid-19 pandemic, have been among the hallmarks of the institute. Fittingly, I-NK was awarded the best single specialty neuro hospital for two consecutive years (2013-14 and 2014-15) by CNBC TV 18, and many more accolades since.
On the occasion of foundation day, Dr Hrishikesh Kumar (vice-chairman) presented a progress report. The numbers clearly indicate that the institute has grown significantly over the years. The Spinal Unit organised a live surgery workshop on April 16 and 17, attended by neurosurgeons and spinal surgeons from various parts of India.

Prof. R.P. Sengupta, OBE and the founder of I-NK, extended his heartfelt thanks to Kolkata Municipal Corporation, Government of West Bengal, all donors and well-wishers, and also to the team at I-NK. To the delight of everyone present, he told the audience about the annexe buildings of I-NK (10, West Range, and 6B, AJC Bose Road).
The invited dignitaries delivered brief speeches, among them Janab Firhad Hakim, Hon'ble Mayor of Kolkata, Sri S. S. Nigam, Principal Secretary, Dept. of Health & Family Welfare, Government of West Bengal, Prof. Asis Chattopadhyay, pro-VC, Calcutta University, Mr Andalib Elias, Deputy High Commissioner of Bangladesh in Kolkata, and actor Smt Indrani Halder.
An informal chat with Prof. Sengupta gave an idea about his dreams and future vision for I-NK. He refuses to rest on any laurels and is already working towards building a neurosciences campus he poetically calls 'Snayu Tirtha', and solicits support from the authorities, donors, and well-wishers.