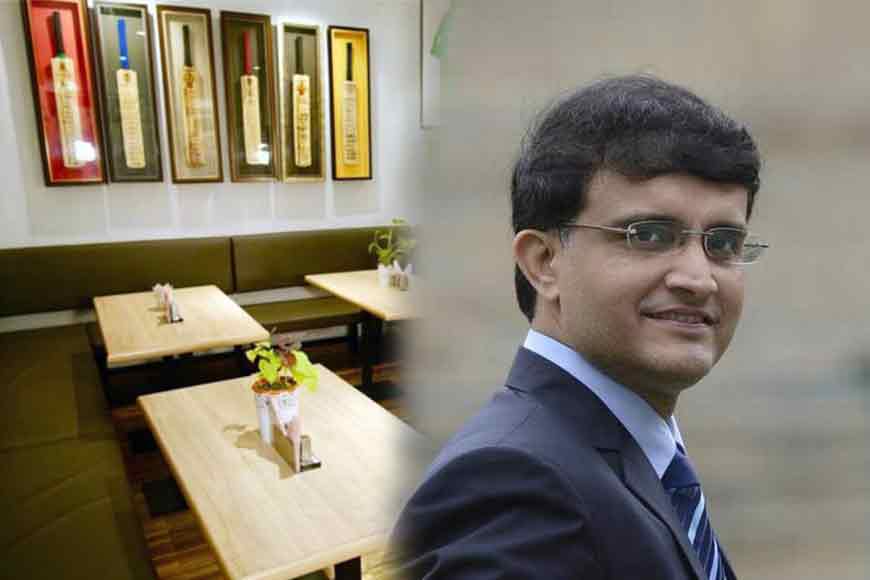 For all the cricket enthusiasts of Kolkata, and yes, there are hundreds, here is a chance to visit the first Cricket Themed restaurant of the city. Recently none other than Former India Captain and Kolkata's favourite Dada Sourav Ganguly inaugurated the restaurant called 'Pavilion' on 2A, Congress Exhibition Road, at Park Circus. The restaurant will make you feel you are standing right in the middle of a Cricket Pavilion, as you will be surrounded by several cricket memorabilia while enjoying some piping hot food.
More than 100 cricket memorabilia have been placed in the restaurant with signatures of Sachin Tendulkar, Virat Kohli, M.S. Dhoni, V.V.S. Laxman, Shahid Afridi, Chris Gayle, David Warner and almost all the prominent members of the present Indian team and the Indian Premier League (IPL) stars. There is this Cricket Mania reigning on the walls. You also get to see bats, balls, helmets, jerseys, neckties, used and signed by the legends of Cricket.
They include autographs of England, India, Pakistan, Australia and different IPL team members together on bats, jerseys along with their photographs. Such Cricket Themed restaurants though found in countries like Sri Lanka and UK, India hardly has any. The rich collection of cricket memorabilia has been curated by Moin Bin Moksud over a period of twenty years. So if you are a cricket fan, then do not wait! Just grab the opportunity of being at this Cricket Themed Restaurant soon.