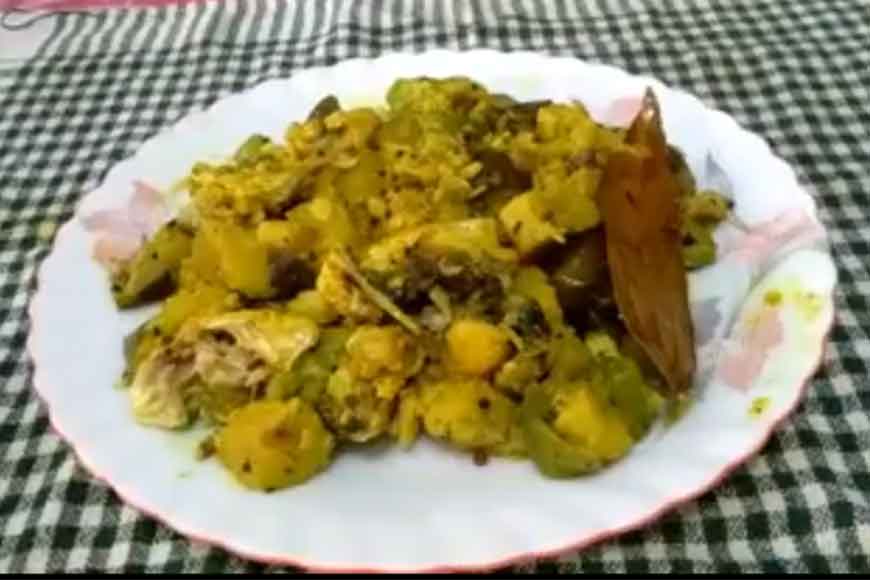 The name Bhanga Chora Shukto itself says that it is broken. Shukto is a quintessentially Bengali dish that is used in a Bengali household as a regular starter. It is not just light on the stomach, but is also laden with the vitamins and minerals of seasonal vegetables including the nutrients of bitter gourd that is a part of this Bengali starter. But Bhanga Chora Shukto that has its origin in Bangladesh is very different from the usual dish. The usual shukto is a vegetarian dish, but this Opar Bangla recipe is non-vegetarian. Unlike normal shukto, shrimps or fish head is added to this dish and also all the vegetables used are smashed into a paste like consistency. It is believed that is how it received the name 'Bhanga Chora.'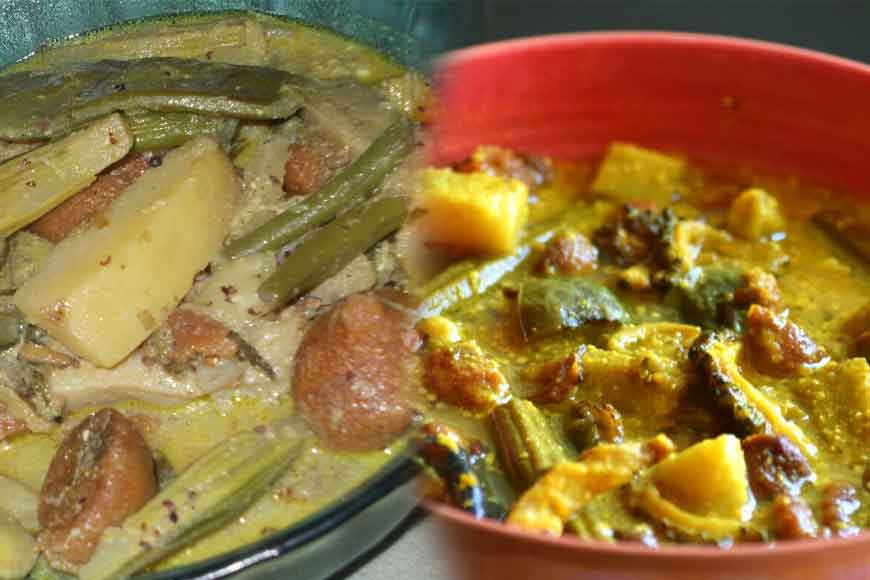 But the taste is amazing. I used to have it at my maternal grandparents' house and my grandmom being the best chef in our family, made this delicious dish often. Now that she has grown old and cannot cook, my mom has carried the recipe down and prepares this at home.
Though the detailed history of this dish cannot be traced, but it was cooked in different districts of Bangladesh and has come along with Bangaals to West Bengal.