No art can exist without a meaningful exchange. And if the art in question was born in Bengal, then it has always reached beyond the shores and the world across for its excellence in artistry. This was once again highlighted through an exhibition organized in Kolkata in collaboration with the French Consulate --- that of silk scrolls. Works of various artists from Chandannagar and other parts of Bengal were part of this exhibition that was exhibited at the Kolkata Centre for Creativity.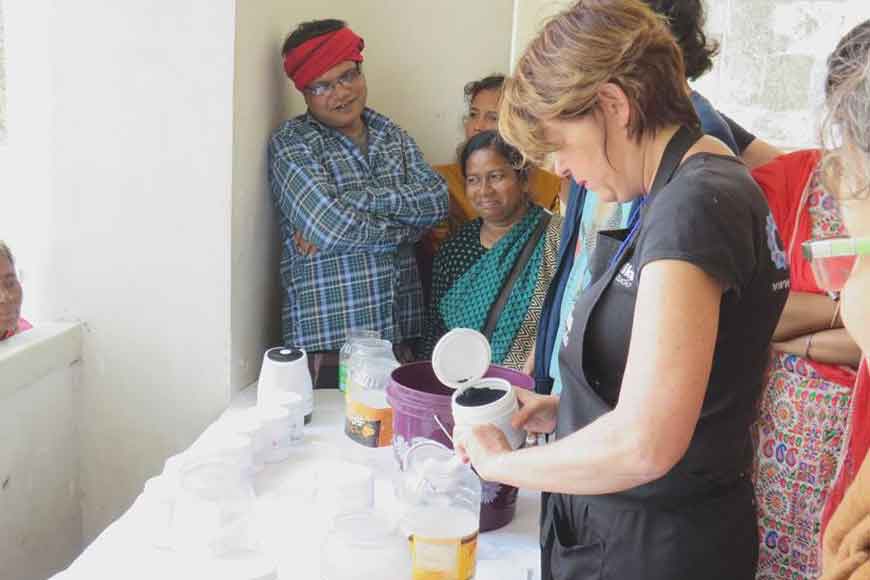 Ali Pretty making the colours ready
Heritage and history experts from different erstwhile colonial towns of Bengal and India made these scrolls, highlighting the rich historical and cultural associations of these towns with foreigners. The scrolls talked about various tales of different communities, many of whom made Bengal their home. The thought behind the idea was empowering artist communities from various districts, creating a network for them, to help them turn self-dependent, through publicizing their work and increasing their sales.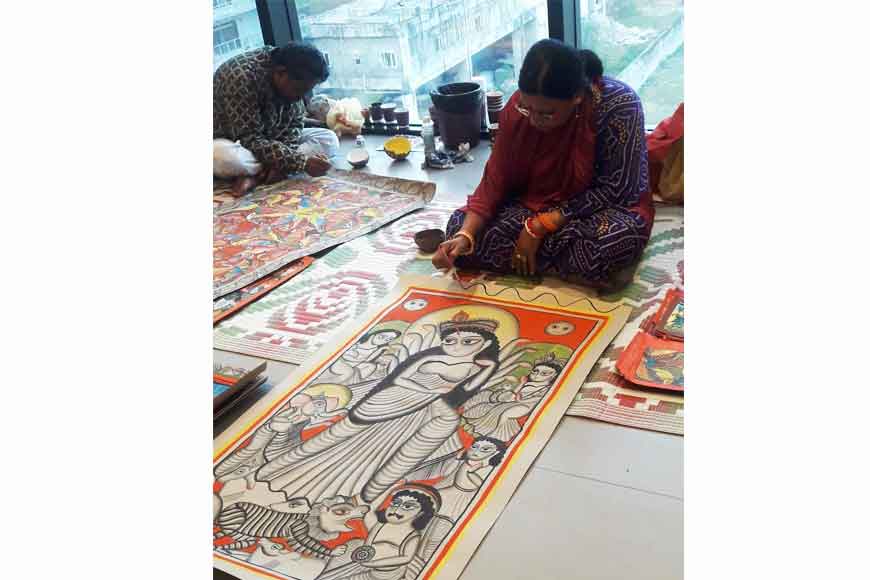 An artist giving life to her creation
Neline Mondal, heritage specialist who has been relentlessly working to bring the history of Chandannagar to the forefront, helped design the scrollsfor the townthat depicted the Portugese history of this colony, Rabindranath Tagore's association with Chandannagore, the famous pujas celebrated here,and even the revolutionary history ofIndia's freedom struggle.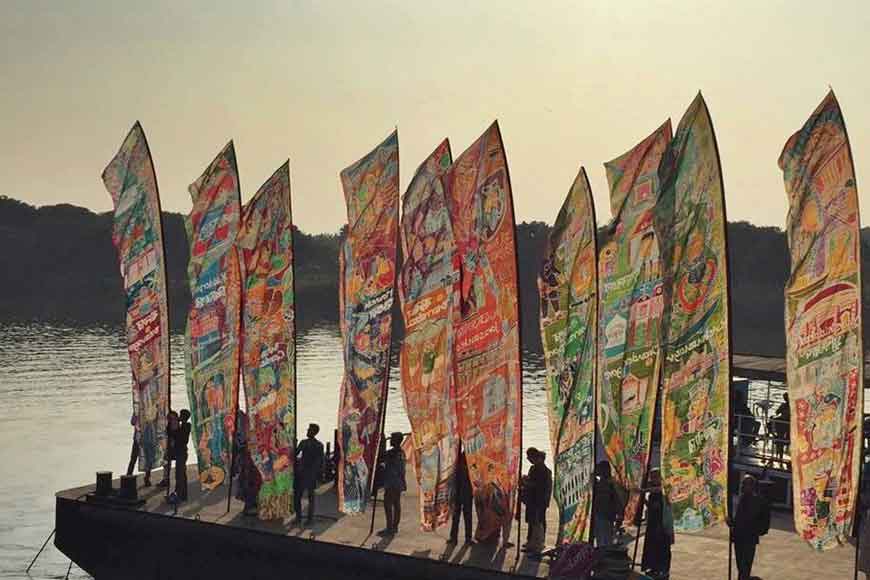 Artists holding their scroll flags arriving at Hazarduari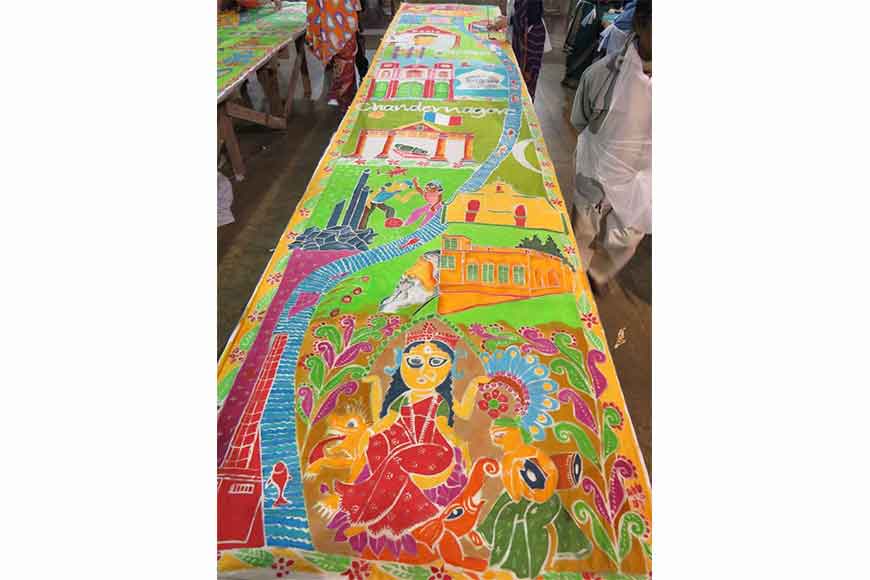 Detailed heritage art of Chandannagore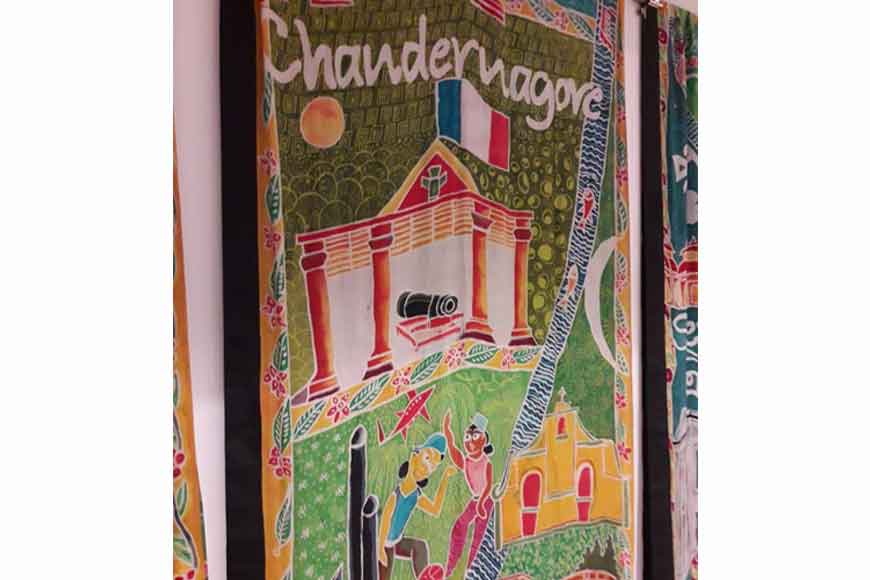 Heritage scroll of Chandannagore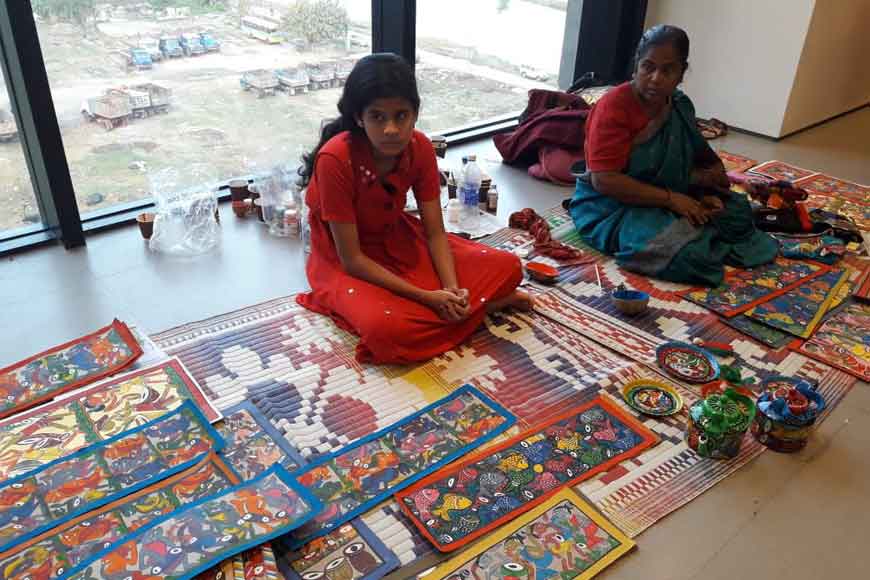 Labour of love of local artists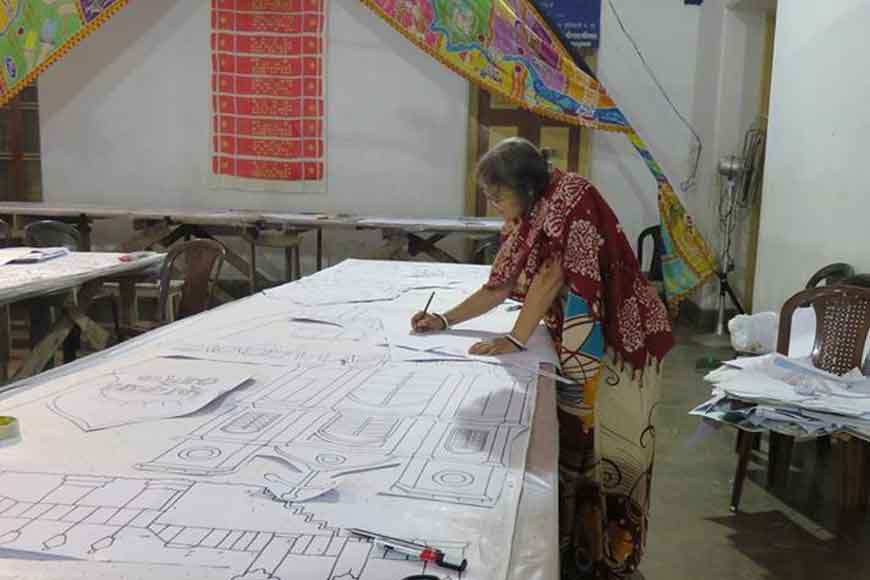 Neline Mondal at work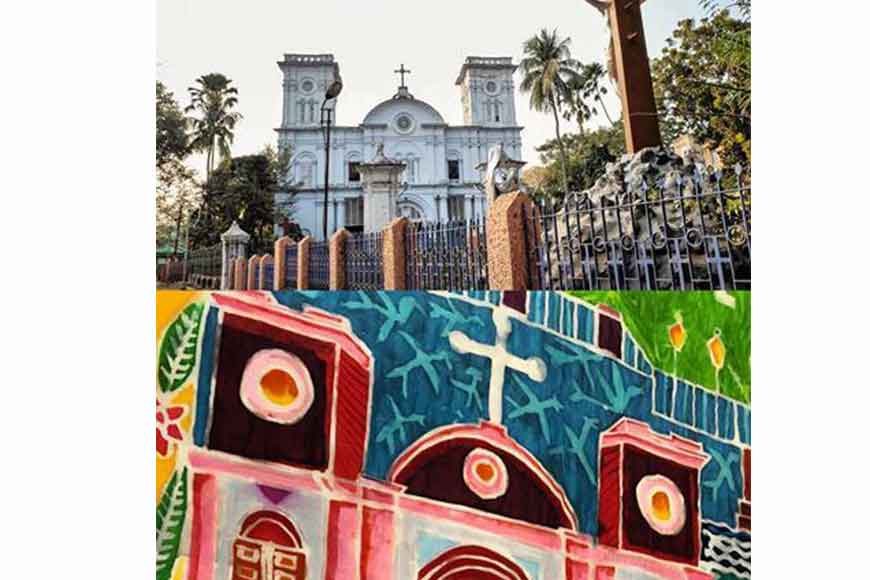 Putting heritage story of Chandannagar into image
The display of scrolls