Pulitzer winner Jhumpa Lahiri appointed as new creative writing director of prestigious Princeton University!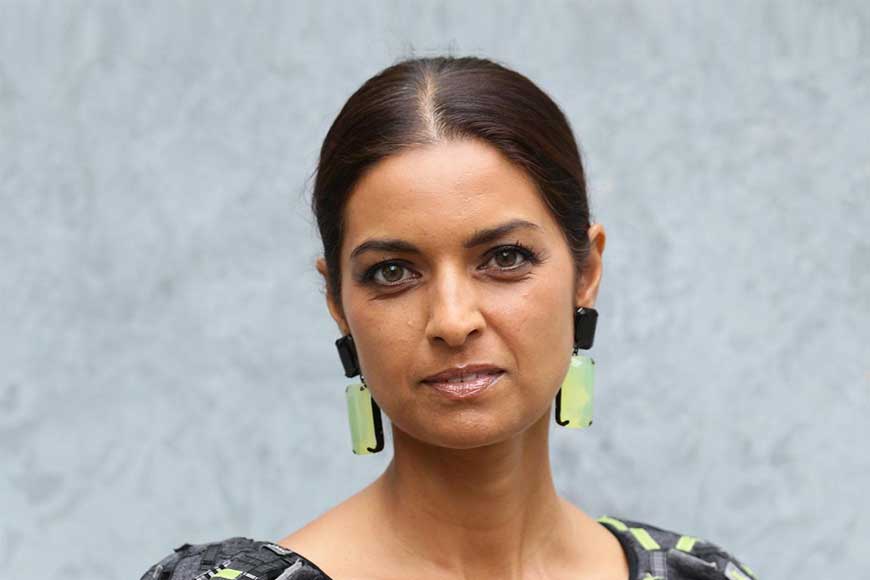 Princeton University's Lewis Center for Arts named Pulitzer Prize-winning writer Jhumpa Lahiri as the new director of the University's Program in Creative Writing. Lahiri, a Professor of Creative Writing on the Princeton faculty since 2015, succeeds 2017-19 U.S. Poet Laureate Tracy K. Smith, who has led the program since 2015 and on July 1 became Chair of the Lewis Center.
"Jhumpa Lahiri, one of the great writers of our time, is a truly galvanizing and empowering presence in the classroom," said Smith. "Our community is enriched by her commitments to the development of student writers, the practice of translation, and the wealth of literature being written in languages other than English. Jhumpa has also engaged in conversations around the intersection of literature and other art forms and disciplines. Under her directorship, the Creative Writing Program will enter an urgent and meaningful new phase."
Lahiri received the Pulitzer Prize in 2000 for Interpreter of Maladies, her debut story collection. She is also the author of The Namesake, Unaccustomed Earth, and The Lowland, a finalist for both the Man Booker Prize and the National Book Award in fiction. Lahiri is the recipient of numerous awards and fellowships, including the PEN/Hemingway Award, the PEN/Malamud Award for Excellence in the Short Story, the Addison Metcalf Award from the American Academy of Arts and Letters, the Vallombrosa Von Rezzori Prize, the Asian American Literary Award, the Frank O'Connor International Short Story Award, a Guggenheim Fellowship, and a National Endowment for the Arts Fellowship. She was awarded a 2014 National Humanities Medal by President Barack Obama.
Lahiri's fifth book was a collection of essays she wrote in Italian while living in Rome, titled In Altre Parole (In Other Words). Lahiri continues to write and publish in Italian (The Clothing of Books, 2016, was originally published in Italian) and translate both her own work and the work of others from Italian to English. Her translation of Domenico Starnone's novel Trick was published by Europa Editions in March 2018 and was a finalist for a National Book Award. She also translated Starnone's novel Ties, which was named a New York Times Notable Book and Best Foreign Novel by the Times of London in 2017. Her novel written in Italian, Dove mi trovo, was published in Italy in 2018. The Penguin Classics Book of Italian Short Stories, edited and introduced by Lahiri, with selected translations, was published in March 2019.
Born in London and raised in Rhode Island, Lahiri received her B.A. in English literature from Barnard College and multiple degrees from Boston University including an M.A. in English, M.F.A. in Creative Writing, M.A. in Comparative Literature, and a Ph.D. in Renaissance Studies. She has taught creative writing at Boston University, Baruch College, Barnard College, The New School, and the Rhode Island School of Design.
"At a time when words are used to falsify and divide, I am proud and inspired to direct a diverse and inclusive creative writing program that unites Princeton students with some of the world's finest writers," said Lahiri in an interview. "Never before has our faculty represented such a multitude of cultures, languages, and perspectives. This year not only marks the 80th anniversary of the program, but our continued determination to redefine the literary landscape."