Salauddin and team from Bengal gets the tricolour flags ready for this Independence Day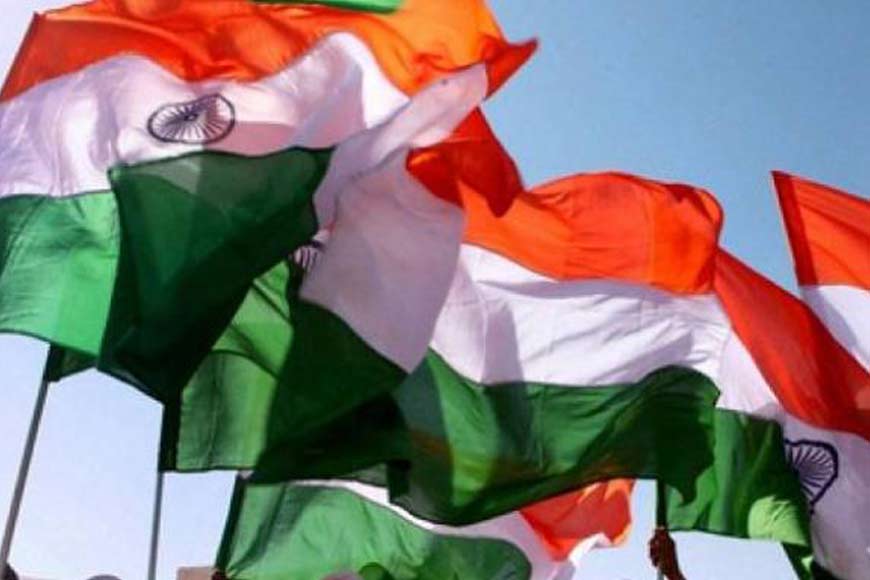 He hails from a village near Baruipur in South 24 Parganas. But over the last couple of months Salauddin and 200 men working for him directly and indirectly in his hometown as well as his Bhowanipore godown in south Kolkata and are super busy. Why? They are occupied making India's tricolour national flag in hordes as Salauddin's company has been chosen by the Government of India as one of the companies from where all state governments can buy the national flags for the upcoming 75th year of India's Independence.
'Har Ghar Tiranga' between 13th-15th August this year is an initiative under the aegis of the 'Azadi Ka Amrit Mahotsav' which aims to invoke a feeling of patriotism and will be celebrated across the country. Citizens are encouraged to hoist the tricolor in their homes and workplaces. They can also pin a flag virtually at https://harghartiranga.com along with posting a selfie with the flag on the site. From a small village hut to a skyscraper in hip and happening cities of India, it is expected around 250 million national flags will be hoisted across India. Every state and every Indian irrespective of their religion, caste and creed have shown extreme interest in this project and the demand for national flags has gone up to 30 crore!
On July 20, the central government amended the national flag code to make it easier for people to hoist the flag at their homes. Small time traders like Uddin Enterprises of Kolkata, run by Salauddin Mondal have no time to sleep. Mondal's company is one of the few others who have been enlisted to supply flags to various government agencies. Salauddin is happy, he had delivered around 60 lakh flags and expects to supply 3-4 crore before Independence day.

"My flags are going to different states and as per size and material of the flag I have kept the price low between Rs 18-24," said a proud Mondal. "My business has definitely got an impetus because of this huge number of orders, but what I am more proud of, is that my company is playing an important role in the supply chain of flags needed for the 75th anniversary of my country's independence. This is a big moment of pride for my workers and my family." Bengal has one of the best weavers and stitchers of India and most of them come from the Muslim families of South and North 24 Parganas. They have been tailors down generations, some of whose forefathers were brought in from Lucknow during Nawab Wajid Ali Shah's stay in Kolkata.
Many like Salauddin are makers and traders of Indian tricolour down generations. But this year is special for all of them as it is the 75th year of India's independence and the demand for flags will rise considerably. Salauddin's flags are travelling to Jharkhand, Uttar Pradesh, Odisha, Arunachal Pradesh and Assam. Even educational institutes and organisations in Bengal have already placed orders with him, months in advance. Salauddin had started his business of dealing in flags and festoons 15 years ago. But this is by far the biggest order that he has ever procured and of course the most prestigious order of his lifetime. Most of his workers are Muslims and they are working day and night to ensure that every house in India will be able to hoist the Tricolour. The Muslim traders and makers of Bengal are ensuring there will be Har Ghar Tiranga this 15th August.