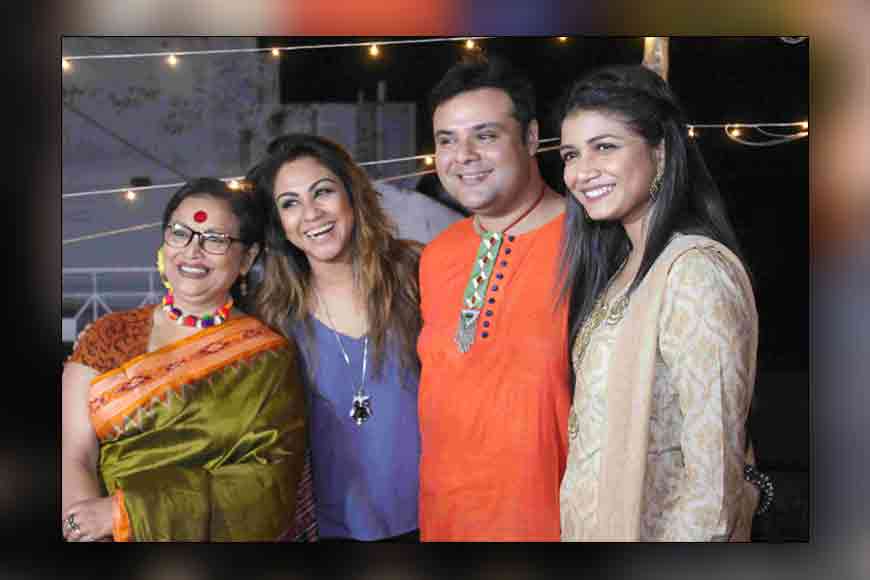 SPCKraft recently organised Vaama, a one-day "Women in Arts" Festival. SPCKraft, an inter-disciplinary art collective founded and led by performing artist Sujoy Prosad Chatterjee and director Urvashi Basu, who is also a well-known interior designer of Kolkata, used the platform as a prelude to International Women's Day.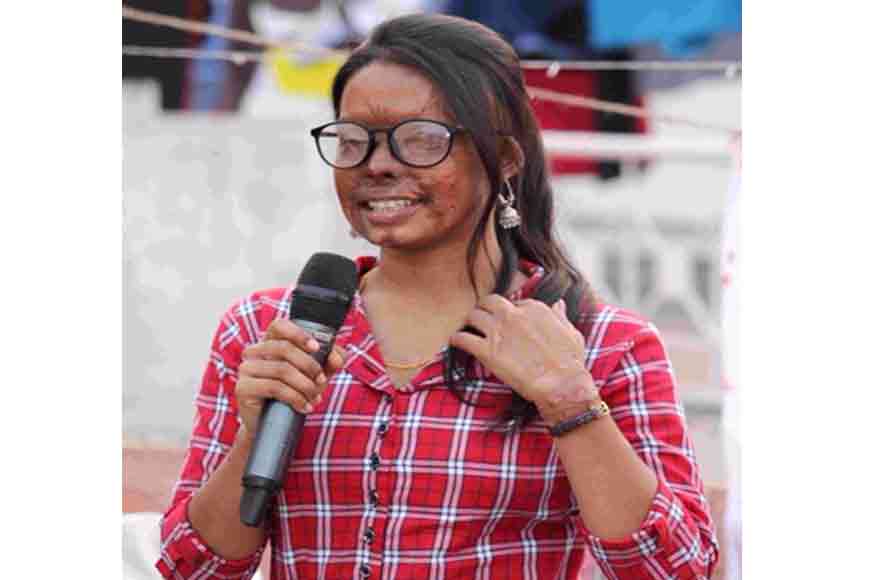 Monisha Pailan
The event was inaugurated by media personality Chaitali Dasgupta and actor Riddhi Sen and welcomed Monisha Pailan, the acid attack survivor who met all challenges of life and still keeps going. Post the inauguration, the event hosted the SHEkraft Awards, honouring eminent women of Kolkata including drama therapist Sukhtara Lal, singer Sharoni Poddar, actor Sauraseni Maitra, entrepreneur and artist, Paramita Saha. Cast members of the movie Mukherjeeder Bou directed by Pritha Chakraborty were also on stage, sharing anecdotes on their creative venture.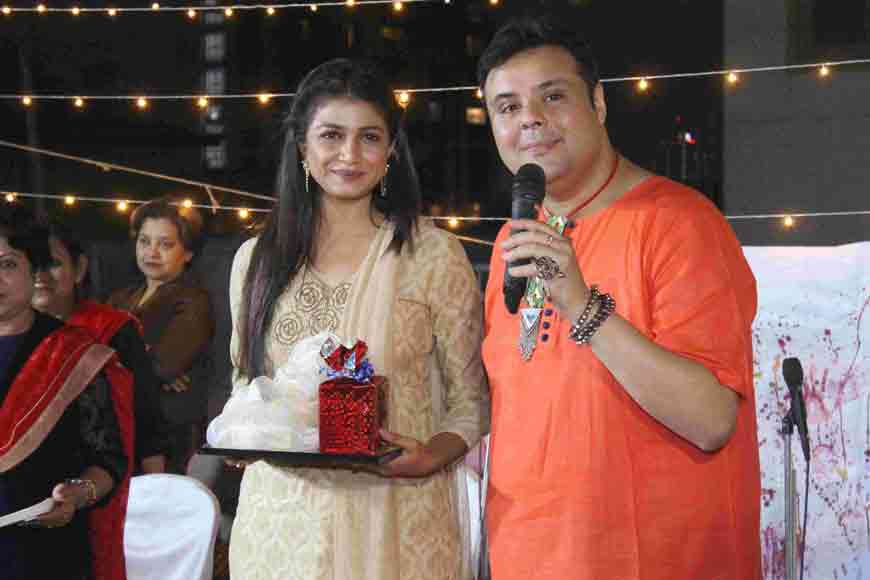 Sauraseni Maitra with Sujoy Prosad Chatterjee
Vaama was conceptualised with the objective to showcase women who belong to multiple art arenas like oration, painting, music, dance and pottery. The evening witnessed a self-composed spoken word poetry by spoken word artist Ananyaa Bhowmik, Kathak fusion dance by danseuse Anwesha Khashnabis, Western music in Ukelele by singer Srijani Roy Chowdhury, Harmonica by Mandira Ghosh and self-composed songs by keyboard player/singer Sudakshina Dey.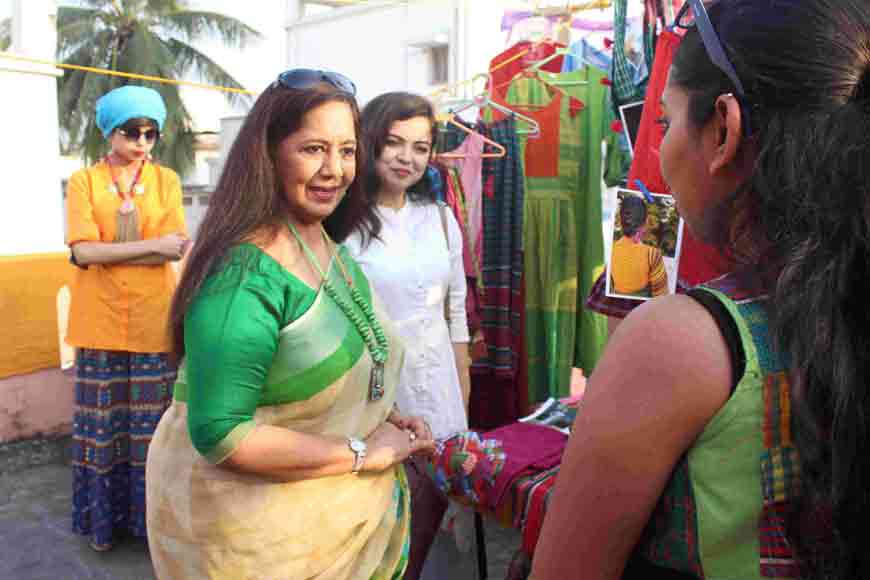 Anasua Majumdar
Vaama also showcased creative artwork of the city's upcoming artists and artisans. The exhibition included paintings by Namrata Karmakar, reserve glassware deco art by Daksha Popat, creative gamcha artwork by Tri, artistic works of Mahua Lahiri who is reviving Kolkata's traditional kantha work and pottery by young artist Sneha Bagchi. These young and aspiring women represent a part of the creative talent-pool of Kolkata, who are eager to take their craft forward and inspire other women artists as well.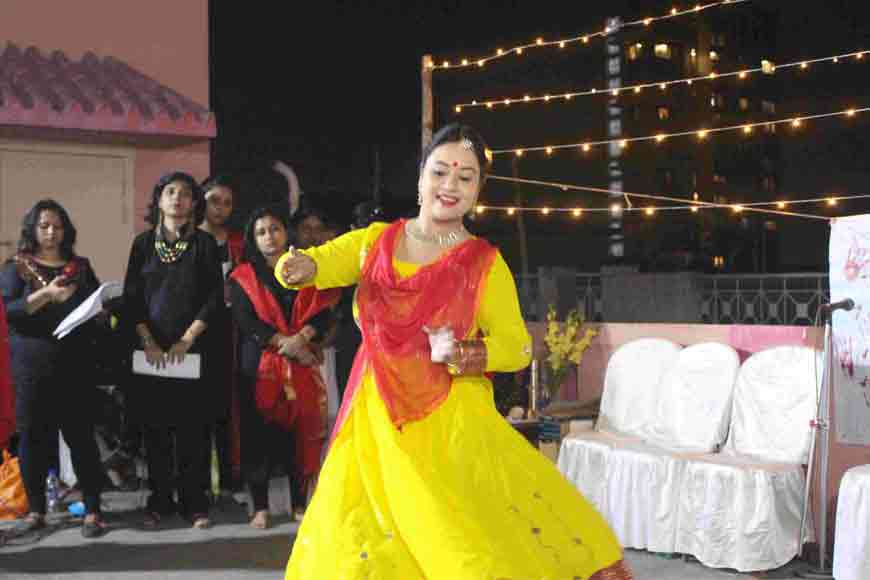 Anwesha Khasnabish
Commenting on this occasion, SPCKraft's founder Sujoy Prosad Chatterjee said: "We decided to commemorate Women's Day by felicitating these youngsters, because for us, they represent the times we live in. They are talented and passionate in what they do. The idea of the award ceremony is to recognize women who celebrate their art with a heart."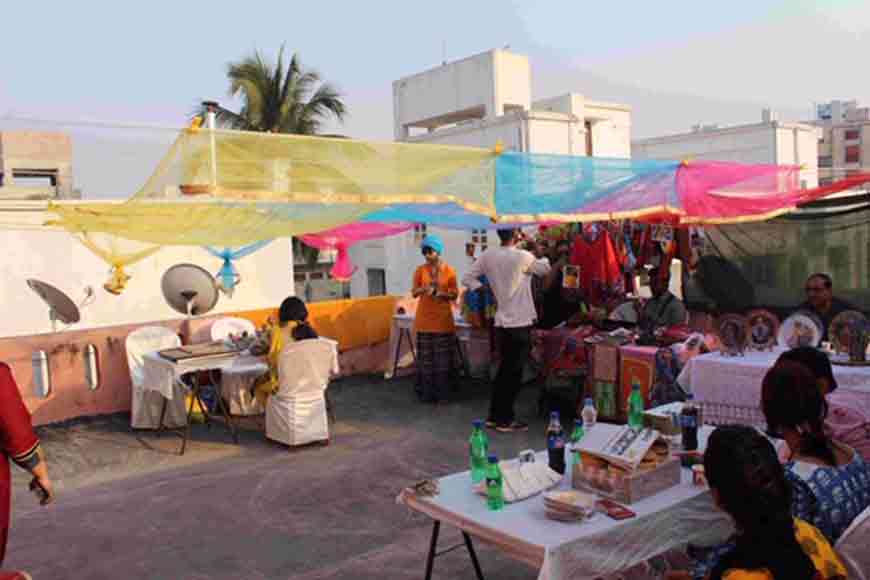 Vaama Artisan Stalls
Musician-vocalist Madhuwanti Basu, who arranged for the rooftop-venue for the event, said: "I am glad that I could host this on my rooftop, which has earlier been a meeting point of artistes." The festival also presented two in-house productions scripted and performed by SPCKraft members, namely 'The Forbidden She' and 'Entity', both of which bring forth unheard feminine voices across the ages.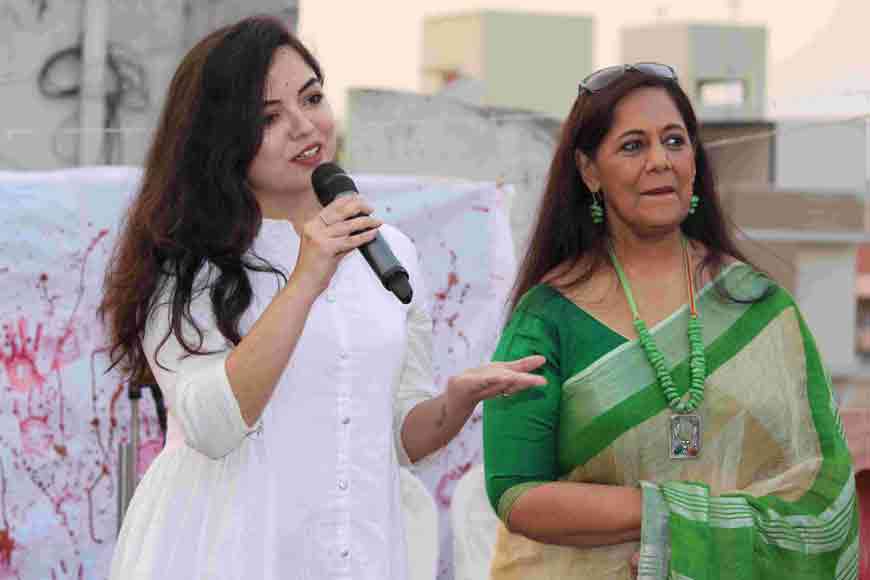 Pritha Chakraborty, Anasua Majumdar