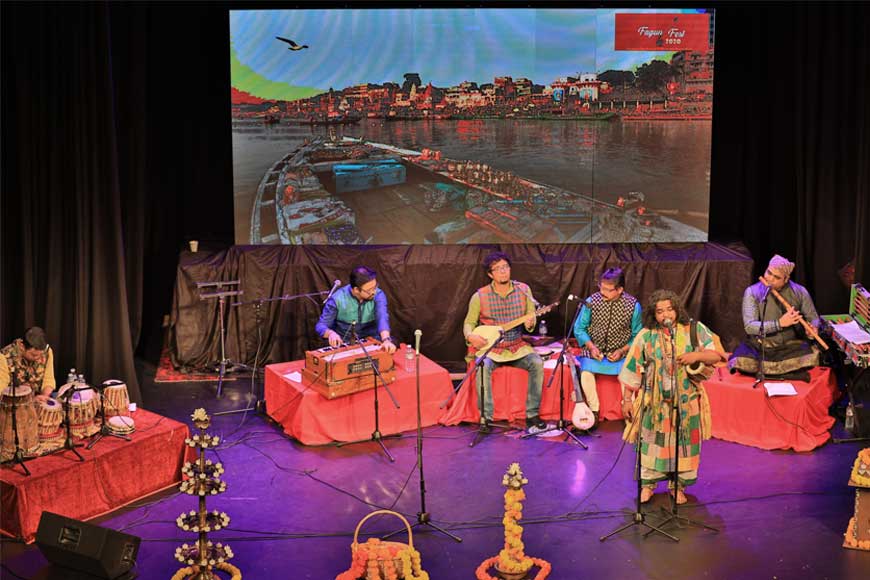 A cold London warmed up to the tunes of Baul Songs, Pitheys and Kanthas at Fagun Fest. Bengal Heritage Foundation in association with London Sharad Utsav and British Council organized the 2nd year of 'Fagun Fest' with an objective of bringing the soul of Bengal to the heart of London. On Saturday, 22nd February, Bengalis from India and Bangladesh settled in the UK gathered at The Bhavans, London to celebrate the magnificence of 'Poush-Falgun' which brought burst of freshness amidst the current London weather. Different forms of Baul folk music, Pithey Utsav and Kantha embroidered items brought both the Bengals together, supporting the 'Living Bridge' project of British Council. 'Fagun Fest will lead to a cultural collaboration of the arts, crafts and cultural sectors of the two counties, now and in the future," said Debanjan Chakrabarti, Director East and Northeast India, British Council.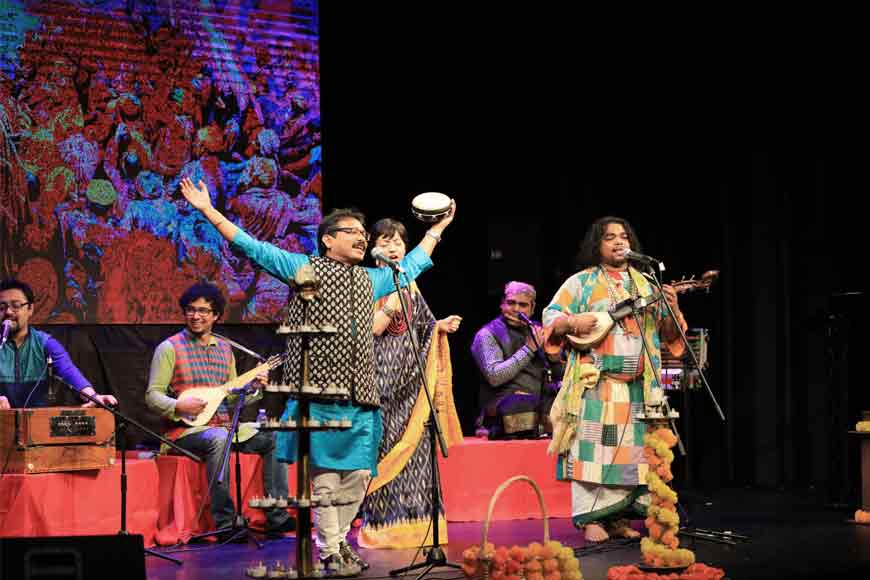 The focal point of the evening was soulful folk performances by eminent Baul and Bengali folk artists who travelled all the way from Bengal. Artists Arpan Thakur Chakraborty, Kangal Khyapa, Pranesh Som mesmerised the audience with their folk songs and melody streaming through indigenous instruments like Khama, dotara and ektara. Joining them, were prominent UK artists who staged together, a day after 'Bhasha Diwas – 21st February' and celebrated Bengali folk music. Among the Indian and Bangladesh origin artists were Tanusree Guha, Gouri Choudhury, Amith Dey and Arunava Bardhan.
Another key attraction of the evening was Pithey Utsav with various forms of Pitheys including Patishapta, Nokshi Pithey, Gokul Pithey, Dudh Puli, Malpoa, Gurer Sandesh, Baked Rosogolla prepared by members of Bengal Heritage Foundation and other baking enthusiasts from London. However, the female crowd was mainly seen to be around the Kantha stall put up by Kantha artist Afroja Khatun from Nanoor who has been into this art for 25 years and has held exhibitions in different cities of India. The various items which were on sale and display were Kantha Stitch Sarees, Dupattas, Stoles, Sujni kantha, Shawls, Punjabis and different other accessories.