A Different Dol: Amadpur and Nimdih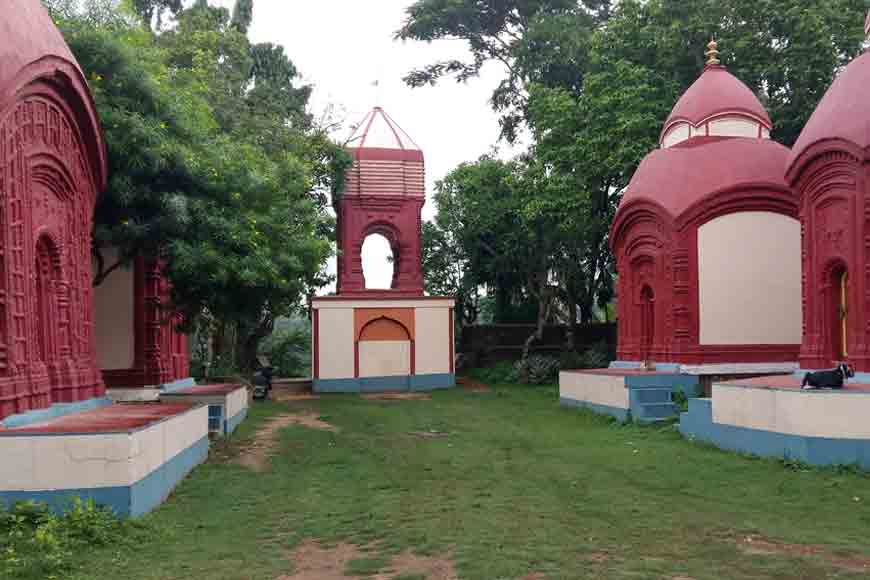 If you are in a mood to celebrate Dol Jatra with a difference, then you must look into Dol celebrations of Amadpur and Nimdih. Amadpur is situated deep within Burdwan district, where Doljatrais celebrated with a lot of traditional flourish. The Chaudhuri family, the former zamindars (landlords), have not only beautifully maintained their nearly 400-year-old family home but also observe all the major festivals. Their mansion is on the edge of a lake with a paved bank,surrounded by four terracotta temples, dedicated to Lord Shiva and has a 'Dolmancha' (a stage for celebrating doljatra). Radhamadhav is the family deity, who resides in another old terracotta temple nearby. The temples are over two centuries old and have a typical Bangla aatchala architecture with carved terracotta panels on the outer walls. The Dol Mancha, also reflects a typical Bengal architecture, and stands on the banks of the lake.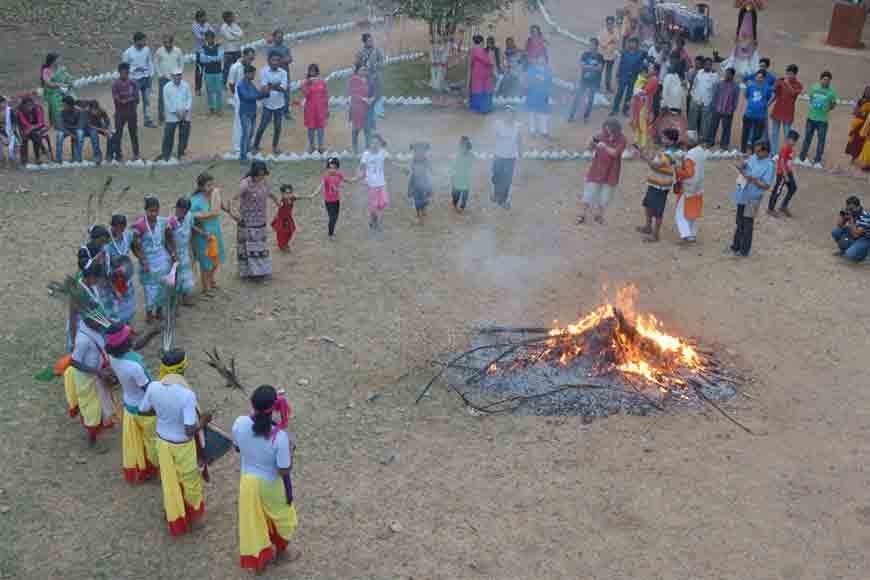 On the eve of Doljatra, the 'Lakshmi Janardan shaligram shila' is carried to the Dol Mancha prior to the holding of the bonfire or the 'chanchor' festival. After the festivals, the 'shaligram shila' is taken back to the temple. On the day of Doljatra, deity of Radha Madhav is carried in a procession to the Dol Mancha. Among several rituals performed here, one is the 'Deb Dol,' where the deities are believed to play with coloured powder or 'abir' among themselves. Subsequently, the family members and the local people offer coloured powder to the idols. It is also customary to apply the coloured powder to the feet of any senior first. Then begins the play of colours in earnest.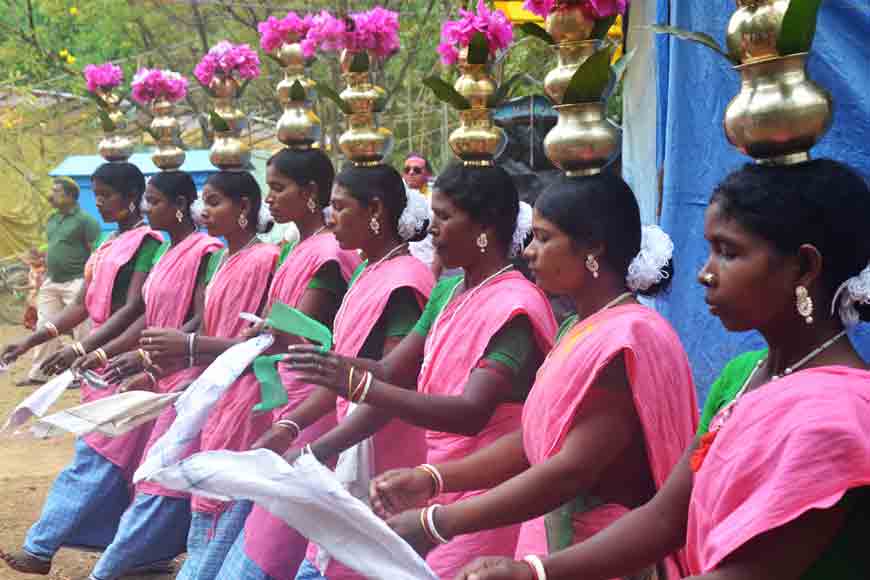 While Nimdih is a little-known village, on the border of West Bengal and Jharkhand, with a predominantly tribal population. With the Dalma range in the background, Nimdih can be reached by road from Purulia (West Bengal) or Jamshedpur (Jharkhand). Dol has a different take in this small tribal village where song and dance with Dhamsha and Madol, usher in the colours of spring with Palash and Shimul forests in the background. So, if you are on the look out for a Dol with a