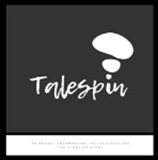 Chandannagar's famous lighting to get their due
They create unique designs through the art of lighting. Their creations not only light up the city of Chandannagar, where it originated, but spread across Bengal and beyond, even abroad, captivating audience with their wizardry. But alas! The artistes and their ingenuity have remained in the shadows, gradually fading in oblivion. Both name and fame have eluded them. But hopefully, not anymore. The government is taking initiative to build a formal 'light hub" at Chandannagar to bring the light artistes under one umbrella and bestow them the recognition that is long overdue.
At the Tarakeshwar administrative meet, state minister, Indranil Sen proposed the idea of setting up a light hub which was immediately accepted by chief minister Mamata Banerjee who put her official seal on the proposal.
No one knows the historic origin of Jagadhatri Puja in Chandannagar, an erstwhile French colony, but the tradition of electrical art work to light up pandals had its origin with the spread of Jagadhatri Puja. This unique industry has intelligently combined 'art' and 'commerce' to create a perfect 'global' product with a universal appeal. The indigenous artistes of Chandannagar have created a niche place in the art map of the country and are no less than a phenomenon. Yet nobody ever thought of the immensely talented artistes who could mesmerize masses with their creations.
Once the light hub is established, it will bring light artistes and designers to work under one umbrella. Plans are also afoot to set up an ITI at Chandannagar to initiate and train youngsters to master the intricacies of this complex and mesmerizing art form.
Original Article written by Bongodorshon Information Desk
on
www.bongodroshon.com
Translated by