House where Suchitra Sen was born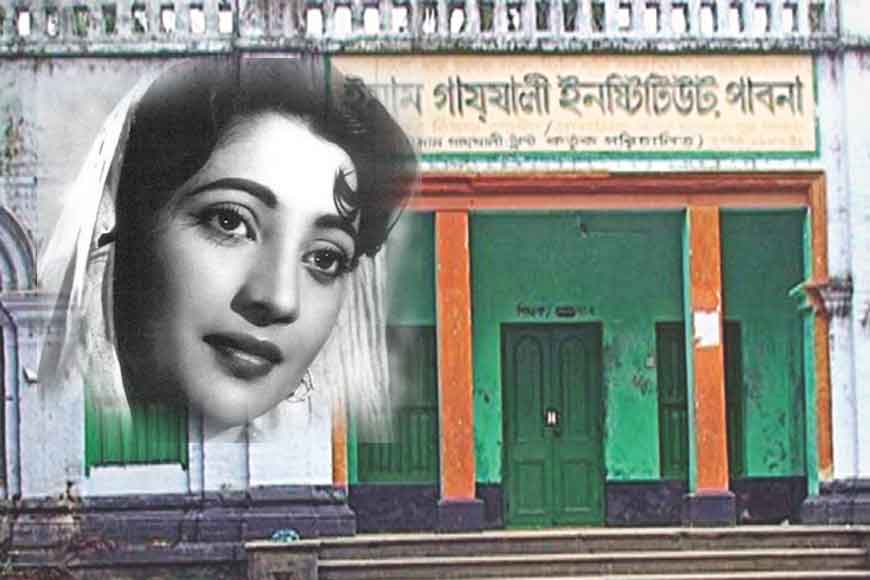 The 'Greta Garbo' of Bengali films, Suchitra Sen was not just any other yesteryear star with numerous box office hits. She was an iconic figure, who personified talent and grace. Born as Rama Dasgupta,she spent her childhood and early teenage years in a sprawling house at Gopalpur Hem Sagor Lane in Pabna (now in Bangladesh) until her father Karunamoy Dasgupta was compelled to leave his ancestral land with his family and relocate to Calcutta following the Partition.Sen's ancestral house has now been transformed into a museum and named as Suchitra Sen Smriti Shangrahashala. It was formally opened to the public on April 6 this year, on the occasion of her86th birth anniversary. The local district administration is in charge of the museum.
There's a big gate at the entrance of the house that leads to a sprawling courtyard. A staircase leads to a long porch flanked by rooms on one side. Rare photographs of Sen's childhood and teenage years, stills from her films and festoons are framed aesthetically and adorn the walls. Large and small memorabilia associated with the legendary actress are strewn around the room beautifully. Songs from her films play softly in the background and everything creates an aura of the person that she was. The barriers of the barbed wires are erased to pay homage to the place where a star was born.