Kolkata's oldest citizen alive and kicking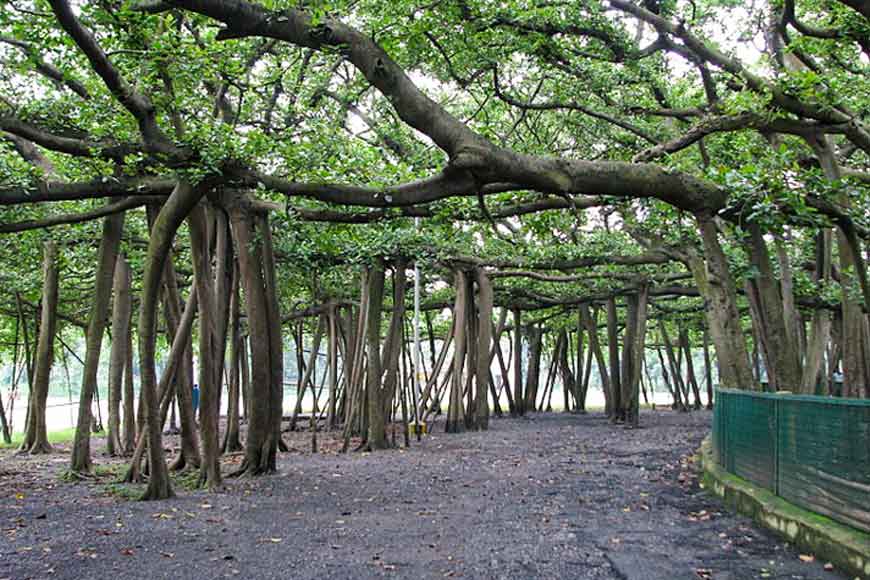 Kolkata's oldest citizen, the 255-year-old Great Banyan Tree of Indian Botanical Gardens at Shibpur is still growing. A recent survey revealed the tree has increased its girth by almost two acres in the last 30 years. Hence the authorities are now planning to create a larger boundary for the tree to grow further.
The tree is nick named at the Walking Tree. It even finds its place in the Guinness Book of World Records as one that has the largest canopy and covers the widest circumference. The garden authorities will write to the Guinness Book about this latest development of the tree still growing. The tree has now around 4,000 prop roots that is keeping it alive and it is moving towards the East, towards the direction of sunlight. The tree was 25 years old, when Robert Kyd chose the spot to set up a Botanical Garden in 1787.