Meet Bengal's own Sudha Chandran, who lost a leg to cancer!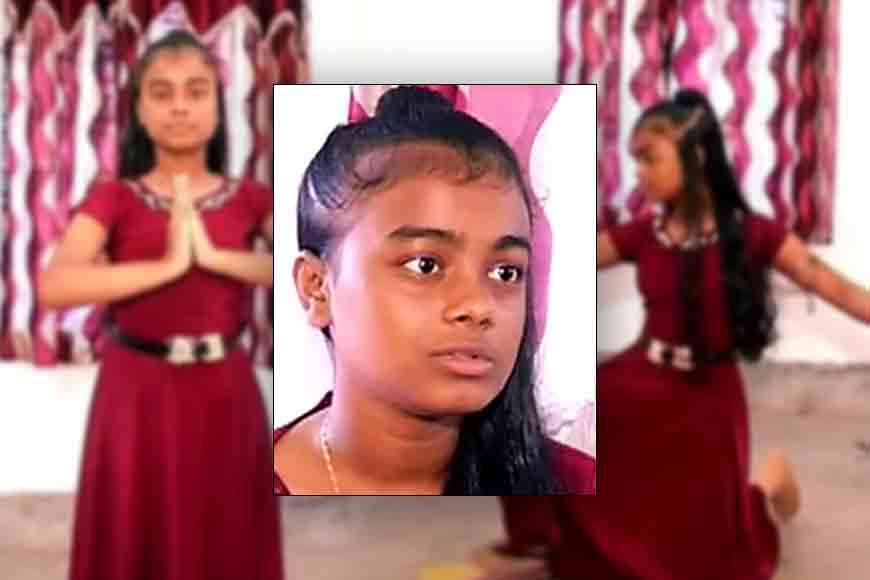 She was then just a student of Class V when she was diagnosed with the deadly cancer. Anjali's parents were taken aback when they got to know from doctors that to save their daughter;s life, her left leg needs amputation. By then Anjali Roy of Subhashgram was a gifted and prolific dancer. She had given performances in Kathak on stage.
But to save her life the operation was a necessity and at Thakurpukur Cancer Hospital Anjali's Left leg was removed. Cancer took away her limb, but not her spirit! She never let the pain within overshadow her passion for dancing. Her dance teacher told Anjali the story of Sudha Chandran to inspire her. She went through rigorous training of standing on one leg for hours, skipping on one leg etc. to improve her balance while dancing with one leg that moves and the prosthetic one that does not move. Her friends and teachers at school are proud of Anjali who is now a student of Class IX. We bow to the indomitable spirit of this amazing dancer!