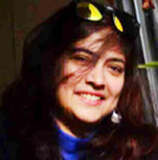 On a Fusion Cuppa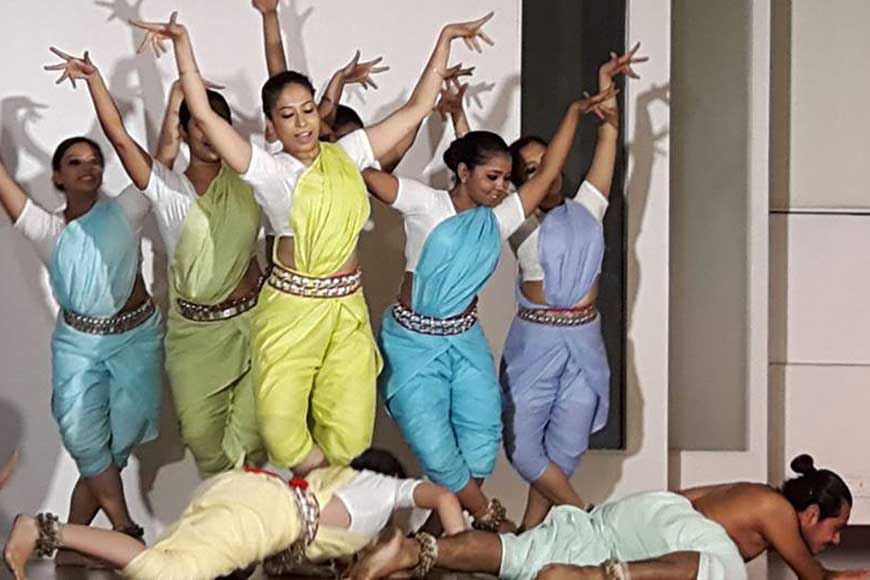 Who is a complete artiste? One who can sing, dance, narrate, dramatize and even perform martial arts and yogic postures on stage. Isn't that a bit too far-fetched? Well, ancient India did have such performers who were exponents in all traditional art forms. And now two women from Bengal are tirelessly working 'To-wards You,' towards youth and audience, bringing up latent talents and giving birth to 'complete artistes.'
Sharmila Biswas
Meet Odissi exponent Sharmila Biswas and theatre personality Nivedita Bhattacharjee who bring about a collaborative, informative and interactive dance and theatre form with mime and yoga thrown in. Last week, a packed audience at the Yule Hall of Tollygunge Club, witnessed a rare fusion on stage, Towards You, conceptualised by the duo, where performers reached out to the audience in an interactive session of dance, music, drama, mime and yoga.
Each script has an educative message too. Like the depiction of a forest tale, where each performer danced and narrated the story of a forest, its trees, animals, hunters and how they must live in harmony. Doesn't that ring a bell of a forest conservation programme? Birth of Murchhana or rhythm was a tremendous effort towards tracing origin of the universal sound. Towards You indeed reminded us once more that Kolkata still boasts of innovation. A city considered to be the birthplace of Indian theatre (not to forget women stalwarts like Nati Binodini), Kolkata still experiments with sight, sound, rhythm and movements. This programme was a testament to how these art forms can be effortlessly weaved on stage.
Sharmila Biswas has always experimented with classical dance forms. She had involved three classical dance forms, six languages, puppetry, traditional games etc in her last production Antar Yatra that toured seven major cities of India and will be going on a 15-city tour in October 2017 to USA. While, Nivedita Bhattacharjee has been a popular face on Kolkata stage, frequently performing in well-known English plays. As Biswas points out Bengal's audience is mature, and open to all kinds of experiments. "If the purpose of the fusion is clear and the quality of work good, the audience is very receptive." She intends to revive her earlier production Samudra, based on Samudrer Prati by Rabindranath Tagore using rare folk songs of Sylhet, Bangladesh. Both women are hopeful that Kolkata would soon have an annual theatre and dance festival, where artistes will get a chance to showcase their exceptional talent.