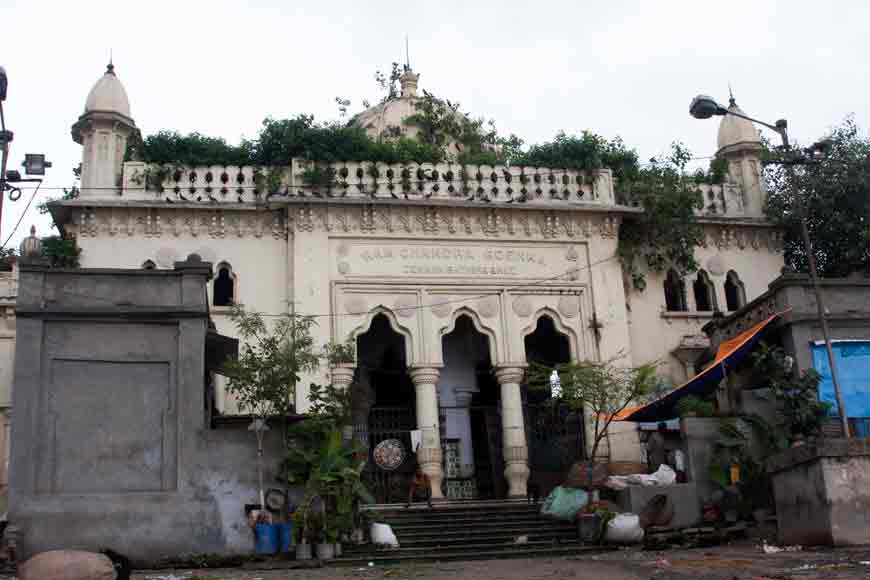 It was 1890. The British in Bengal faced a new challenge; how to restore privacy for women at numerous bathing ghats along the river Hooghly. Often men were found thronging the open ghatsto watch women bathing. This was a serious infringement upon their privacy and even the magistrate in charge of the city's administration could not stop perverse men from loitering around the ghats enjoying the pleasure of viewing bathing females. He even deployed armed men to keep onlookers at bay. But nothing worked. Meanwhile, the Queen had brought the Puritan Era in Bengal. Kolkata being the British capital thus was under her watchful eyes and enjoyed moral policing.
The aristocratic class of the city chose to follow British etiquettes and manners. Their women even wore gloves, took to dinner tables and learnt table manners. Tables were laid in the English style with embroidered table clothes covering them. Under such circumstances, the menace of men watching women bathing in the open, threatened the British puritan ideology. Women of the Tagore family had the privilege of palanquins being carried to the Hooghly and dipped with the woman sitting inside, away from the male gaze. But all women did not enjoy this privilege. Girls and women of the trader communities who had come in large numbers from other states were the primary victims. Even the trading community of Bengal including the Seth, Basak and Ghosh had a tough time sending their women to bathe in fear of being watched.
To put an end to this atrocity, Ram Chandra Goenka, a businessman from Rajasthan built the Zenana Bathing Ghat by erecting a boundary around the ghat so that onlookers would get no view of the girls and women bathing there. Goenka's contribution is praiseworthy indeed, considering he came from a different state, yet helped women of Bengal enjoy a dip in the river without being watched. He literally fought against the eve teasers of 1890s. Even today the Zenana Ghat exists and one can see the plaque mentioning the name of Ram Chandra Goenka.
Original Article written by Debdutta Gupta
on
www.bongodroshon.com
Translated by