British chef who took Kolkata jhaalmuri to London!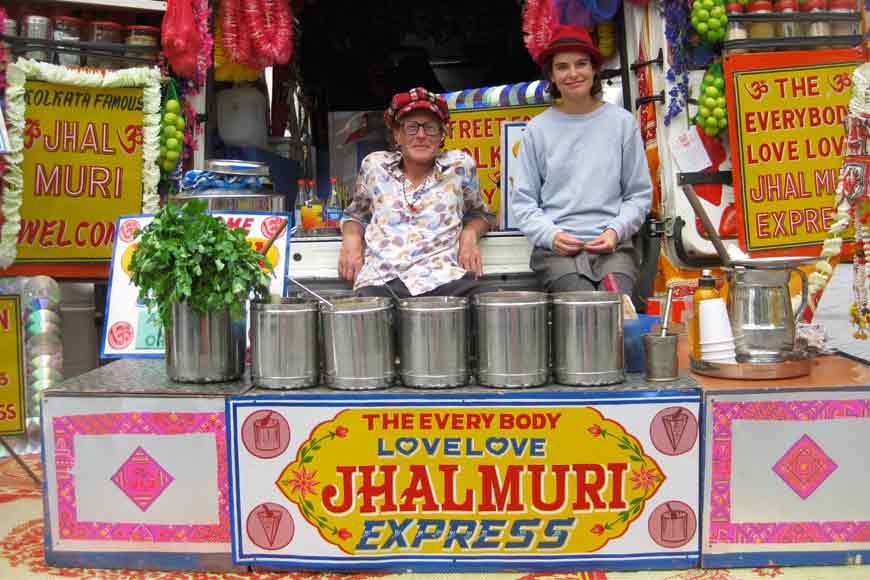 This iconic jhaalmuri of Kolkata has won the hearts of Brits. Yes, British chef Angus Denoon was bowled over by jhaalmuri. When he was asked when and how did this love affair with this dishbegin, he said in an interview, "I knew nothing about the food and knew no one (in Calcutta), so I just watched a lot. One stall that had a place to sit was a jhaalmuri stall in front of the old Dunlop Building on the corner of Mirza Ghalib Street and Royd Street near Park Street. The guy was very wonderful to watch, as he swirled around his set-up mixing and chopping and roasting, like a dance, and at the end, he produced a bag of mystery to me that tasted wonderful. It was light and fresh but substantial in its effect. I was sold."
Denoon took his love for the dish all the way to London, and opened his own jhaalmuri stall there. It was an instant hit. Enthused by the initial response Denoon started with a food cart on the street named Jhal Muri Express and now owns a food van and a full- fledged business selling Indian chaaton the streets of London.
His little portable stall looks exactly like the ones used in India -- something he can carry around on his shoulders and set up on any street. "The recipe is easy, involves no cooking and is all about the balance of flavours. "Even today, Denoon doesn't have a fixed stall or shop. Although it's a bit difficult to track him down or know exactly where in London you can catch a glimpse of him and his crunchy, tangy treat-filled van, it's great to know that some part of London is getting a taste of Kolkata's favourite jhal muri just as we indulge every day.
Is it a role reversal of sorts then? Is Bengal all out to conquer London? Now that's what we call, sweet revenge.