Looking for a Puja walk? Join Calcutta Walks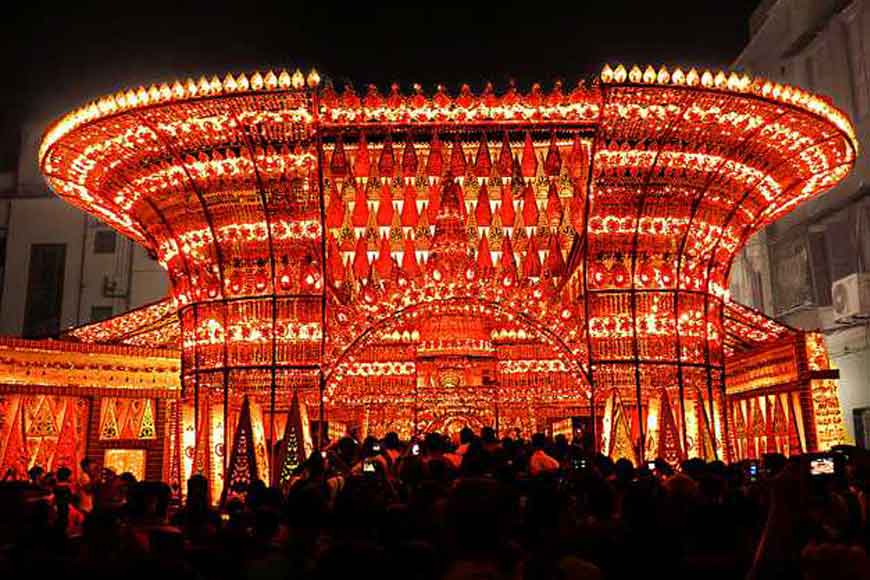 If you would like to spend this Durga Puja with a difference, then surely try out some puja walks in and around the city. Calcutta Walks, started by Iftekar Ehsan, has some great options for you. Mingle with tourists from foreign lands and just walk down the well-known and lesser known lanes and bylanes of North and Central Kolkata, to get a whiff of that bonediyana and babu culture of the bygone era.
This year, Calcutta Walksstarts their Puja walks from Sunday 24th September and will continue till Saturday 30th September. They will take you through some of the traditional Bengali home Pujas, which have been going on for decades, if not centuries. The area one would get an opportunity to travel, was earmarked by the British as the Black Town and still retains most of its old-world charm. A walk through the locality will not only give you the many different traditional homes, that still celebrate DurgaPuja, but also give you an idea on the quintessential Bengali para (locality) experience.
Not just that, you can also enjoy their 'Puja Pandal Hopping'experience, that usually starts from the Oberoi Grand around 3.30pm every day during the pujas. This tour will take you on a ride that most citizens do throughout the festive Puja days. Popularly known as pandal hopping, you will be taken to most popular Barowari (community) pujas. The creativity and energy that these installations are made with are breathtaking and is the only kind of display in the world that is so transient.Durga Puja happens to be one of the biggest street festivals of the world, so why not enjoy it with street walks?
For all those who are interested, contact:
Calcutta Walks
Explorer Anirban
+919717972008