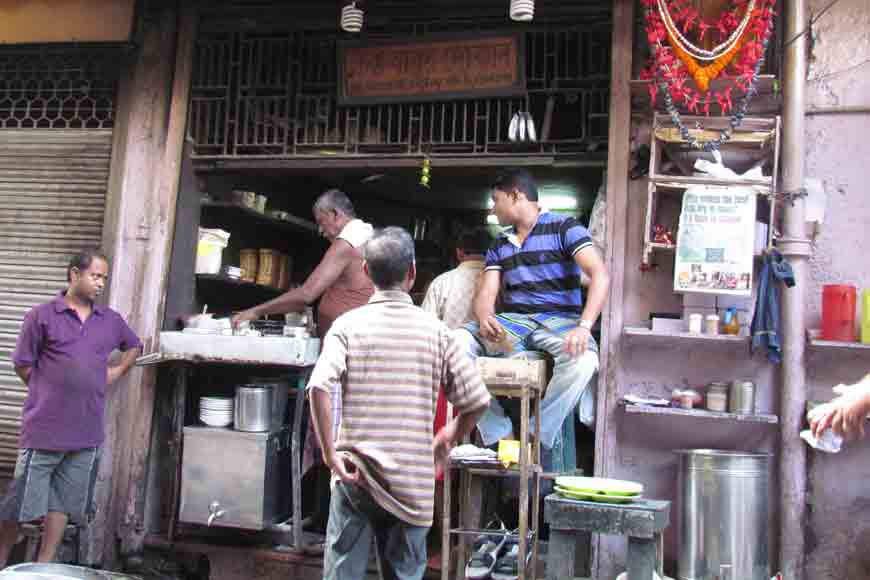 It was my monsoon date on Kolkata's famous Dacres Lane, where it is said you get any food on earth and that too at the cheapest rates. Its anytime better than the famed Parathawala Galli of Delhi as it has several more food options from vegetarian to non-vegetarian, from starters to desserts.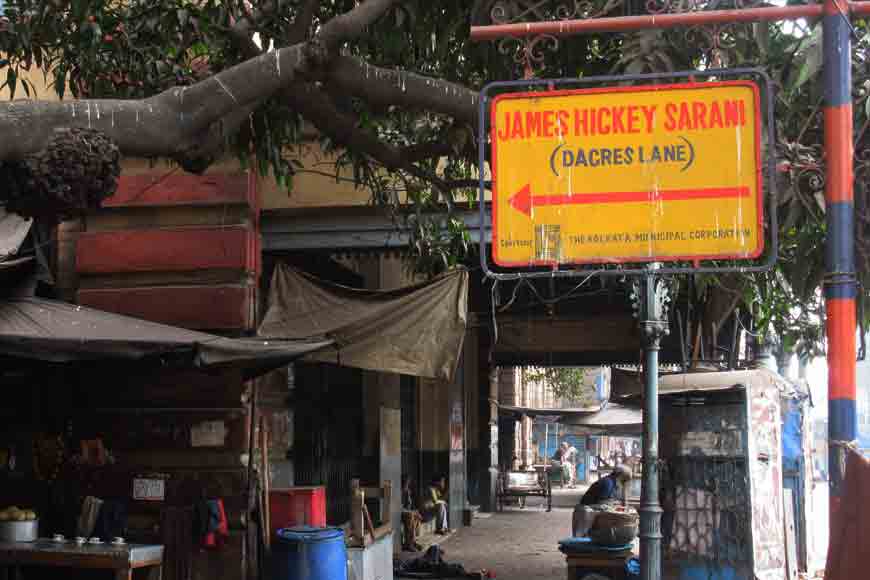 For a non-foodie like me, the food street of Dacres Lane did not mean much once upon a time. Every day my car wheezed past this stretch on my way to office, right at the heart of Kolkata's business district, and I would often wonder why there was always a mad rush of decked up corporate officials, in the middle of a dusty by-lane. This was, until I got my first taste of what Dacres Lane was all about and how one of Kolkata's historic streets still throws up a food fest every day with a difference.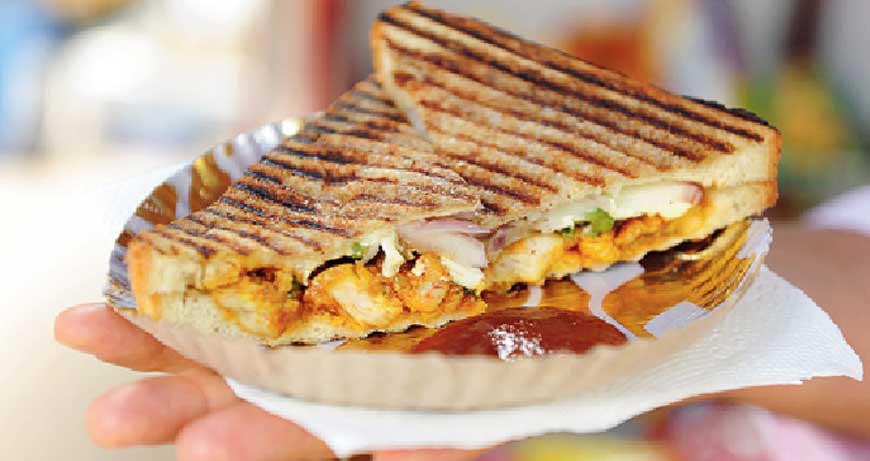 Dacres Lane still offers history on your plate.Sitting on rickety benches and savouring the tastiest cheap meals of cutlets, kabiraji, rolls and meat curry. What more can one aspire for? Being used to the ever so well-decorated interiors of five-star restaurants and hotels, I was in for a shock on my first monsoon date on Dacres Lame! But the variety, the quick service, a cheerful vibe with thousands of office goers satiating their hunger, gives a different experience altogether. I stood almost like a star struck kid, trying to fathom which dish I should go for, and well it was all there before me on a live menu without a menu card. Bengali, Chinese, Tandoor, Cutlet, Kabiraji or iconic rolls; anything and everything on the platter.

Rains in Kolkata is always accompanied with a plate of home-made Khichuri. As I salivated for the same, here was an indulgent plate of Khichuri served by Apanjan. Located right beside Chitto Babur Dokan, Apanjan is one of the oldest survivors in this food lane. The original Khichuri served with begun bhaja, papad, chutney and garnished with ghee, makes you feel you are on seventh heaven! Not to mention the Continental fare in keeping with its two-century old British legacy. Sandwiches of Dacres Lane with crazy fillings have stirred a storm even on the global table. Take for example Bebo Sandwich, a collection of small tables with umbrellas, offering English sandwiches, with fillings of your choice. On any monsoon day pick up a sandwich and a piping hot cup of tea.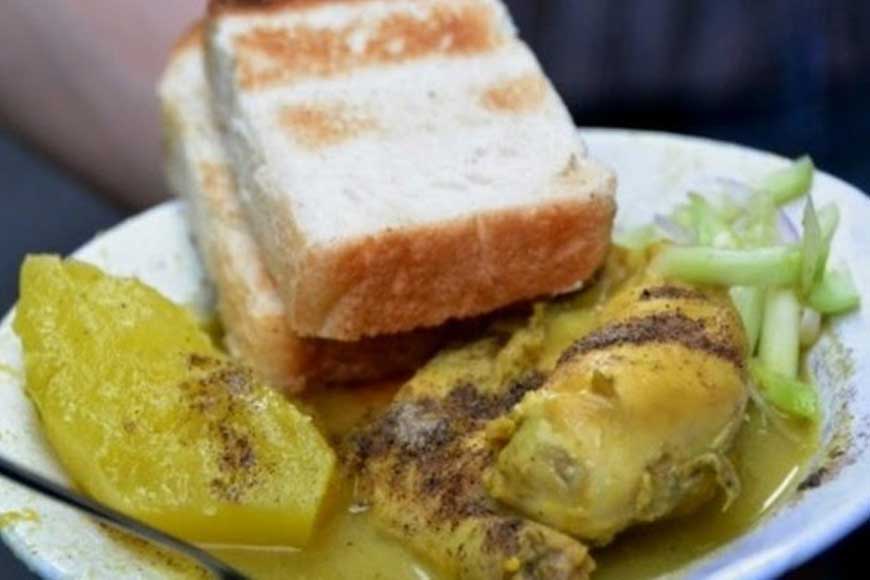 Chittoda's eatery has survived almost a century. His third generation who runs the stall still, vows of the hygiene they maintain and I could even find foreign tourists gorging on that white fluffy bread accompanied with a bland yet tasty Chicken Stew! Chitto da is indeed an institution. Ghughni, Dimer Devil and Kabiraji, name any of those Bengali snacks we grew up with, and its right there in his stall.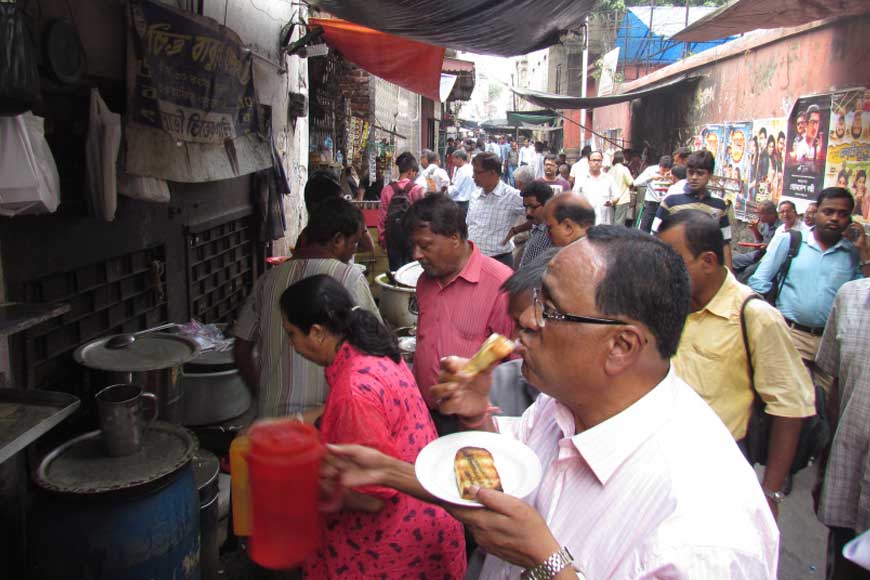 Dacres Lane has a history that dates back to two centuries. This 200-year-old lane was named after Calcutta Collector, Philip Milner Dacre, who used to meet sailors here. Even today it serves as a meeting point of lovers and colleagues. Start off with any dish and round it off with desserts, just like I did. A simple bowl of curd sprinkled with sugar, Bengali style. A healthy option that also satisfied my sweet tooth!