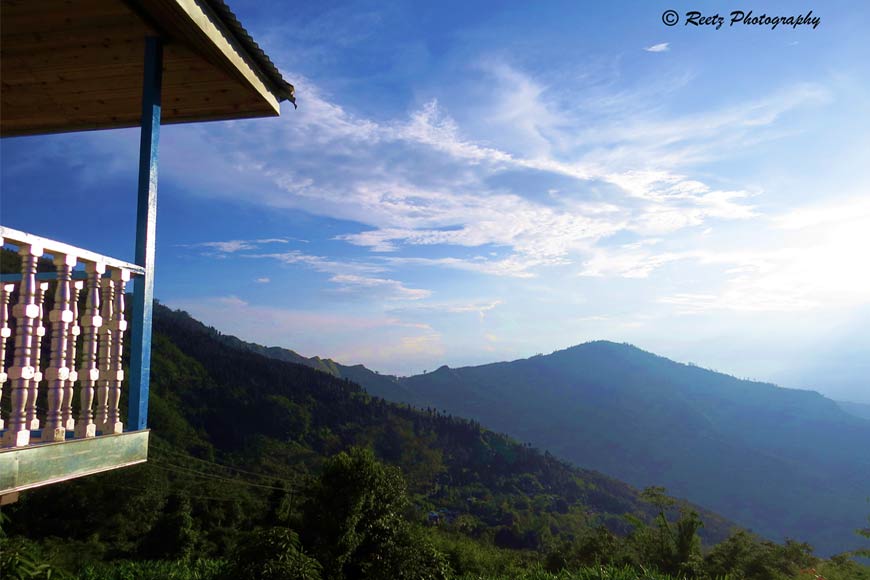 Algarah is a tiny hamlet on way to the famous Silk Route. Strategically placed, it is the highest point in Kalimpong region with a mean elevation of 5900 feet above sea level. A virgin forestry, Algarah offers a fine destination to birders and Himalayan forest admirers. Surrounded by dense conifers on all sides, Algarah is often covered in thick mist. And that adds to the mystical charm of this place.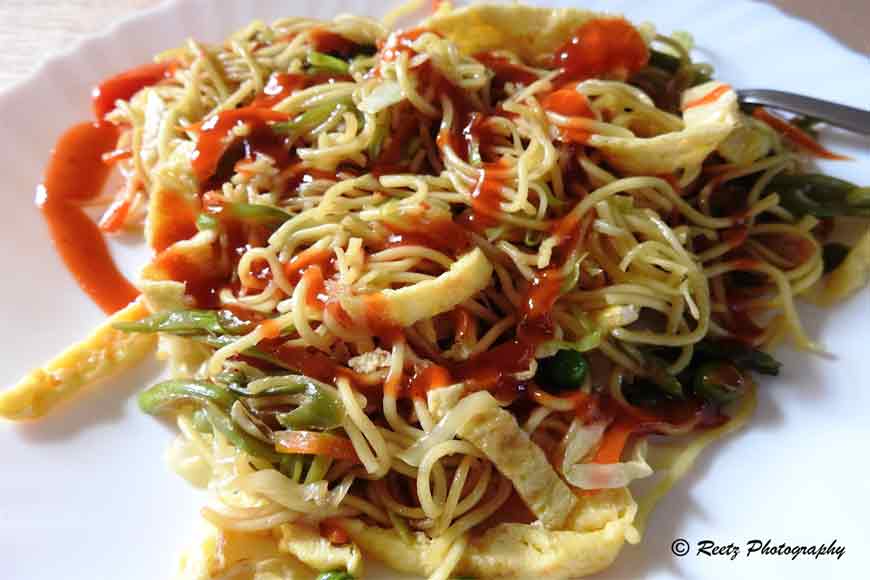 We had been travelling from NJP this time, in a private cab. After a brunch break at Teesta Bazaar, we took the Kalimpong bypass road and drove straight to Algarah. Though it was a little longer route, but we could avoid the traffic bedlam of Kalimpong market with this timely diversion. Within ten minutes, we found ourselves masked in white clouds. Ever since we crossed the 9th Mile junction, the road kept soaring up the hilly bends for next 15 kilometers. While the temperature dropped steadily as the altitude increased. There was a gigantic Buddha statue to our right. A milestone confirmed that we had reached Algarah.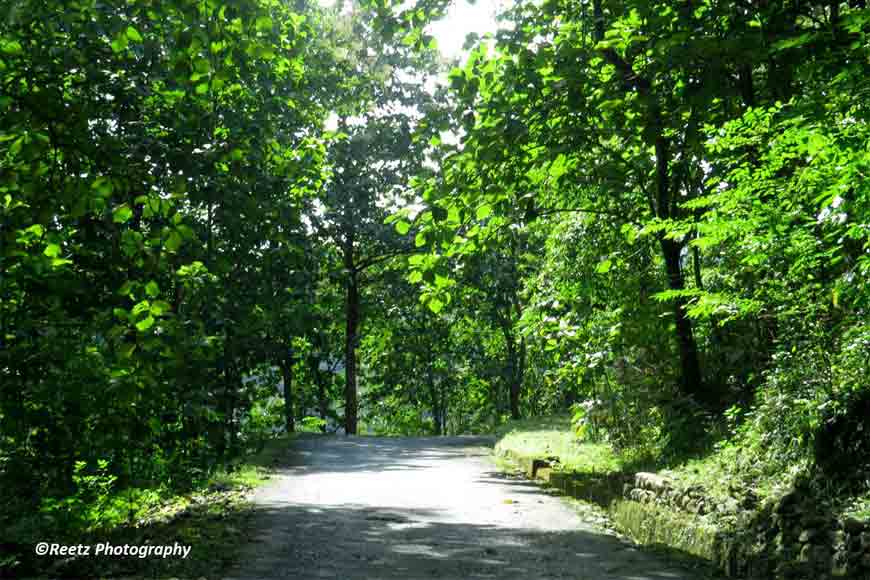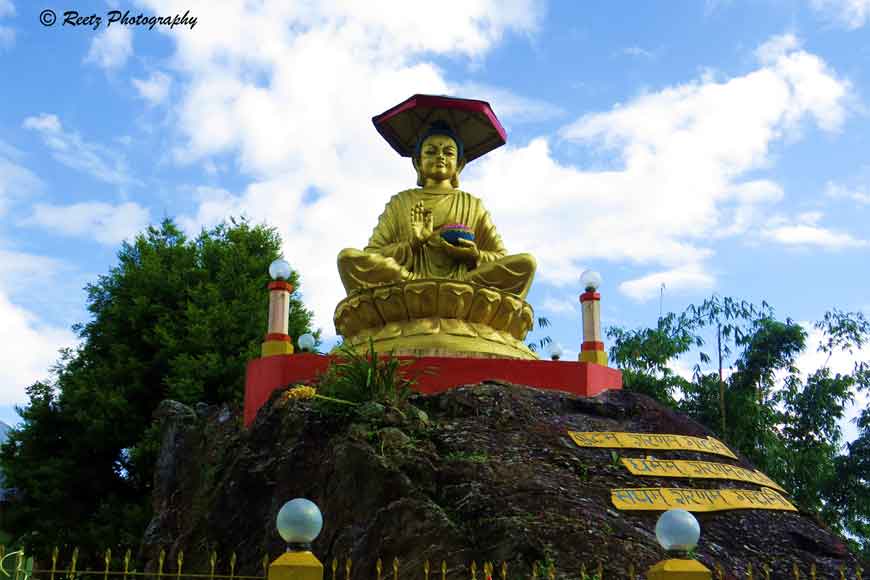 From the Algarah Bazaar trifurcation we headed to Damsang, a small village near Sikkim border. Though our stay was booked near the market area, we decided to visit an ancient fort and a viewpoint before calling it a day. Way back in 1690, the last Lepcha ruler named Gyabo Achyok had built a mud fort in Damsang. It was destroyed by the Bhutanese forces in Gorkha-Bhutan war, but vestiges of royal stable and bathing areas are still existent.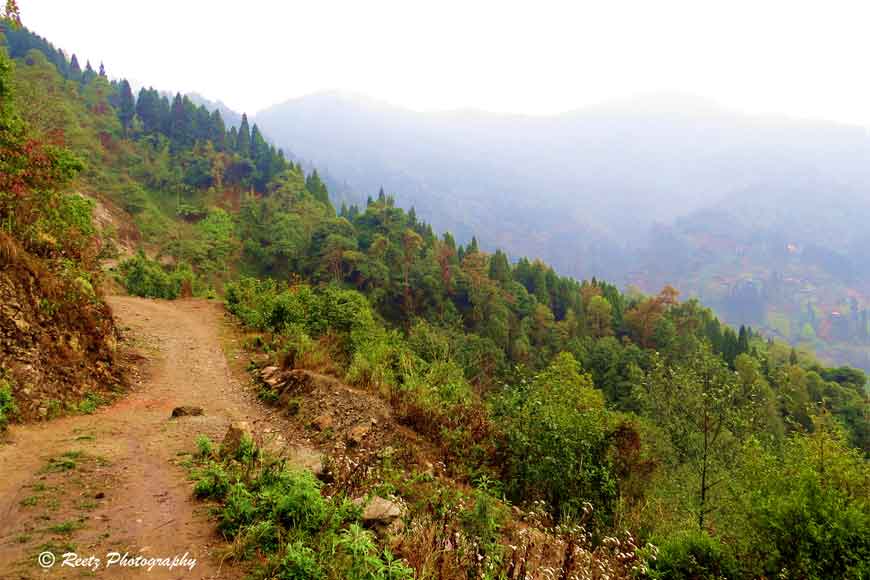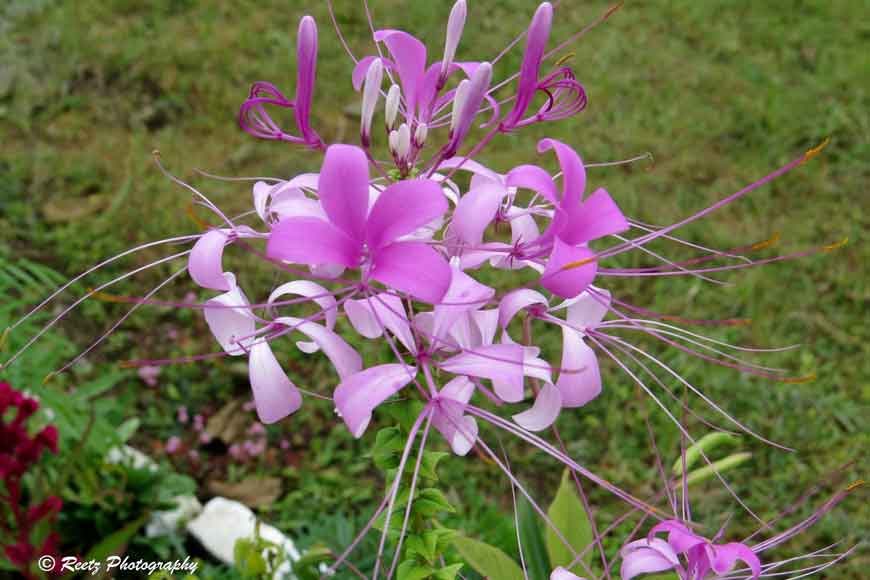 Pollution is almost zero here in Algarah. Shrouded by fruit trees and Himalayan alpines, the milieu was truly mesmerizing. Chirping of soulful warblers coming from the woods was an additional gift. We always enjoy solitary getaways, far from the chaos. Algarah perfectly fits the bill in all aspects. Little ahead along the same road was the Sampli Dara viewpoint. Outline of Nathu La range could be seen along the skyline. After a three-hour road trip, our weariness vanished at the glance of snow peaks. Moreover, it was dusk time. The auburn gleam of the sun made our day.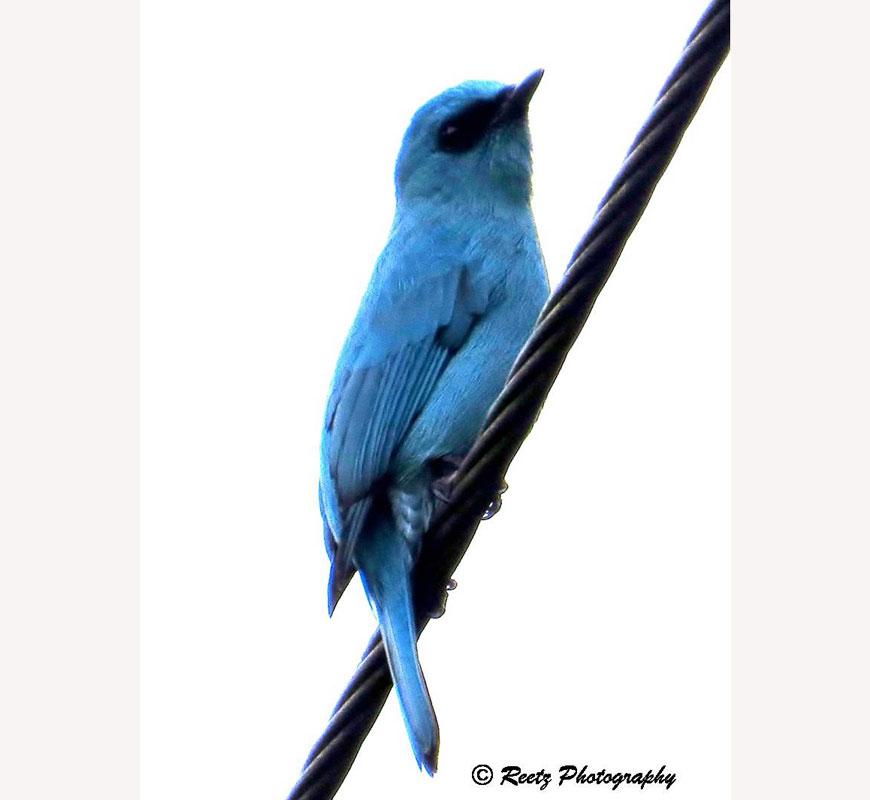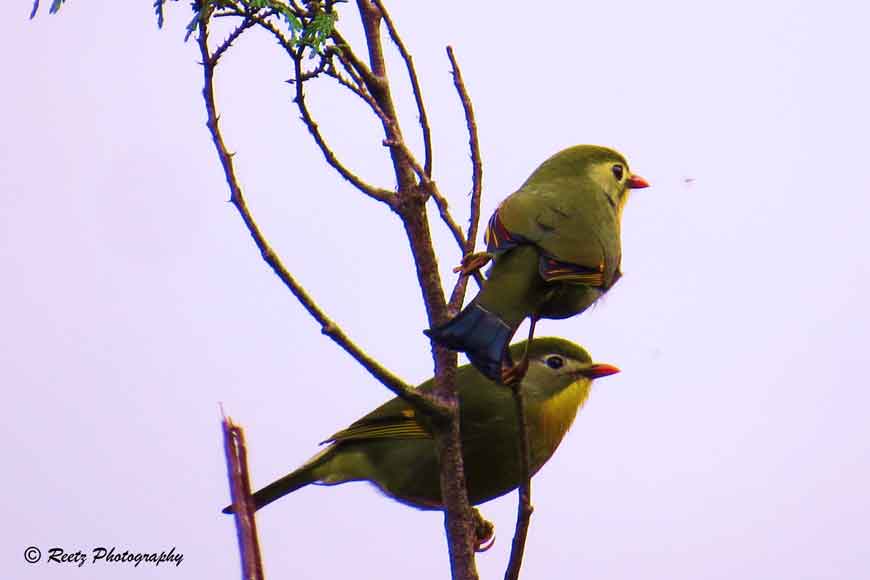 How to reach:
Best way to reach Algarah is to reserve a cab from NJP or Siliguri. It's around 90 kilometers via NH10 and road conditions are good enough to reach in three hours. Pocket conscious tourists may opt for a fixed route transport till Kalimpong followed by a shared taxi drop to Algarah Market.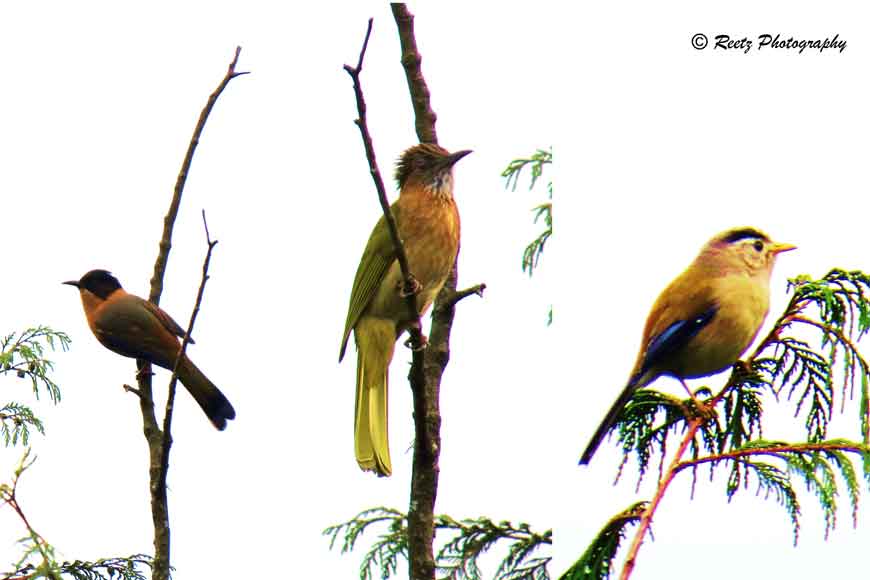 Where to stay:
Handful of Lepcha homestays offer a decent stay with pristine view of the mountains. However there is a lot of administrative focus to develop the hill station as "New Darjeeling" of West Bengal in the years to come.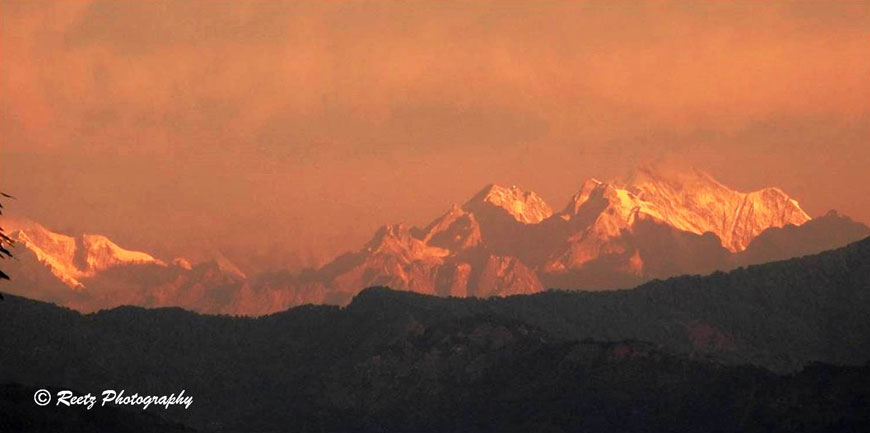 What to see around:
Jhandi Dara, Damsang Fort, Rikkisum, Sampli Dara
Best Time of Visit:
It can be visited round the year. Best time October to March.
Story Tag:
Algarah, North Bengal Tourism