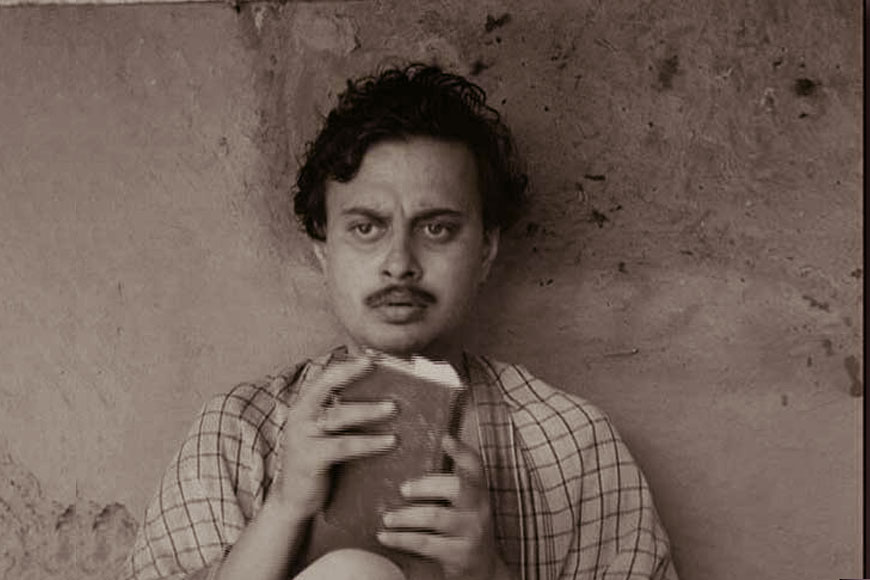 The thought of being an actor had never occurred to him. Accidentally, Anil Chattopadhyay was present in a studio where a selected artist was not present. This gave him an opportunity to share screen space with the legendary comedian Tulsi Chakraborty in the movie Jog Biyog and his very debut he stole all hearts. Chattopadhyay's acting skills had left the legend simply spellbound. Tulsi Chakraborty had forgotten his dialogues while watching Chattopadhyay act. And the entire Bengali audience is thankful that he decided to come on silver screen, else Tollywood would have missed one of the most talented actors of all times.
Often considered as a simpleton and a perfect bhadrolok, with an infectious smile and an intelligent twinkle in his eyes, Anil Chattopadhyay usually followed two ideologies -- live to fullest and leave a mark. His carefree spirit and emotional lip rendition in the famous song 'Aakash Bhora Surjo Taara' as he walks down the meadows in Ritwik Ghatak's legendary movie Meghe Dhaka Taara turned his method of acting into a cult.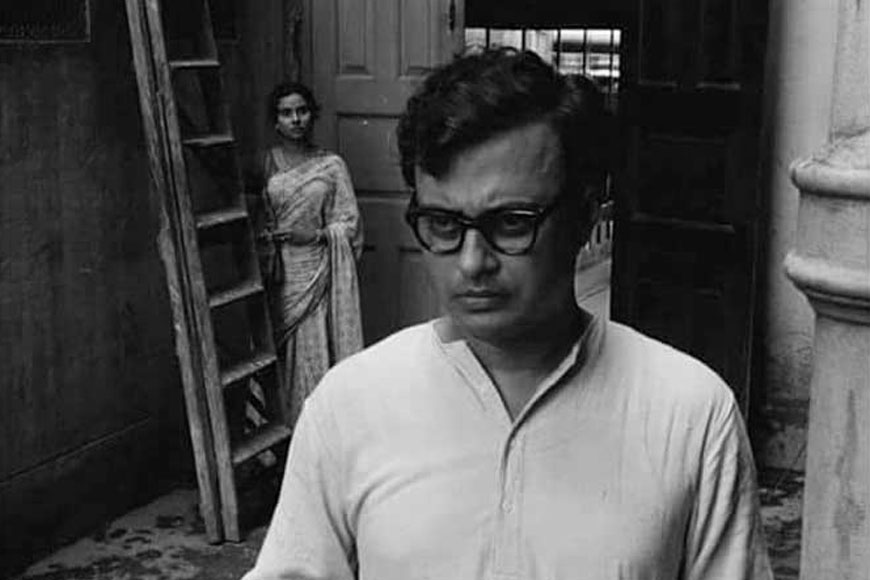 The magic of movies had influenced Chattopadhyay so much that he left his well-paid job and became the assistant director to Ardhendu Mukhopaddhyay. He also gave an audition for the post of an announcer at Akashvani Kolkata, where he stood first and Soumitro Chatterjee came second. But there was only post and Anil Chatterjee voluntarily left the post! Chattopadhyay in personal life was known for his kindness and love. His house was always full of guests, treating them to lunch or dinner. His generosity and friendly behavior often got reflected when he paid the bills of surrounding tables on a dinner date in some restaurant and till the food arrived, he would talk on various issues in adda sessions with other unknown guests or sketched on postcards. Anil Chattopadhyay was indeed a man with a big heart.
His movie career graph is also very impressive, acting in more than 150 films. What was best was the variety he brought on screen from the drunken patient to a loving brother. He is one of the few actors of Tollywood who worked with leading directors from Satyajit Ray, Mrinal Sen, Ritwik Ghatak to Tapan Sinha. Whichever film he laid his hands upon, he ended up leaving an inedible impression on the minds of critics and the audience.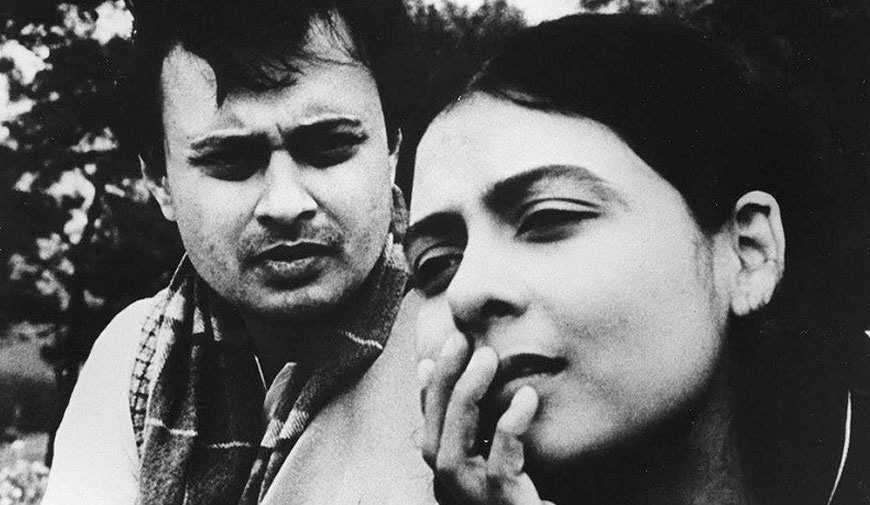 Born in Kolkata, on October 25, 1929, Chattopadhyay graduated from St. Xavier's College. Previously, he completed his schooling from Delhi and stood first in entire North India in the Senior Cambridge Examinations. During his college days, he came in close association with Utpal Dutta and acted in plays directed by him. This experience influenced his acting style. In 1959, Anil Chattopadhyay was seen in a small yet significant role in 'Nagarik'- the masterpiece of Ritwik Ghatak. His second film with Ghatak was 'Ajantrik' in 1958 where Chattopadhyay played an important role. In 1957, he shot to fame with Naresh Mitra's 'Ulki,' where the role of Sudhir earned him the title of a romantic hero.
Legendary director Satyajit Ray had cast Anil Chattopadhyay in more than one film, from 'Debi' in 1960 to the extraordinary role in 'Postmaster in 1961,' a unique story of affection between a postmaster and a young girl Ratan as immortalized by none other than Rabindranath Tagore. He was honoured at the Berlin Film Festival in 1964 for his splendid role in Mahanagar. In the same year, he was honoured at the Mexico Acapulco Film Festival.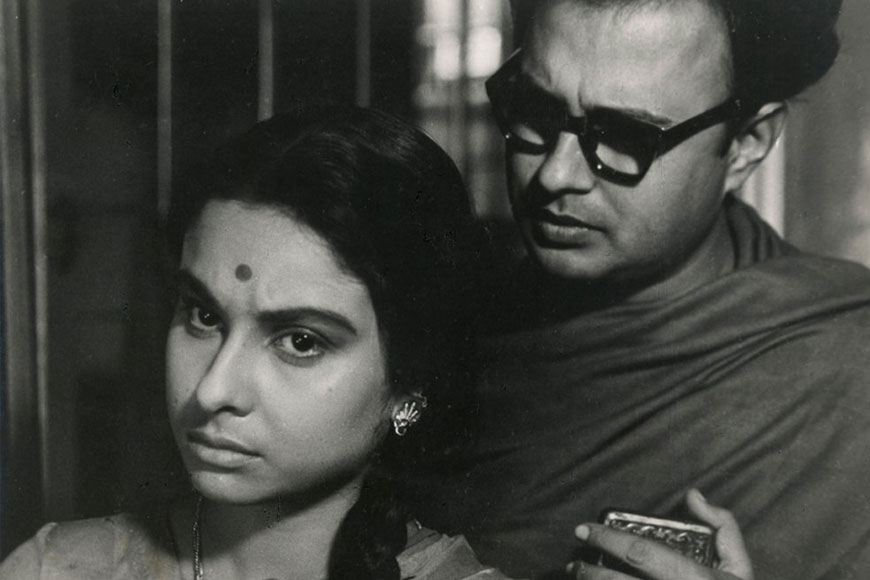 Chattopadhyay was a personal favourite of director Tapan Sinha too. He had worked with Sinha in many of his films like Louhokopat, Jatugriho, Sagina Mahato, Atanka and Aaj Ka Robinhood. His performance as Deshbandhu Chittaranjan left Deshbandhu's daughter in tears. All she could say was, "Mone holo onekdin por Baba ke deklam" (Seems like met my father after a long time). That was the power of Anil Chatterjee's easy acting style, he could impact the audience.
From 1980, Anil Chattopadhyay started withdrawing himself from the industry and spent a lot of time in drawing and doing oil painting. On March 17, 1996, he breathed his last. But he still lives in our hearts.