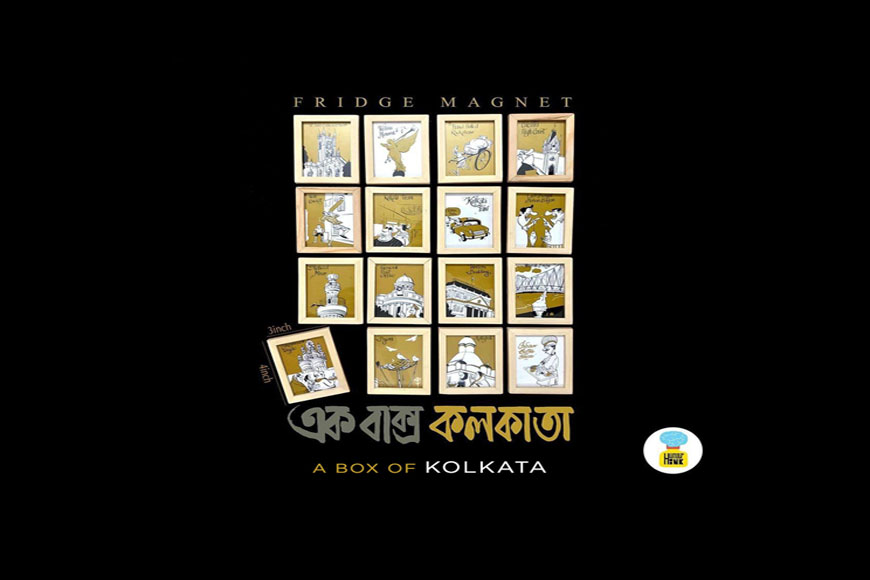 Humour in art has always been a notoriously difficult theme to tackle. The popular notion seems to be that if it makes you laugh, it is not art. At The Bengal Store, however, we beg to differ, and our 'Humour Ink' range ought to tell you why.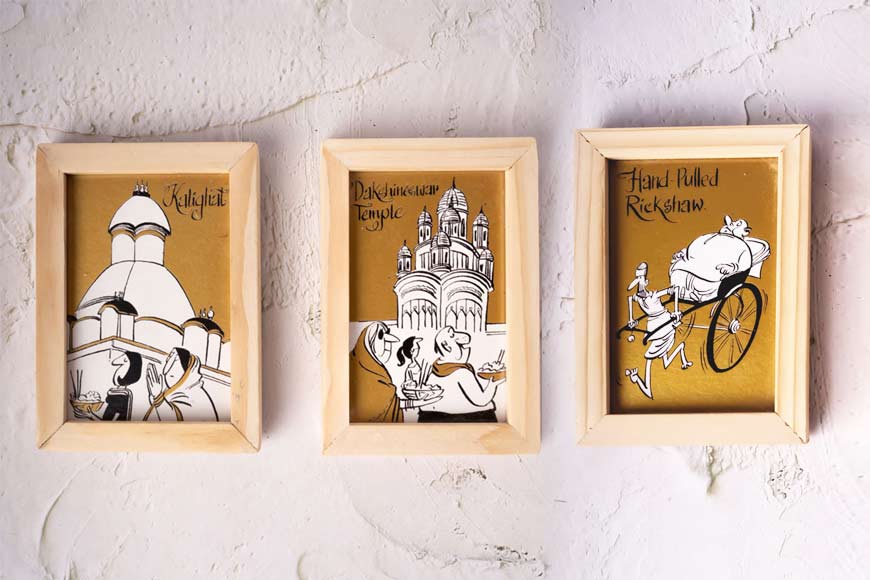 Take the item we have called Ek Baksho Kolkata (A Box of Kolkata), a set of 16 fridge magnets themed on this lovely city of ours. Each wooden-framed magnet measures 3 x 4 inches, and the set covers all of Kolkata's most memorable landmarks - from the imposing steeple of St Paul's Cathedral to the imperious waiter at Indian Coffee House, from the angel atop Victoria Memorial to the splendid façade of the GPO (General Post Office), from the fish market to Howrah Bridge, effortlessly capturing the unique spirit of Kolkata in a distinctive sepia tone. The collection comes to you courtesy nationally renowned cartoon artist Uday Deb, who lends a touch of typical Kolkata comedy and satire to each piece.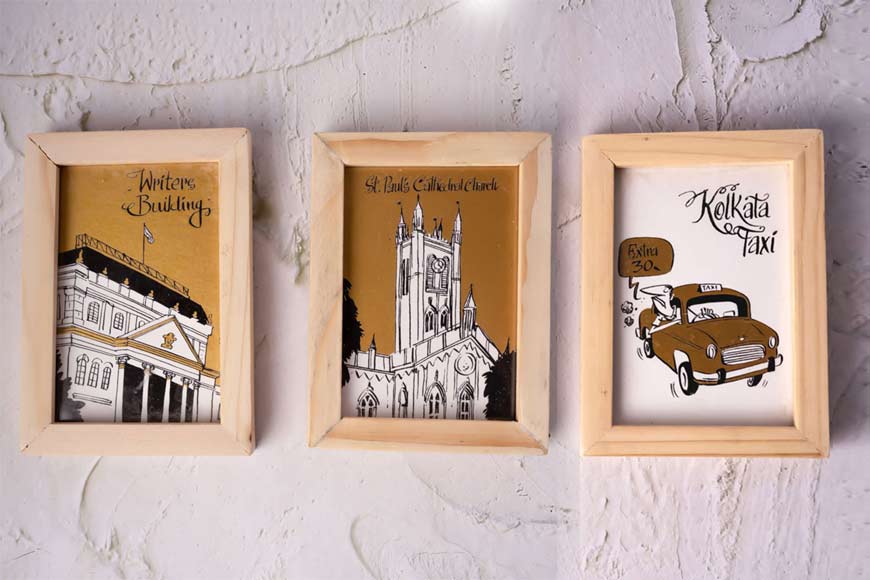 The magnets are also individually available in sets of two, for those wishing to customise their purchase. So you could combine a grumpy postman staring up at the GPO, or a grumpy lawyer staring up at the High Court. Or local boys belting a cricket ball in a typical north Kolkata alley while two Mohun Bagan and East Bengal fans snarl at each other, carrying a prawn and hilsa respectively as symbols of his club.
Order Humour Ink online from The Bengal Store - Click Here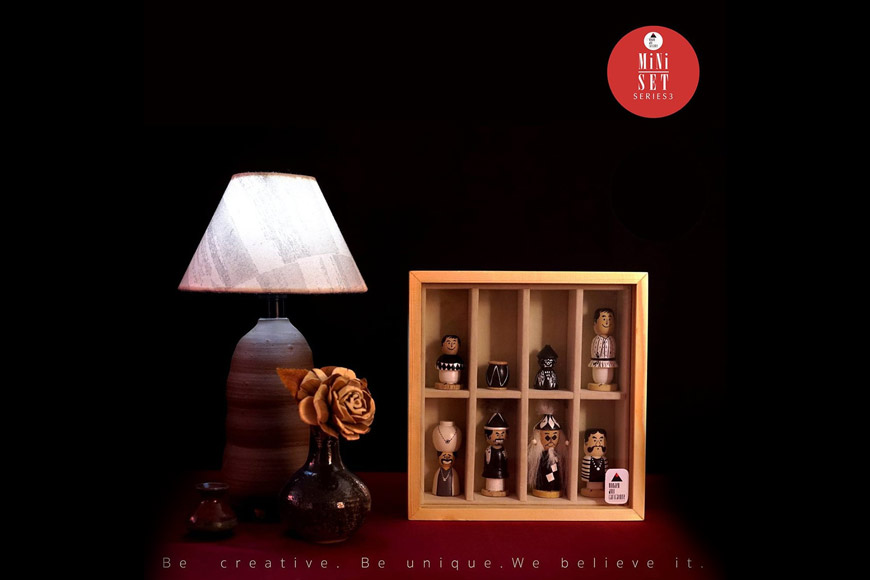 A conversation about humour in art, at least in Bengal, would be incomplete without inducting Satyajit Ray into the discussion. Presenting: a set of eight exquisitely designed and hand-crafted wooden dolls by Uday Deb, inspired by the characters of Ray's iconic film Gupi Gayen Bagha Bayen, which achieves that most difficult of all feats: delivering moral lessons using comedy.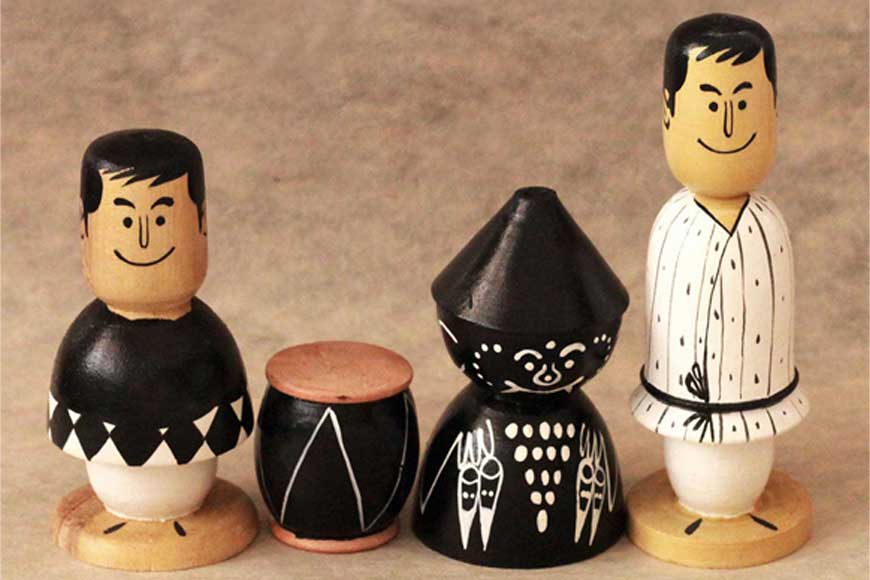 In this combined series, Uday has crafted the characters of Gupi, Bagha, the kings of Halla and Shundi, the Minister of Halla, the king of ghosts (Bhooter Raja) and Bagha's 'dhol', the Bengali version of the popular Indian percussion instrument. As with the Kolkata series, this one too is available in individual pieces.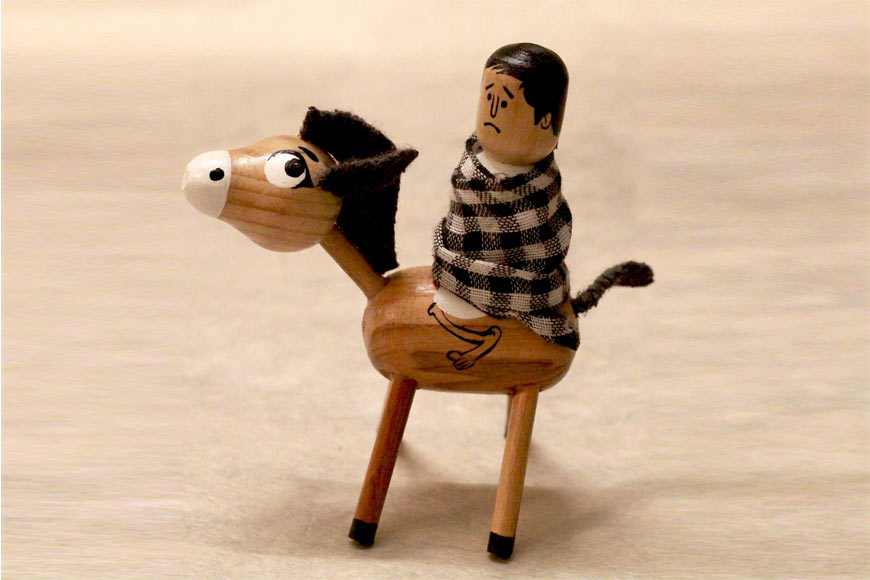 Whether you buy the complete set or individual pieces, the basics remain the same - art, humour, and the unique essence of Bengal that is our hallmark at The Bengal Store.