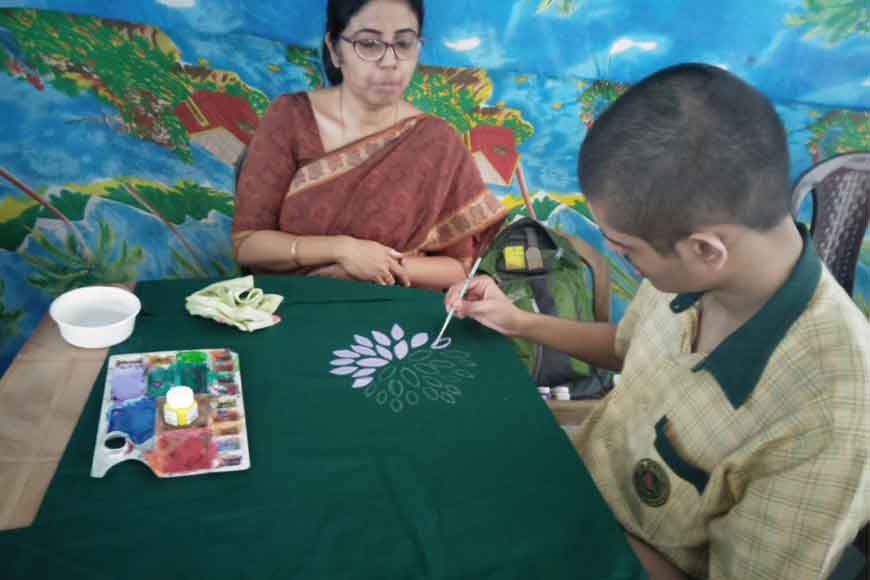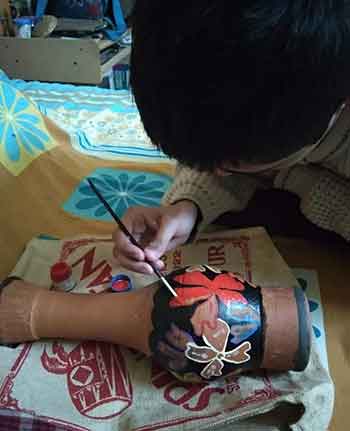 This is the inspiring story of a boy who despite being autistic, gave a new definition to life. Meet Shounak Ghosh who is now 22 years old and has explored art forms on multiple media. Shounak was diagnosed with autism at the age of three-and-a-half years. "Both his muteness and confirmation was a news to be worried about, but was never a situation to be ashamed of," says his mother Suchita Ghosh. His parents happily accepted the news and realized he needed to go to a special school. Shounak thus started attending Pradip Autism Center to develop his functional areas, seek methods of understanding and his parents wanted to nurture their child in a better way rather than wait for his critical learning age to fall.
Around 17 years, Shounak started learning different art forms from his art teacher. His mother perceived his interest in art and made him explore the multiple mediums on which art can be performed such earthen pots, handkerchiefs, table cloths etc. She added, "One must explore and think beyond one's own capabilities to understand the real strength." Shounak has a challenge with building sentences, nevertheless he has amazing skills of reading and writing in three different languages i.e. Hindi, English and Bengali. With the determination to seek and explore more, in 2017 he joined AIMS Media an associate partner of his school which made him explore modern technology to make him think beyond creativity.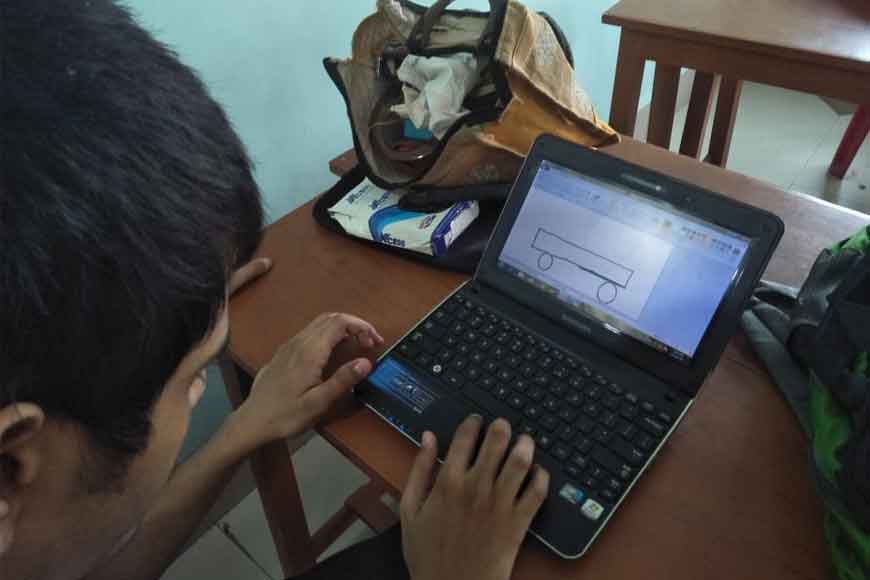 AEMP or Ability Enhancement Multimedia Program by AIMS Media helped in improvising Shounak's fine motor skills, engrossment skills and worked on his tolerance through their efficient outlined curriculum. His astounding painting was taken to the exhibition - Autism Planet, held in India Habitat Center, New Delhi which in return paid him a motivational sum. Shounak is now pursuing an advanced diploma program by AIMS Media and would wish to carry forward his art and the introduction of modern technology towards self-employment.