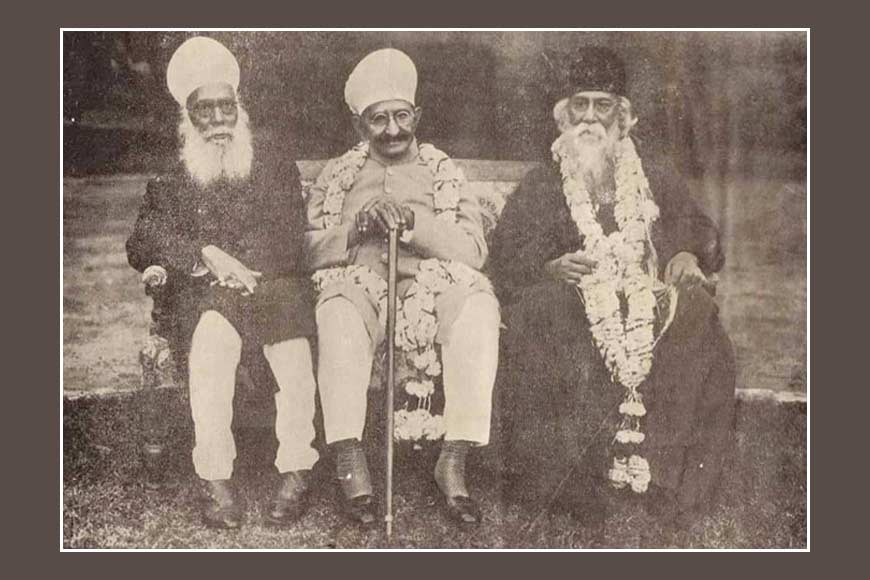 (Left to Right) Sir Amin Jung with Maharajah Sir Kishen Pershad & Nobel laureate Rabindranath Tagore, at Amin Manzil.- Image Courtesy : https://www.siasat.com/
Rabindranath Tagore and the Nizam of Hyderabad had developed a deep sense of mutual respect and admiration over the years and the one thing that bonded them was education. In 1933, Tagore was invited by the Nizam to visit Hyderabad. The poet who had earlier visited some other places in this region, gladly accepted the invitation forwarded by Nawab Mehdi Nawaz Jung, who was then one of the top officials of the Nizam government.
"Where knowledge is free and the world has not been broken up into fragments by narrow domestic walls…" - education was a subject very dear to Tagore's heart. Through his poetry, he constantly urged his countrymen especially under the colonial rule of the British to broaden their outlook through the acquisition of knowledge and not fall prey to narrow prejudices and superstitions. Tagore admired the Nizam for having established educational institutions within his domain. Osmania University, founded in 1921, had the distinction of being the seventh university built on Indian soil and it had already produced several eminent personalities.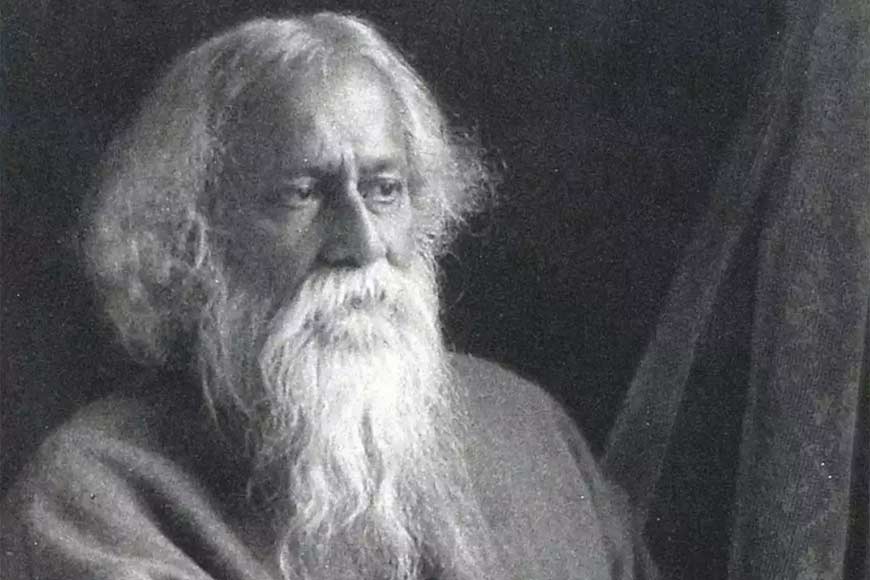 Tagore who himself founded Visva Bharati wrote to the Nizam: "I have long been waiting for the day when freed from the shackles of a foreign language, our education becomes naturally accessible to all our people. It gives me great joy to know that your State proposes to found a University where instructions are to be given in Urdu. It is needless to say that your scheme has my fullest appreciation." The Nizam too appreciated and understood what Tagore was trying to achieve. Thereby he allocated a handsome grant of one lakh rupees for a hostel to be constructed at the Visva Bharati University in Santiniketan.
Tagore's English Translation of Jana-Gana-Mana
Thou art the ruler of the minds of all people
Dispenser of India's destiny.
The name rouses the hearts of Punjab, Sind, Gujarat and Maratha,
Of Dravida and Orissa and Bengal.
It echoes in the hills of Vindhyas and Himalayas,
Mingles in the music of Jamuna and Ganga and is
chanted by the waves of the Indian sea.
They pray for thy blessings and sing thy praise
The saving of all people waits in thy hand,
Thou dispenser of India's destiny.
Victory, victory, victory to thee.
When Tagore arrived in Hyderabad, he was received by the city's intellectuals, mushairas, and gatherings were organized and he was put up at the Banjara Hills residence of Mehdi Nawaz Jung. Early every morning he would set out on foot to explore and the peaceful surroundings awoke the poet in him. He fell in love with the rugged rocks and the green valleys. It is said at one point, he even thought of building a house there and spending time in Hyderabad. He had to drop the idea for his work commitments at Santiniketan.
According to an article in The News Minute, one memorable event from Tagore's visit was a get-together organised at Finance Minister Amin Jung's residence. It was attended by many city elites including Sarojini Naidu. Both Tagore and Amin Jung sported long beards. Their beards grazed each other as the two embraced, thereby sparking witty comments from those present. Prime Minister Maharaja Kishen Pershad, then serving his second term in office, was a consummate poet and he wrote: "Mehfil mein hain aaj jama do saheb-e-resh, Donon dilshad aur donon dilresh." (Assembled today are two bearded gentlemen/ Both are cheerful and both have wounded hearts).

Rabindranath Tagore on his part, immortalised every place he stayed by writing a poem or creating a cultural facet around that place. As a young man when he visited Karwar on the west coast close to Goa, it is said that he conceptualised the theme for his Gitanjali that brought him the coveted Nobel Prize for literature in 1913. The pristine beach at Karwar is today known as 'Tagore Beach.' His visit to Madanapalle in Chittoor District in Andhra Pradesh in early 1919 resulted in the creation of literary history when the poet translated his Jana gana mana song (National Anthem of India) into English as The Morning Song of India. It was during the same time that the present musical tunes for the National Anthem were also composed in his presence by Margaret Cousins, the wife of James H. Cousins, the then Principal of the Theosophical College there.
The 1930s were eventful years in the history of Hyderabad with a relative increase in communal mobilisation and intense debates about the princely state's future. A sort of polarisation of the population on communal and ideological lines was in place. However, contentious politics did not stop love for poetry and Mushairas were ecstatic with the arrival of Rabindranath Tagore in Hyderabad city, who they knew was against all forms of communalism.
Amjad Hyderabadi, the people's poet of Hyderabad wrote:
In donon ki mukhtasar si ta'reef ye ḥai
Darwīsh parast aik, aik hai darwīsh
(Here is the introduction to these two personages,
One is a devotee of mystics and the other is a mystic)
Nawab Bahadur Yar Jung, the leader of the Majlis Ittehadul Muslimeen, was also invited. Recounting the event in a eulogy upon Tagore's death in 1941, Bahadur Yar Jung said that the poet had wanted to hear a good orator in Urdu, and his name was recommended by Sarojini Naidu and others. Jung, who was one of the finest Urdu orators of that era and one who never had to prepare his speeches, wrote that he had to especially draft and practice his speech for that occasion. The Nobel Laureate appreciated his speech and suggested that with practice he could be a great speaker in any language, including English. The admiration between the two was mutual. Jung said that Tagore was not any ordinary poet but a true student of nature who unveils its mysteries to the masses.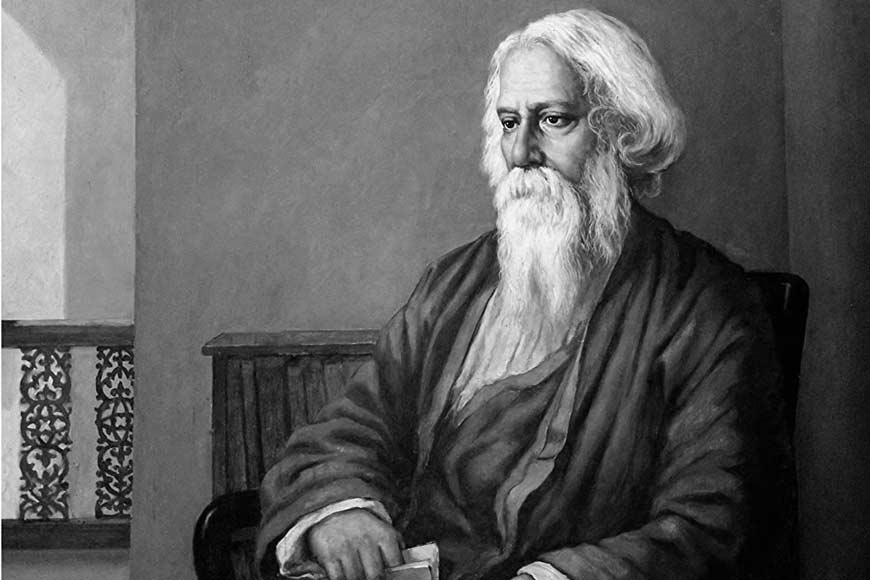 He wrote:(Tagore) nai aman aur shanti ka raag alaapa, kapaṭ ki chita mein jalnai walon ko prem jalke chinṭe diye. Aur dunīa ko dekhnai aur sunnai walon ke liyai aik mujassam naġhma bana gaya.
(Tagore sang the melody of peace, sprinkled the water of love on those burning in the fire of deceit, and left an embodied song for those who wanted to hear and see the world.)
He even wished Tagore to have led the country: "Communal organisations would not have emerged in the country if only Hindustan's political reins were in the hands of sincere and principled patriots like Tagore." Jung came on a two-day visit to Santiniketan where he saw first-hand Tagore's vision in action and was touched.
(Data Source: Deccan Series)