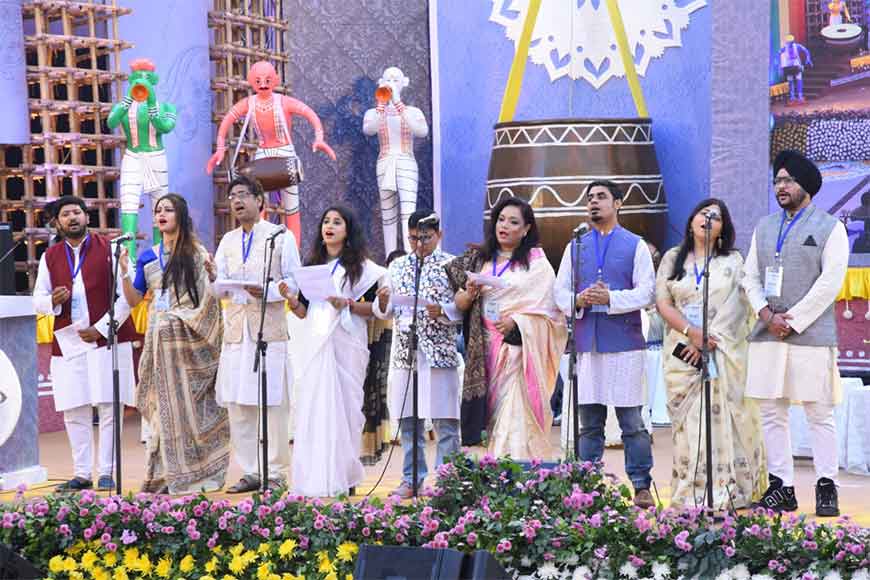 On Wednesday, December 23, Chief Minister Mamata Banerjee inaugurated the annual Bangla Sangeet Mela 2020 at Kolkata's Uttirno auditorium in Alipore. Simultaneously, she also inaugurated the Biswabangla Lok Sanskriti Utsab. Given the strictures imposed by the Covid pandemic, the fate of the Sangeet Mela had seemed uncertain this year. However, the festival will be observed in strict accordance with Covid protocol.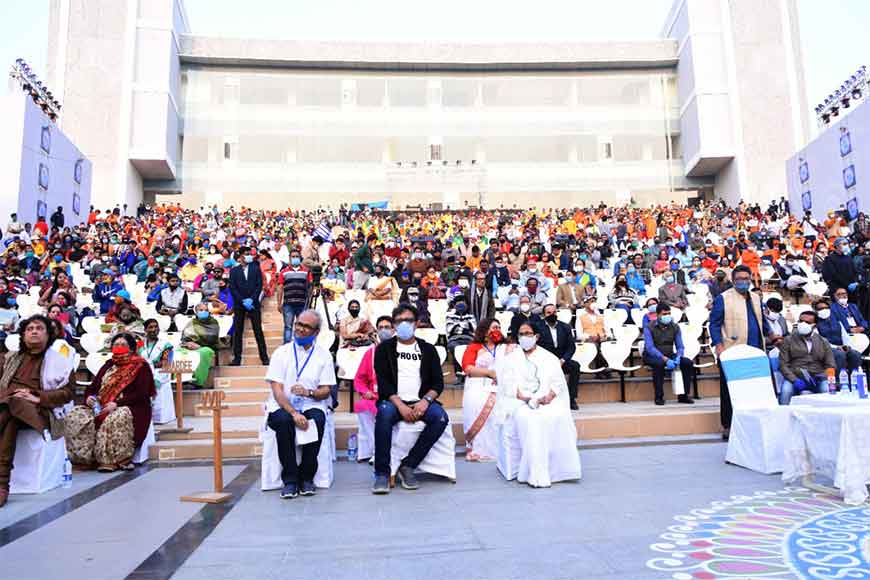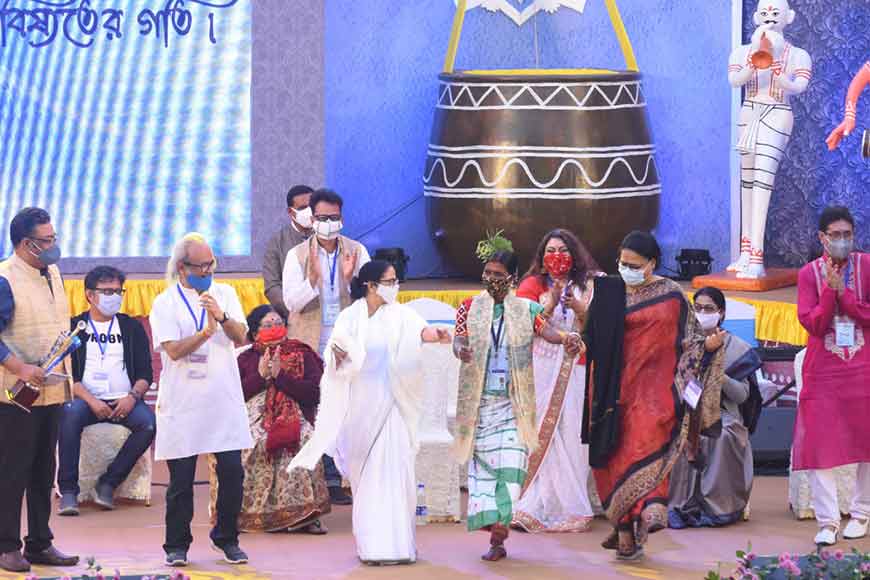 Speaking at the inauguration, the Chief Minister urged the music industry to stand fast against religious divides, and work to unite society. She also sportingly participated in the opening performance by tribal dancers. As part of the inauguration, 22 artistes were honoured with 'Sangeet Samman' and 'Sangeet Mahasamman' awards, while tributes were paid to the icon of Bengali cinema and theatre, Soumitra Chattopadhyay, who passed away recently.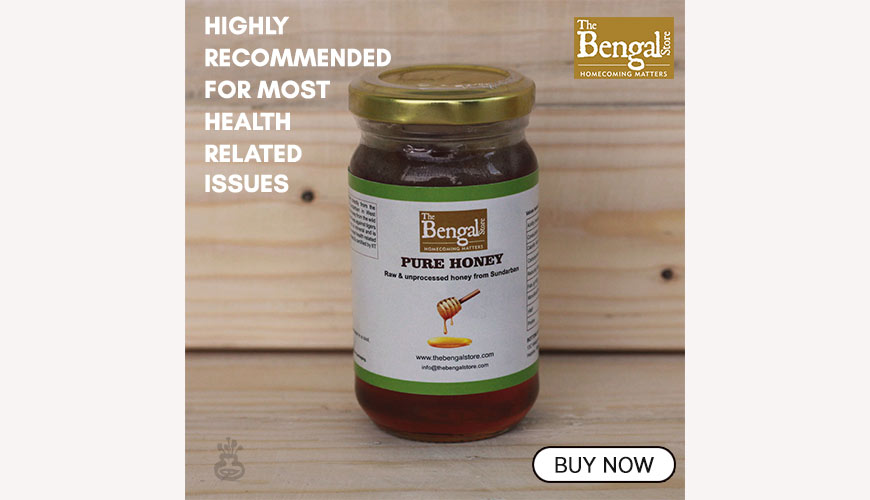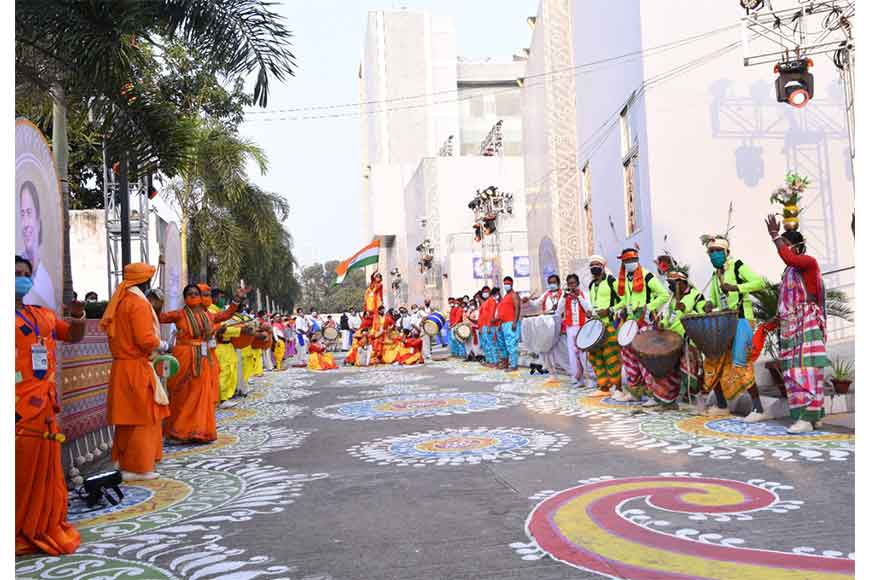 Beginning today, December 24, a total of 10 venues in Kolkata will be hosting various events connected to the Sangeet Mela for a week. At all the venues, seating will follow the format currently prescribed for movie theatres, which means about 50 percent occupancy. More than 5,000 musicians and vocalists are expected to participate in Sangeet Mela this year.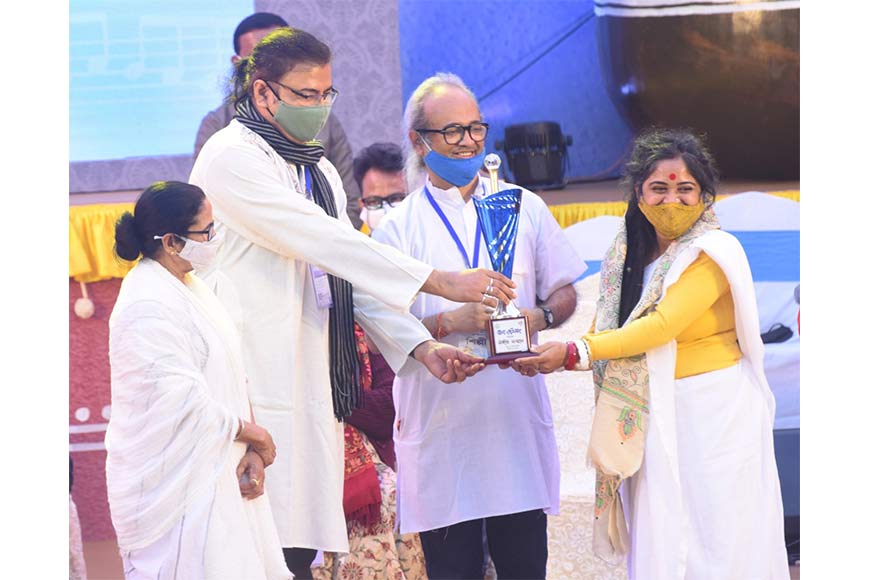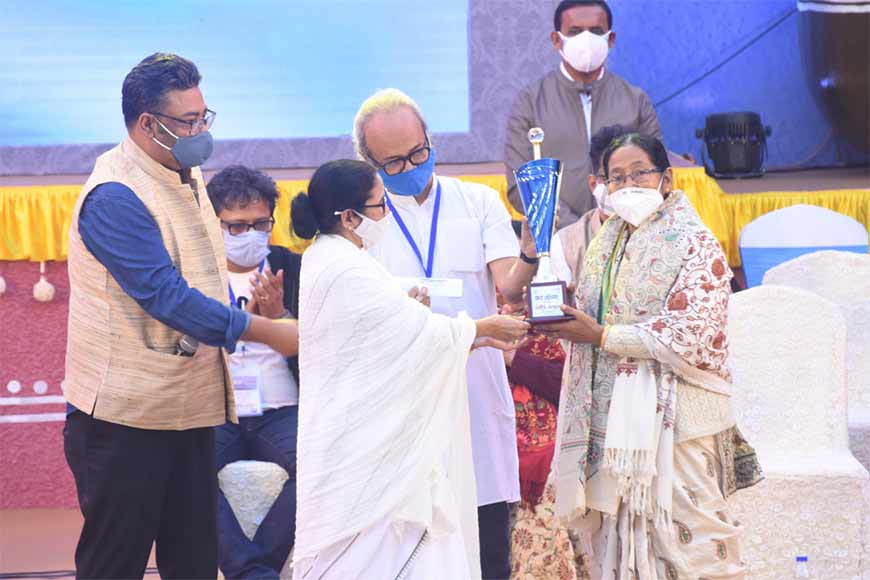 The 10 auditoriums where events will be staged are: Rabindra Sadan, Sisir Mancha, Fanibhushan Bidyabinod Jatra Mancha, Ektara Mukta Mancha, Deshapriya Park, Rabindra Okakura Bhaban, Hedua Park, Madhusudan Mancha, and Rajya Sangeet Academy. In addition, an exhibition of photographs will be held at Gaganendra Pradarshasala from December 24 to January 1 to commemorate the birth centenary of legendry Bengali singer-composer Hemanta Mukhopadhyay.