Bengal's Rani Bhavashankari, called Raibaghini by Akbar was no less than Rani Lakshmibai!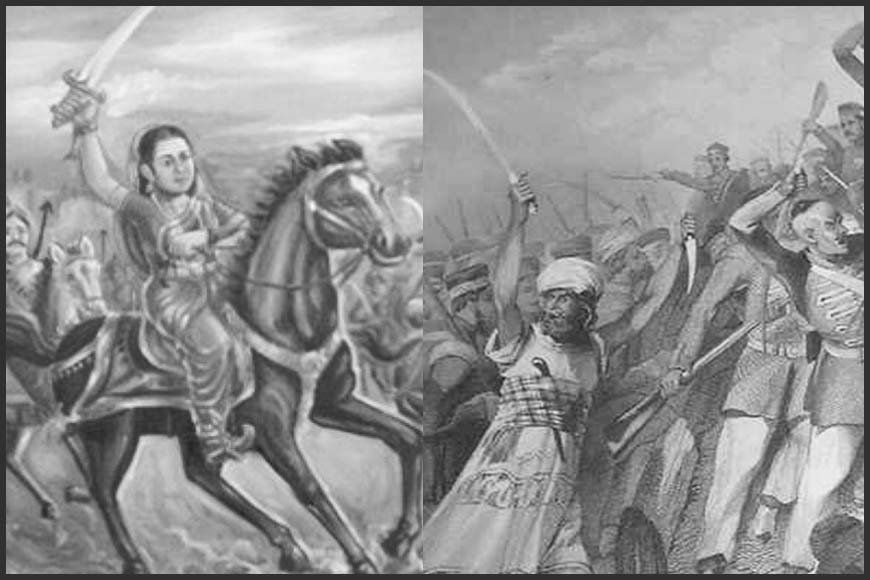 She was the ruler of the Bhurishrestha Kingdom that covered large parts of modern-day Howrah, Hooghly, Burdwan and Midnapore. Rani Bhavashankari was a terror to Pathans and Mughals, so much so that even Emperor Akbar named her Raibaghini. Bhavashankari came from a Brahmin family. Her father Dinanath Chaudhuri was a Nayak under the commander of the Pendo Fort. Dinanath was a tall and well-built soldier, supremely skilled in the art of warfare. He himself commanded a troop of more than a thousand soldiers. He held a huge estate and encouraged his subjects to get themselves trained in warfare. Dinanath was considered among the respected nobilities of Bhurishrestha. Bhavashankari was born in Pendo, the first of two children of Dinanath. When she was young, her mother died while giving birth to her younger brother.
While her brother was brought up by a foster mother, she spent her childhood in the company of her father. From an early age, her father began to train her in horse riding, swordsmanship and archery. She was also dressed up in military armour and accompanied her father on horseback. She grew up into a brave young soldier of Bhurishrestha kingdom. Then she took lessons in war, diplomacy, politics, sociology, philosophy and even theology.
In her youth Bhavashankari used to go for hunting in the forest adjoining the Damodar river. Once while hunting a deer, she was attacked by wild buffalos and she single handedly killed them. At that time Rudranarayan, the king of Bhurishrestha was passing by. The sight of a young woman killing a wild buffalo with a spear enthralled him. He wished to marry her and the royal marriage was fixed by royal priest Haridev Bhattacharya.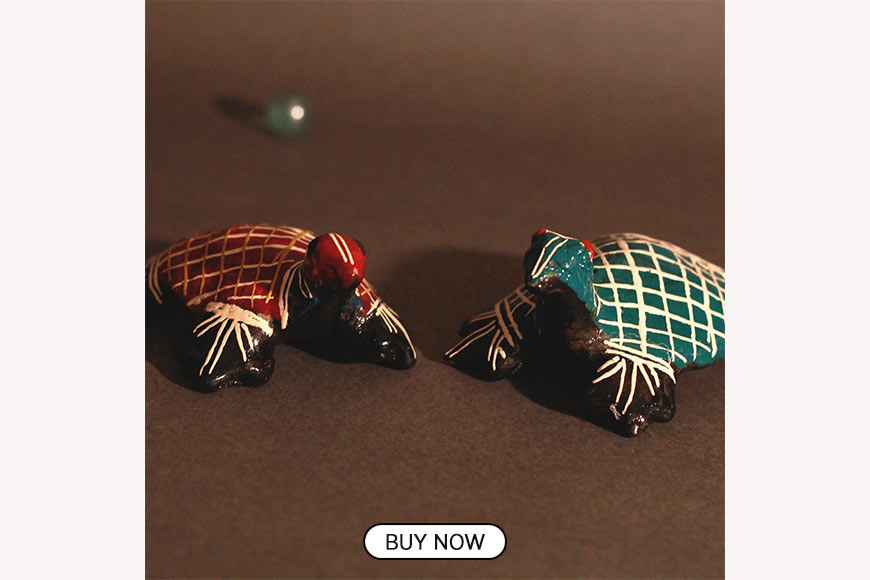 Rani Bhavashankari had initially resolved that she would marry that man, who would defeat her in swordfight. However, as it was not possible for the king to engage in a mock swordfight with a commoner, she had to change her resolve. She proposed that the king shall have to sacrifice a pair of water buffaloes and a sheep in a single stroke in front of Rajballavi, the patron deity of Bhurishrestha.
After marriage, Bhavashankari moved to the newly built palace, just outside the fort of Garh Bhawanipur. As the king's consort, she began to assist in the king in his royal duties. She took special interest in the military administration of the State. She regularly paid visits to the trainee soldiers and made arrangements for upgradation and modernisation of the military infrastructures. She began to encourage each and every subject to undergo military training. She built new garrison fortresses along the boundaries of Bhurishrestha and renovated the existing ones.
Their kuladevi was Rajvallabhi, an incarnation of Ma Chandi and her statue was made of ashtadhatu. Bhavashankari used to worship her and once made a wish that no man would ever be able to defeat her in a battle. After fasting for two days, her prayer was finally heard on the third day and her wish was granted. Jayadurga blessed her with her own strength and gave her a sword that lay at the bottom of the lake near the royal palace at Garh Bhawanipur. Full of devotion, Bhavashankari accepted the sword while taking a bath in the lake. Bhavashankari's Kuldevi is still worshipped in entire Howrah district as Melai Chandi of Amta, Ma Makarchandi of Makardaha, Ma Jaya Chandi of Jaychandi Tala, a village near Domjur and Betai Chandi of Betai.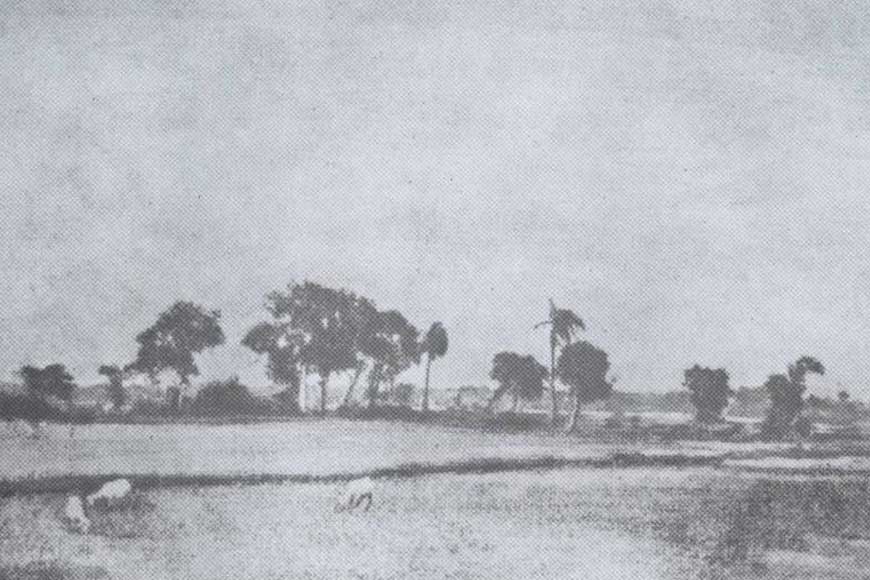 The battleground of Bashuri, Raibaghinipara
She built a temple just outside the bordering moat of the fortress at Chhaunapur, near Tarakeshwar. The temple was connected to the adjoining fort by a tunnel that was an escape route. She also built a Bhavani temple in the village of Bashuri. During this period, Bhurishrestha began to prosper in agriculture and trade. Indigenous industries like textiles and metal works flourished.
Soon Bhavashankari gave birth to prince Pratapnarayan. King Rudranarayan granted land and gold to the scholars and silvers, garments and food. Rudranarayan, however, died when Pratapnarayan was only five. The Kingdom of Bhurishrestha was mostly neutral during rule of the Pathan Nawabs of Gaur and Pandua. However, on account of the conversion of Kalapahad, Rudranarayan had started making extensive war preparations in anticipation of a possible invasion. After being defeated by the Mughals, the Pathans of Bengal took refuge in Orissa. From their base in Orissa, the Pathans under the leadership of Osman Khan were planning to invade Bengal.
Bhavashankari entrusted the affairs of the State with Durlabh Dutta, the revenue minister and Chaturbhuj Chakravarti, the commander-in-chief of the armed forces and had left for Kastasangrah along with prince Pratapnarayan. She had female bodyguards. She however used to remain in war attire throughout most part of the day and carried her sword and firearm with her. Meanwhile, Chaturbhuj Chakravarti entered into a secret pact with Pathan general Osman Khan, where he along with his forces would join the Pathan forces in a battle against the Mughals and upon the Pathan victory he would become the new ruler of Bhurishrestha. The Pathan forces, fed with intelligence inputs from Chaturbhuj Chakravarti, set out to capture Bhavashankari and her son alive. Osman Khan himself, along with twelve of his well-trained, experienced and most trusted soldiers entered in the guise of Hindu monks. Another contingent of 200 Pathan soldiers would follow them in disguise. However, Osman's advanced forces were spotted at Amta and as the news reached the queen, she summoned a detachment of 200 guards from the nearest garrison. At nightfall, she put on svetapatta over her armoured attire and engaged herself in worship. Her female bodyguards took guard outside the temple and the soldiers spread themselves along the jungles.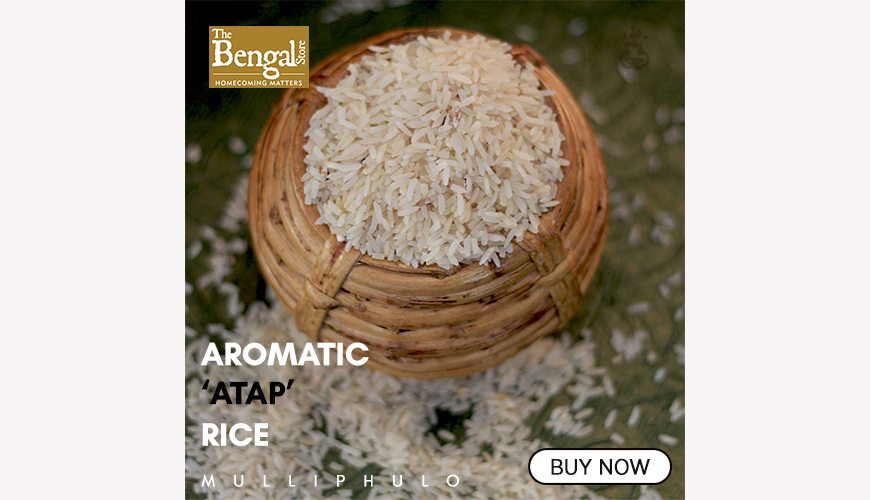 The battle ensued when one of the Pathan soldier tried to enter the temple complex by breaching the security. The female bodyguards swung into action and a swordfight ensued. Soon the royal guards joined the fight. The Pathans were miserably defeated and as they tried to escape, the royal guards chased and killed them. Even, Osman fled. While, Mughal Emperor Akbar, who was always wary of a Pathan resurgence in Bengal, decided to strengthen the alliance with Bhurishrestha. He sent Man Singh to Rani Bhavanishankari and in a special ceremony, the charter of alliance was signed. Through this treaty, the sovereignty of Bhurishrestha was formally accepted by the Mughal empire. The treaty required the former to send a gold coin, a goat and a blanket to the latter as a token of alliance. Maharani Bhavashankari was bestowed with the title of Raibaghini and the Mughals never ever interfered with her Kingdom.