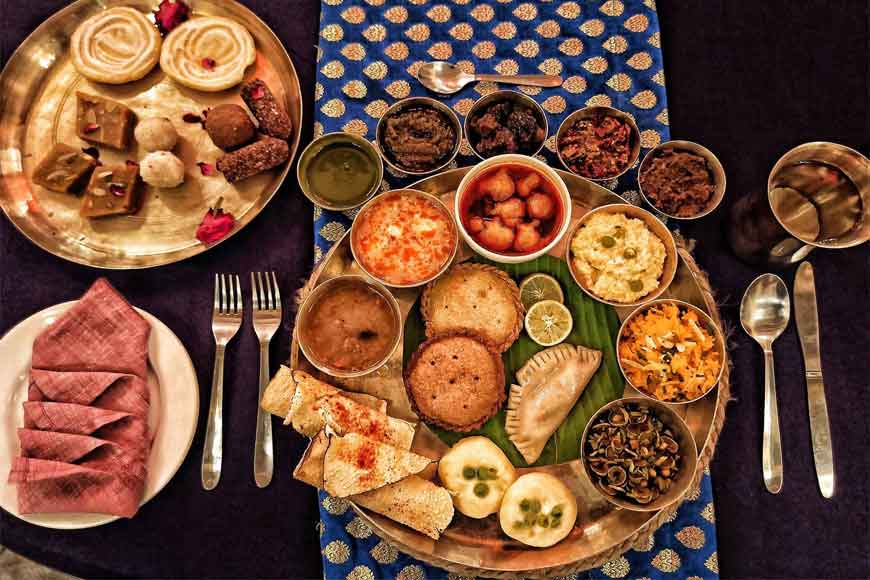 Sheherwali cuisine, the Royal Food Of Bengal
As I gorged on an exquisite and lesser-known meal of mamra khajoor, resham patti chillies, sharbati dana wheat mixed with a dash of panch phoron spices and cashew nut paste, at a well-known five-star restaurant of Kolkata, I wondered where did the royal vegetarian dishes with such unique ingredients come from? A general perception among gastronomic experts of Bengal is that only non-vegetarian mutton and fish dishes can add to an elaborate royal charm, catering to taste buds of kings and queens. However, Bengal's unique Sheherwali Cuisine can match up to any non-vegetarian elaborate meal.
Historically, the Sheherwalis came to Bengal from Rajasthan during the reign of Murshid Quli Khan, the first Nawab of Bengal and under his rule, Bengal flourished in trade and commerce. It is believed that Manik Chand, a Jain merchant, arrived in Bengal all the way from the deserts of Rajasthan and became the personal banker or diwan of Nawab Murshid Quli Khan. He acquired the title of 'Jagat Seth' which literally translates to the banker of the world. Manik Chand then invited a number of Jain merchants who migrated to Murshidabad and settled in the twin towns of Azimganj and Jiaganj along with their families. The Nawabs and royal families of Murshidabad enjoyed some of the finest and most lavish platters. The royal Sheherwali families brought along with them their centuries-old vegetarian culinary legacy which got amalgamated with the modern gastronomic scenario of Kolkata.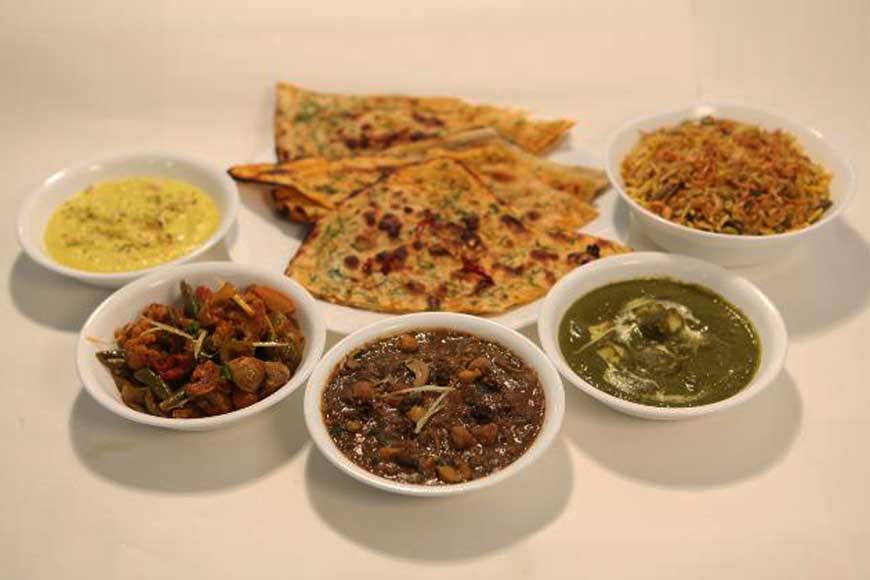 Some Sheherwali families still reside in Kolkata. Pradip Chopra, author of Sheherwali: Regal Vegetarian Cuisine of Murshidabad says: "Sheherwalis were affluent Jain families who migrated almost 300 years ago. They had access to the chef and the cook of the Royal Mughal Kitchen. They had come from Rajasthan and being Rajputs, they were very well off with their own kitchen tradition. While in Bengal, they came across Bengali vegetarian cuisine of Gaudiya Math in Nadia District. They had a lot of time and style and were very creative in their culinary thoughts and brought in a Nawabi influence to their original cuisine, like use of rose water, saffron and dry fruits. Since these people lived in Murshidabad and often went to the 'sheher' or town for business, they came to be known as Sheherwalis."

Since Sheherwalis came from Rajasthan, a land of extreme climate, the food they cooked had to last for a long time. The scarcity of water was compensated with the liberal use of milk and ghee. Lentils and beans replaced fresh vegetables and gram flour, corn and bajra were also used extensively. And the Nawabi influence of the royal kitchens used some of the most rare and opulent ingredients — saffron, rose water, herbs — to produce a fine dining experience.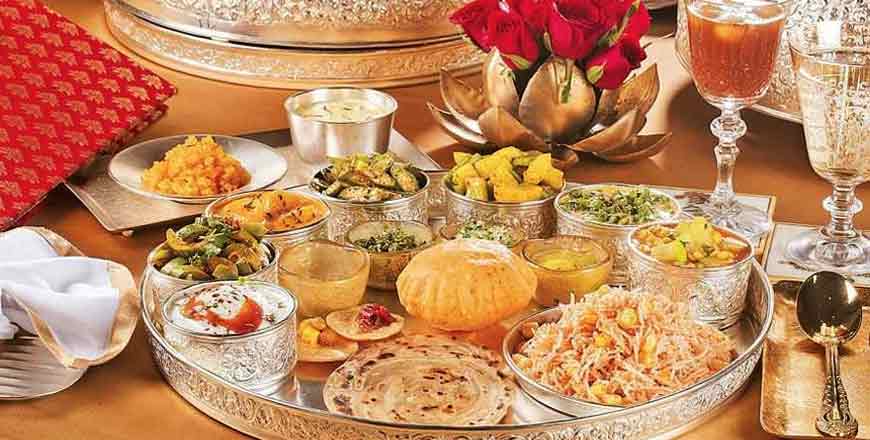 The Sheherwali menus are usually no-onion-no-garlic food, cooked with ample use of mamra khajoor, resham patti chillies, sharbati dana wheat etc. Some exotic dishes include kheera shimla mirch tarkari (a preparation of cucumber and capsicum vegetable), maheen boondi (fine sweetened gram flour pearls flavoured with rose water and Pampore saffron), khatte ki pakauri (gram flour fritters in tamarind water), parwal dabdaba (pointed gourd tossed with homemade dry spices), barbati dahi (long beans cooked in sour yoghurt gravy), bhutta khichdi (fresh corn kernels cooked with gobindo bhog rice using dollops of ghee) to name a few.
As Chopra adds: "My personal favourite is kacche aam ka kheer which is very popular dish and difficult to cook as one has to mix the sour mango with the kheer and make sure that the sweetness remains intact." Sheherwali cuisine is thus Bengal's best kept secret and hard to find in restaurants, but a cuisine that again reflects that Bengal is a land that has embraced all.
Image Courtesy : Secret Retreats