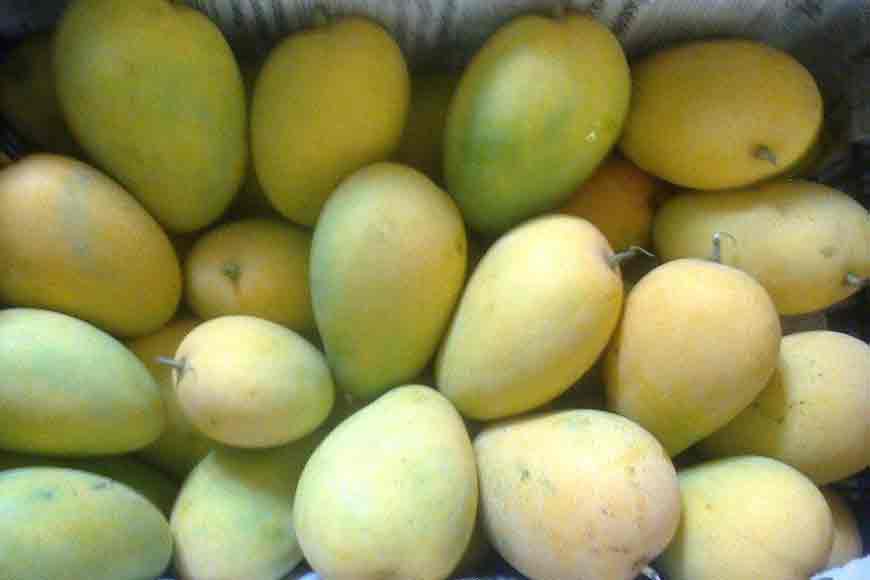 Last month, India was abuzz with a special Japanese mango, Taiyo No Tamago, being reared in Jabalpur requiring security guards and dogs to protect them. Though we kept discussing about this mango variety, that is considered to be the world's most costly mango, we hardly spoke of Kohitoor, another super costly and royal mango grown in the orchards of Murshidabad of Bengal.
Exclusively created for the Nawab of Bengal, Kohitoor happens to be one of India's most expensive mangoes going for a price tag of Rs 3000- 5000 for a piece. Murshidabad was once the capital of Bengal in the pre-British era and seat of the Nawabs of Bengal, its history, culture and cuisine carry the imprint of this heritage. Several rare and exotic mango varieties were specially created under the patronage of these nawabs. Among them Kohitoor was a star.
This mango is a cross between the now-extinct Kalopahar and another unrecorded variant, and is believed to have been created for Nawab Siraj-ud-Daulah in the 18th century by a horticulturalist named Hakim Ada Mohammadi. Mohammadi's sole job was to create new mango varieties for the nawabs. There were few who tasted Kohitoor mango outside as its cultivation and consumption were limited to royal households only. However, the rich merchant community of the Sheherwali Jains of Murshidabad who migrated from Marwar to Murshidabad in the 18th century became patrons of Kohitoor.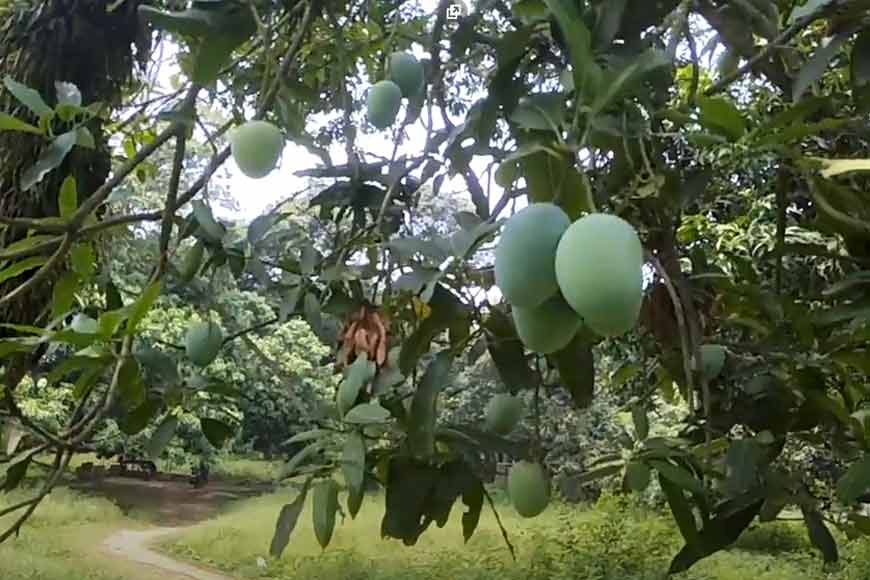 Kohitoor has a delicate nature, complex flavour and very low production. A handful of orchards still grow these mangoes. They are picked by hand and jute bags are hung from trees to make sure that the fruit does not get bruised while falling from the branches. It is stored in cotton while transporting and is believed to be so fragile that its flavour changes even during the journey from Murshidabad to Kolkata. Many legends abound the handling of a Kohitoor mango. Md Alam, a resident of Hariharpara, who looks after an orchard on patta, that produces Kohitoor, told GB over phone: "Since the times of Siraj-ud-daullah, my forefathers have been custodian of orchards that grew Kohitoor. Now the number of such orchards have largely diminished. My grandfather said this mango needs to be peeled carefully without applying too much pressure and we used to slice it with a wooden knife and not a metal knife because of its delicate texture." Alam says even the heat of the palms can ruin the mango and hence when stored, has to be constantly changed within the crate, flipping it from one side to another.

True to its origin, this mango still seems to be holding on to its Nawabi pedigree. Now the government has applied for its GI tag. The Sheherwali Jain community that traces its origins to Murshidabad, are trying hard to keep Kohitoor from disappearing into oblivion. Mangoes of Murshidabad started receiving royal patronage from the times of Emperor Akbar, who had a fascination for mangoes and encouraged its cultivation in different parts of his empire. However, the most favourable climate for growing these mangoes was Murshidabad and Malda.
Murshidabad still boasts of mangoes like Kohitoor, that can exclusively grow in the favourable climate of the place and nowhere else. Hence even though later on horticulturists tried to grow this mango elsewhere, they could not. Kohitoor is probably Bengal's best kept secret, as it melts in the mouth and deepens the mystery of the Nawabi charm.