His mountains spoke a thousand words, rose to the sound of lonely music, his landscapes were miniature formats of the original horizons, yet Bireswar Sen's work has hardly been re-evaluated in recent times. Maybe because this artist who lived in British India was too shy to come into the limelight, yet his works have left a mark in the world of international landscape miniature painting. Recently, as a tribute to the artist, a show was held at the National Gallery of Modern Art (NGMA) in Bengaluru showcasing 77 of his miniature watercolour landscapes, capturing the mystical Himalayas. Shiboprasad Sharma, an art enthusiast of Karnataka was present at the show and said how he "was mesmerised while analysing each of the miniatures. If you look closely at Sen's paintings, it just draws you to the original scene. They are so powerful, it seems you are really staring at the mighty Himalayas or Kashmir's Karakoram range right in front of you."
Sen was born in Kolkata in 1897 while it was the capital of British India. His father Rai Bahadur Saileswar Sen was a Professor of Literature at Calcutta University and his mother was Niharnalini Sen. He took up painting and drawing when young, but didn't pursue art formally. He went to Presidency College, Calcutta, where he received an MA in English literature in 1921. Though in his initials years of painting, the Bengal School of Art and Western modernism influenced him, he later developed a unique visual language of miniatures. He depicted grand landscapes, mostly featuring the mountains through paintings that measured smaller than postcards. In 1923, Sen became an English lecturer at Bihar National College in Patna. During his teaching stint, he continued with his paintings and came into contact with Abanindranath Tagore, Rabindranath Tagore, and Gaganendranath Tagore, the trio who were artists themselves and had their own styles of expression. He trained informally under modernist Nandalal Bose and Abanindranath, both of whom taught at the Indian Society of Oriental Art.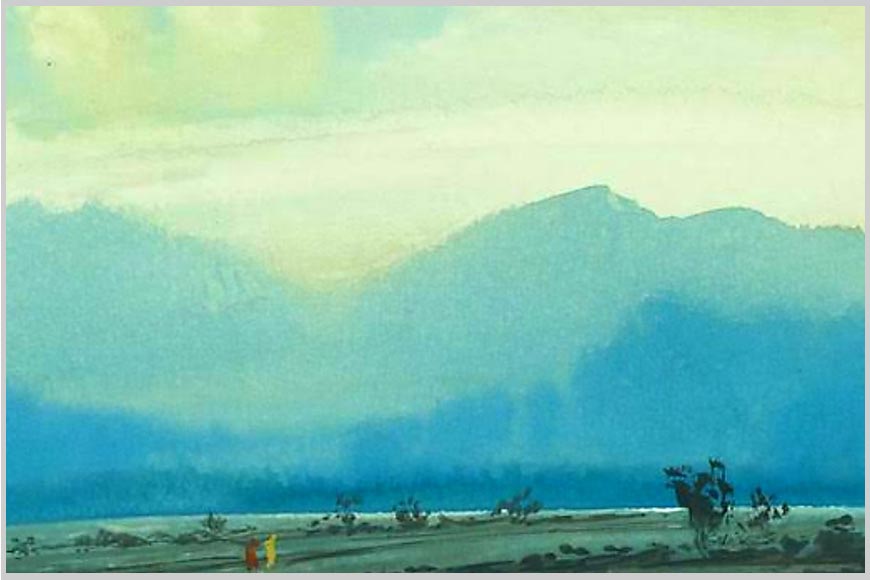 Sen's miniature watercolour paintings feature mountains, valleys, and forlorn landscapes. He was inspired by the Himalayas and visited them continually throughout his life. It was on one such trip in 1932 that he met the Russian artist Nicholas Roerich, who had settled in the Indian hill town of Naggar in Kullu, Himachal Pradesh. Their meeting and subsequent correspondence left a lasting impact on Sen, both artistically and spiritually. "Although he was inspired by Roerich, he never imitated Roerich's style," said noted art historian B.N. Goswamy. "The fountain of his ideas was different, his understanding of the life of another order. Even in sheer physical terms, Bireswar's work looked very different, small in scale as it was, and painted on paper in the wash technique," Goswamy added. B. N. Goswamy curated an exhibition of Sen's works, titled Heaven and Earth: Himalyas and the Art of Bireswar Sen, at the National Gallery of Modern Art, New Delhi in 2010. That's when people started noticing this artist of the British era who had brought in contemporary art forms much ahead of his times. Bireswar Sen never did believe in large-format painting. Rather he went within and created landscapes that revel in their vastness, even though their physical size is not larger than a postcard. Sen had created an artist's language that was unique only to him, both poetic and technically robust. Unlike the average landscape painter, Sen's works were like mindscapes, as he blended the beauty of nature with his imagination and memory, making them breathtaking pieces of contemporary art.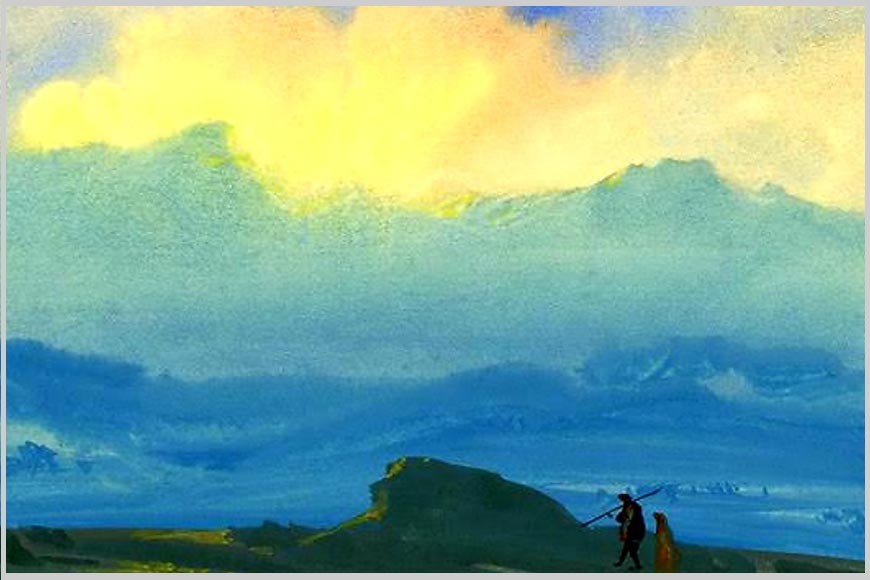 As Sharma mentions: "It is easy to understand his work, they are very simple amalgamations of line, colour and space. He experienced nature through his heart and soul and put that on paper. His paintings are very soulful reflecting the inner journey of a soul and not just nature as natural beauty. Staring at them makes you dream of those faraway places."
Sen died in Kolkata on 10 September 1974. After his death, Sen's popularity diminished and remained so until 2010, when the first posthumous retrospective was held at the National Gallery of Modern Art, New Delhi. In 2016, his works were displayed in a show curated by B.N. Goswamy at the Crow Museum of Asian Art, Dallas, Texas. Then, in November 2017, a second retrospective, Reflections: Man And Nature In The Paintings Of Bireswar Sen, comprising 80 works, was held at the National Gallery of Modern Art in New Delhi, which further helped his works reach a wider and new audience.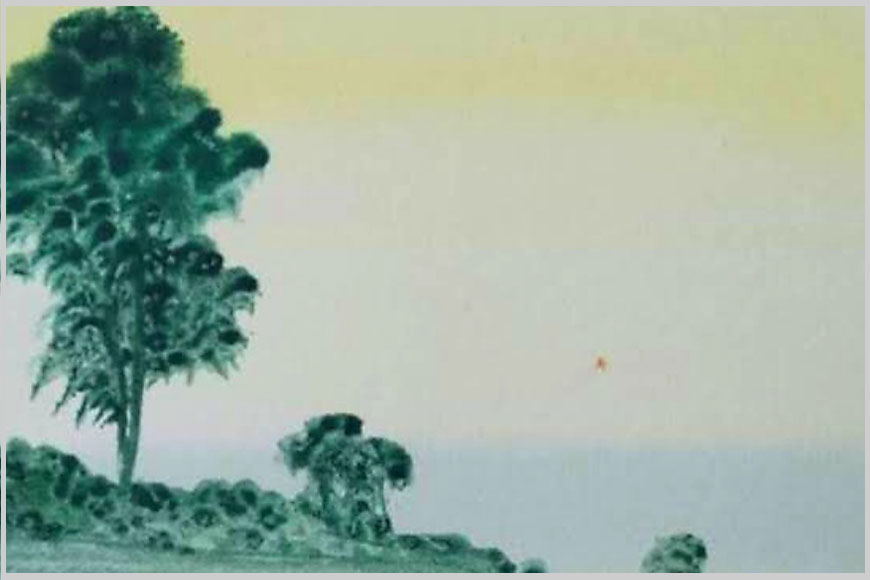 One of his ethereal paintings is that of a menacingly dark frame of mountain silhouettes to a furnace of crimsons where a tiny, helmeted figure and his band of men visit a lone saint defined by a nimbus. Sen calls it 'Warrior and the Saint.' Another captures the morning light playing on the hills. He named it 'Morning Mist.' 'Virgin Snow' depicts fluffy little clouds around and above some jagged mountain peaks. Another exquisite painting of his is the 'Bathers', where two tiny figures are in a pool being showered by a gentle waterfall.
What Sen visualized through his eyes and his soul are still lively in frames. Only that such a unique artist is hardly talked about!

Data Source:
'Bireswar Sen and Nicholas Roerich: A friendship to remember'
Prodigy from the past (DNA India)
"Master of the mountains" (Deccan Herald 20 March 2010).