Brilliant actor Pahari Sanyal had a commendable mastery over Hindustani classical music!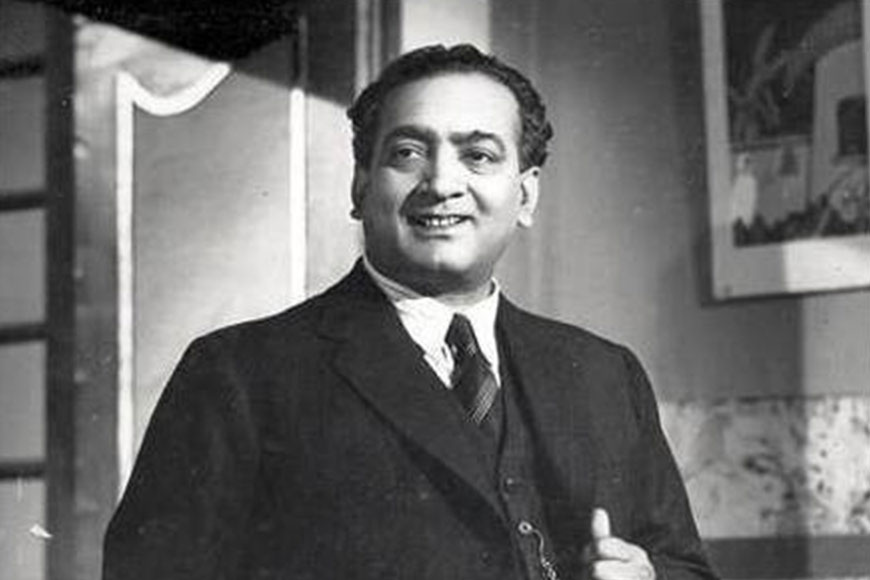 While Chhabi Biswas and Kamal Mitra reigned the golden era of Bengali celluloid with their personalities and deep baritones, Pahari Sanyal was a check and balance to their aura. He was subtle, he was muted, yet he left a mark at times as the dearest uncle, the dedicated elder brother or even as the dignified office boss. But what many of us do not know is that Pahari Sanyal was also a musician and a great singer.
Nagendra Sanyal was brought up in Darjeeling amidst the natural splendor of hills. Was it the reason why we find Sanyal in Satyajit Ray's Kanchenjungha so natural and almost made for the Hills? Sanyal was introduced to the world of music by his father, who was also a musician and was trained under various music teachers. A student of engineering in Benaras Hindu University, he quit his course midway and joined the reputed Marris College of Music in Lucknow also known as Bhatkande Music Institute Deemed University.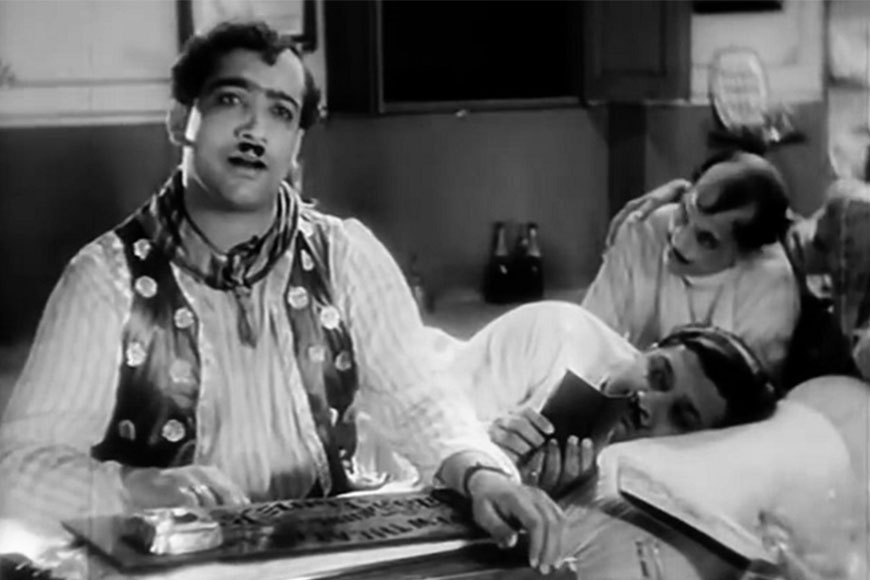 Pahari Sanyal in Devdas - Hindi version(1935)
Songwriter Atul Prasad Sen, based in Lucknow at that time was Pahari Sanyal's teacher. And he was one of his favourite students. During 1970s, Sanyal used to write regularly on Sen in the popular Bengali Magazine Desh. In 1932, he came to Calcutta and was introduced to filmmaker PC Barua. Then he met Debaki Bose and started working for New Theatres at a salary of Rs150. Pahari Sanyal made his first debut as a singer-actor in Meerabai(1933), a musical by Debaki Bose where he played the role of Chand Bhatta. He sang in many of his films. In the same year, Pankaj Mullick, an extraordinary music-director discovered the potential in him and used Sanyal to re-record all songs which were originally sung by SD Burman for Yahudi Ki Ladki, a production of New Theatres.

In 1940s, the trend of playback singing was slowly emerging. Pahari Sanyal had a very good command over Hindustani classical music and was the last representative of singing stars in the world of cinema. His duet with KL Saigal"Ja Naukri Dila De' in the film Karorpati and another duet with Kana Devi 'Mast Pawan Shake Hain' are still remembered. He also sang Who Kahen Aap Ki Do Chaah Inaam Mujhe in the film Milan which became very popular. Even Satyajit Ray wanted to bring the musician in him and made him sing 'Ke Dake Amare Sokal Byalar Surey.'Sanyal submitted himself to the song and was seen engrossed singing sitting in the balcony.
Sanyal could articulate his voice in a certain manner which made the delivery of the dialogue sound rhythmic, which was quite a rarity in actors in the pre-dubbing era. He could manipulate his voice so well that it brought in a unique dimension to his performance. This was because his voice had a lilting musical element in it.Even today, people remember Sanyal for his spectacular performances as Ishwar Chandra Vidyasagar, or for his performances in Rajat Jayanti, Shaap Mocha, Saheb Biwi Golam, but rarely do we acknowledge or remember the singer hidden behind this legendary actor.