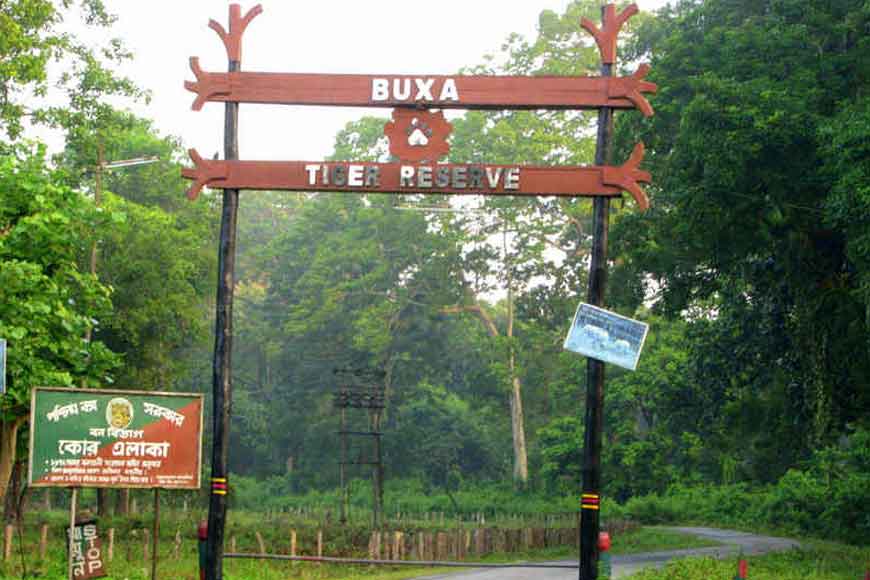 Nobody really seems to know where the name 'Buxa' comes from. Which is surprising, considering that long before there was a tiger reserve, there was a fort. This fort, said to be among the oldest in Eastern India, was captured by the British in 1865 on the invitation of the Cooch (or Koch) king under the Treaty of Sinchula, and upgraded from a bamboo structure to a stone structure.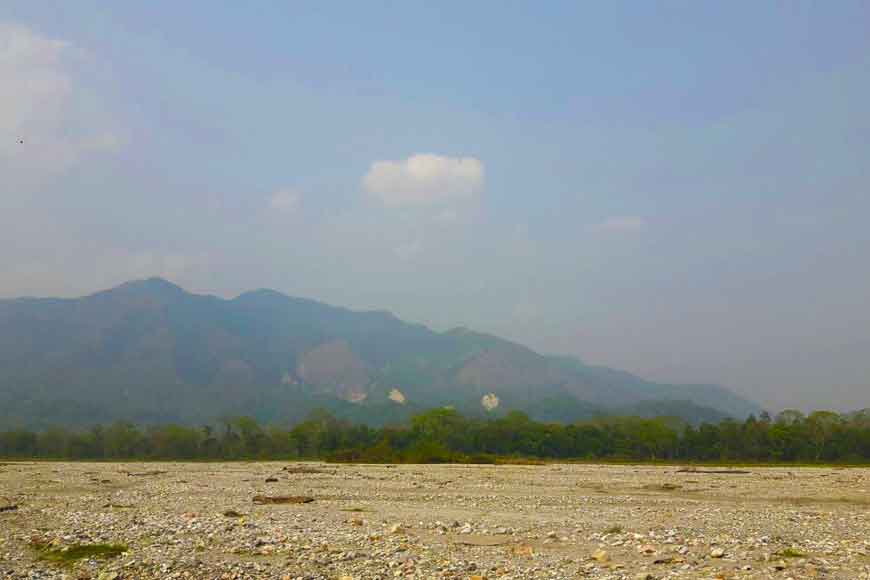 In the 1930s, it became a high-security prison and detention camp, and was often described as the most notorious and unreachable prison in India after Andaman's Cellular Jail. Among its 'star' inmates were freedom fighters from Anushilan Samiti and Yugantar, such as Krishnapada Chakraborty. Even post-Independence, in the 1950s, Buxa Fort played host to Communist revolutionaries and intellectuals such as the poet Subhash Mukhopadhyay.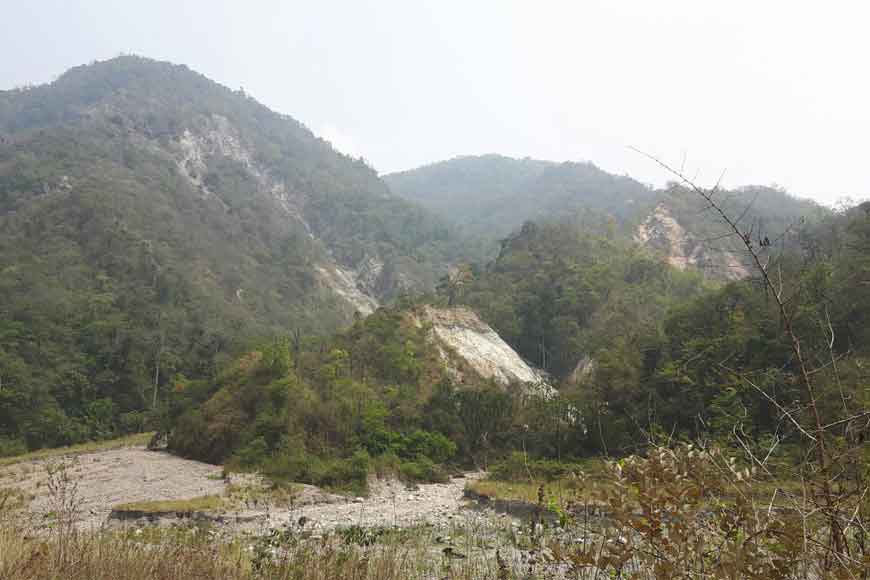 Happily, Buxa Fort is no longer 'unreachable'. In fact, it is very easily reachable via several routes, and the incredibly diverse ecosystem surrounding it makes it a highly attractive tourist destination. The fort itself is at an altitude of 867 metres (2,844 ft) within the Buxa Tiger Reserve, in West Bengal's Alipurduar district. The nearest town is also Alipurduar, a mere 30 km away. Historically, the king of Bhutan used the fort to protect the portion of the Silk Route which connected Tibet to India, which is how hundreds of Tibetan refugees used it as a camp following the violent Chinese occupation of Tibet in the late 1950s.
Buxa Tiger Reserve (BTR) covers an area of 760 sq km, and is home to at least 284 bird species, as well as 73 large mammal species such as the Bengal tiger, Asian elephant, gaur (Indian bison), Sambar deer, clouded leopard, Indian leopard, wild boar, and giant squirrel. Properly speaking, the tiger reserve is actually a national park, and was declared as such in 1997.

The park's northern boundary runs along the international border with Bhutan, which brings it in close proximity to Bhutan's Phibsoo Wildlife Sanctuary, and National Highway 31 C more or less runs along its southern boundary. To the east of the reserve lies Assam's Manas National Park, making BTR an international corridor for Asian elephant migration between India and Bhutan. To the south-west, the Chilapata forests form an elephant corridor to Jaldapara Wildlife Sanctuary.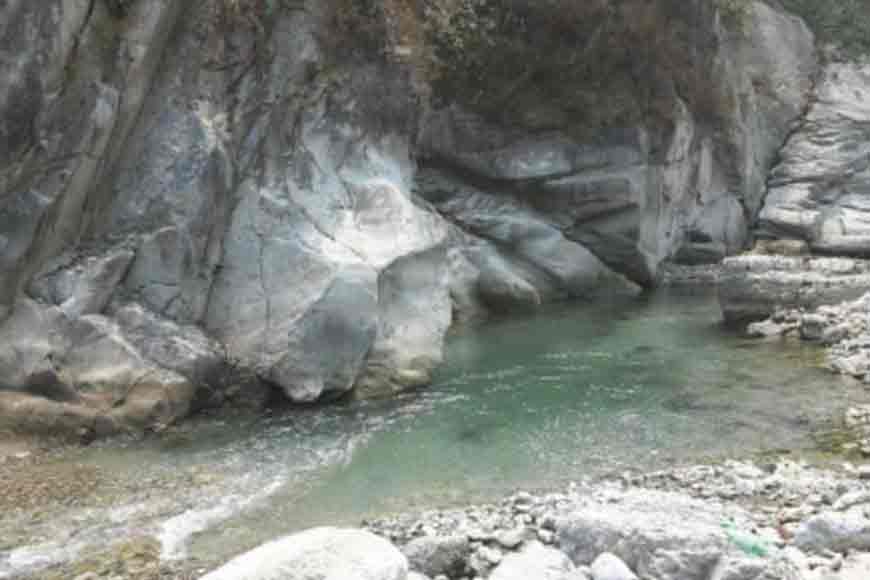 Apart from leopards, tigers, deer, and elephants, Buxa also houses numerous species of fish, reptiles and amphibians. In 2018, golden and spotted Asiatic golden cats were recorded in the reserve for the first time. But even if you can't spot all the resident wildlife, including some rare and endangered species of birds, mammals, and reptiles, the sheer physical beauty and greenery of Buxa make it worth a visit, not to mention the eight forest types that it encompasses. For a botany enthusiast, these forests are sheer paradise.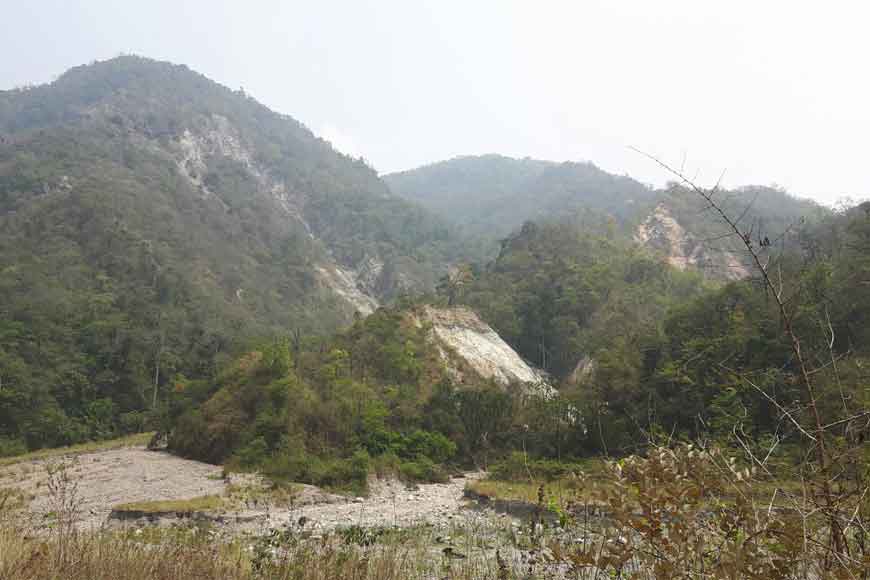 Another attraction is the Rajabhatkhawa Vulture Breeding Centre for the conservation of endangered Indian vultures, only the second such centre in India. In fact, Rajabhatkhawa is the main entry point to the park. Once inside, you can drive along the picturesque route to the settlement of Jayanti, by the beautiful Jayanti river. In fact, Buxa offers a plethora of very popular treks and jungle safaris, most of which can be booked at, or begin from, Jayanti.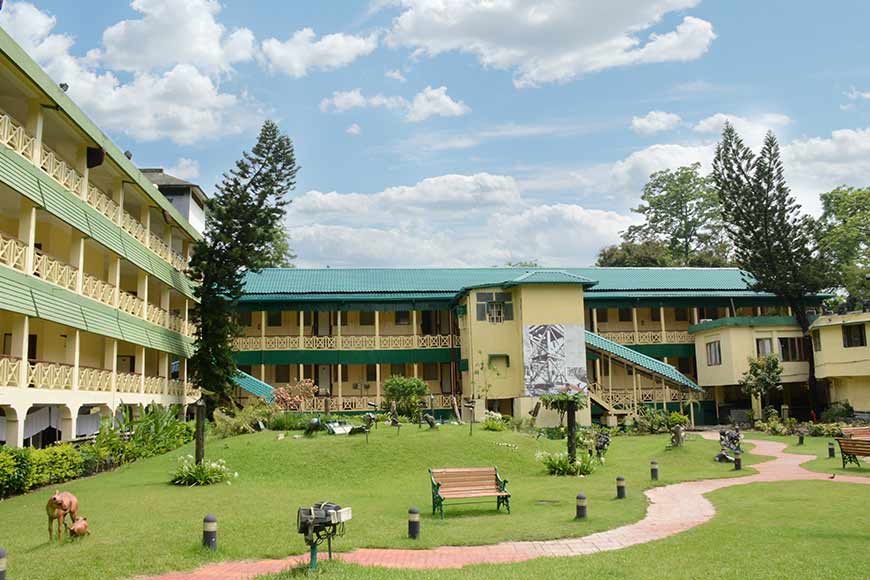 Accommodation is varied, but the Aranya Tourism Property (earlier Jaldapara Tourist Lodge) provides an excellent base from where you can take in all the surrounding attractions, including Chilapata forest. Located just about an hour's drive from Buxa (approximately 50 km), the splendid property offers plentiful accommodation at extremely reasonable rates.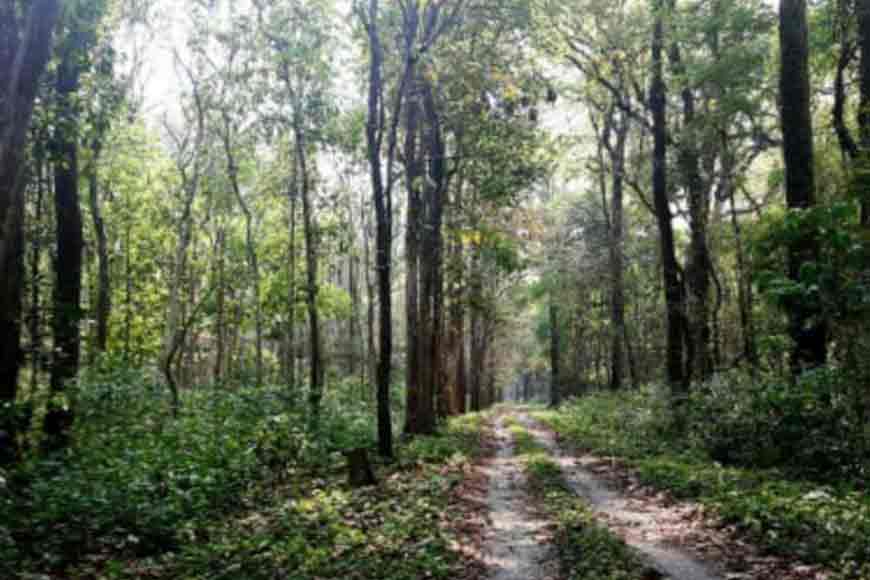 Most tourists visiting Buxa gain access either through New Jalpaiguri (NJP) or Alipurduar railway stations. The distance from NJP to Rajabhatkhawa is about 160 km, roughly a four-hour drive. Alipurduar is much closer, and the station is just 10 km from Rajabhatkhawa checkpost. A three-hour drive from NJP takes you to Jaldapara, while the drive from Alipurduar to Jaldapara takes just about an hour. If you wish to drive all the way from Kolkata, or take a bus, the distance is approximately 61o km. Or you could fly to Bagdogra airport and drive to Jaldapara, which will take you about three hours.
For complete information about Buxa and tourist lodge bookings, kindly contact:
West Bengal Tourism Development Corporation Ltd
DG Block, Sector-II, Salt Lake
Kolkata 700091
Phone: (033) 2358 5189, Fax: 2359 8292
Website: https://www.wbtdcl.com/
Email: visitwestbengal@yahoo.co.in, mdwbtdc@gmail.com, dgmrwbtdc@gmail.com