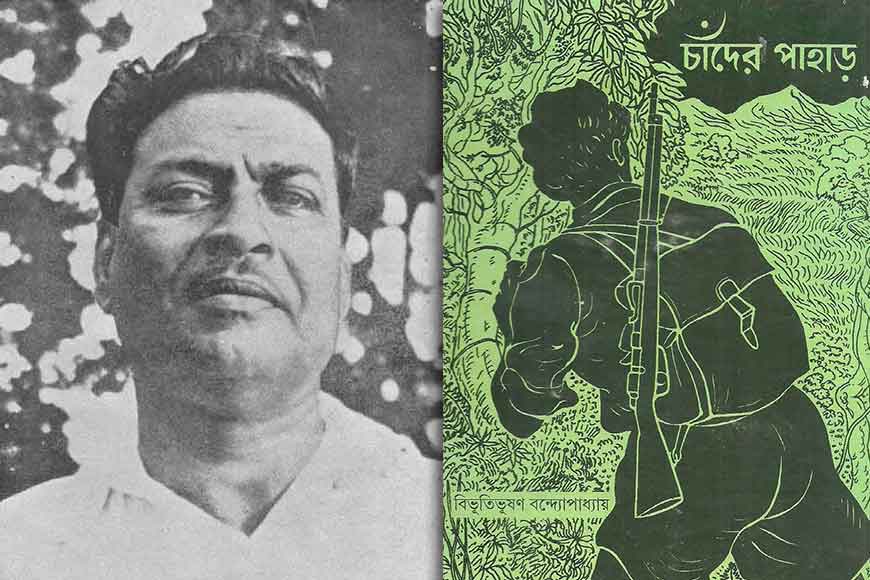 Was there really a Portuguese traveller named Diego Alvarez as depicted in Bibhutibhushan Bandopadhyay's "Chander Pahar"? Well, this Portuguese explorer who was also thought to be a gold and diamond prospector and befriended protagonist Shankar, was in reality, afictional character. The way Bandopadhyay ropes the two men and sets them on to explore the deepest reaches of Richters veld for the Mountain of the Moon or Chander Pahar, will beat any Hollywood adventure thriller.

One day in the African jungle Shankar who was on job, rescued Alvarez and nursed him back to life. His arrival is the turning point in Shankar's life. While recuperating, Alvarez narrated his earlier exploits in Africa with his friend Jim Carter. Lured by a priceless, uncut yellow diamond gifted by the Chief of a Kaafi village, Alvarez and Carter had resolved to find the cave of these yellow diamonds, located on the Mountain of the Moon- Chander Pahar- believed to be guarded by the mythical monster, the Bunyip.The explorers set off, much against the villagers' advice, braved the dense jungle and hostile environment but met with disaster- for Carter was gruesomely killed, supposedly by the Bunyip.
Shankar is highly inspired by Alvarez's exploits,resigns from his job and accompanies Alvarez as they decide to venture out once more and find the mines. They meet with innumerable hardships, a raging volcano, unknown to the outside world. Eventually, they get lost in the forests, where Alvarez suffers death at the hands of the mysterious monster, while Shankar continues on his trail and reaches his destination.
But Diego Alvarez was the most important part of Shankar's life as he went on to inspire him and generations of children who read Chander Pahar, or even saw the movie where the character was portrayed by African actor, Gerard Rudolf.