Daruchitra – a long-forgotten wood engraving technique that was once staple to the Bengali culture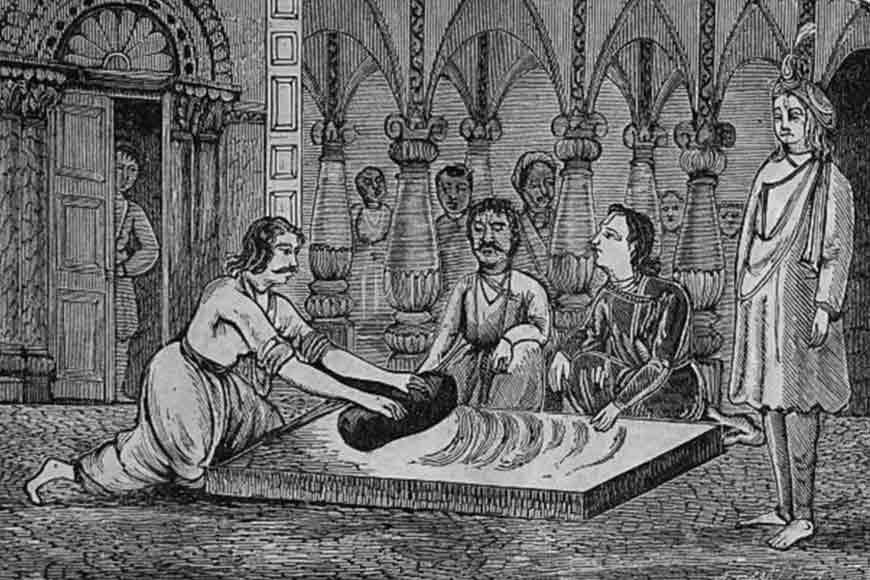 Tracing Bengal's ancient and rich heritage of woodworks
Daruchitra aka woodwork is the art of wood engraving. It is an ancient craft, used for decorating door frames, pillars, windows, palanquins, boat prows, toys and dolls. The designs are carved out and the plain surfaces are then painted. Door frames and pillars are painted with creepers, palanquins with flowers, creepers and geometric patterns, and boats with the swastika, the moon, stars, birds and fish. Bengal has an ancient and rich heritage of woodworks. Throughout the Indian subcontinent, wood carvers have been creating exquisite objects and sculptures since days of yore. The earliest specimens of woodwork found in Bengal from the 3rd century BC are wooden combs and pillars of Gangaridi that depict beautifully carved figures of dancers, men and women of the time, a mother figure, peacocks, elephants, a lotus pond (Padmavan), etc.
However, the durability of wooden figurines or woodwork is less than that of rock statues hence much of woodworks have been lost due to natural calamities, poor maintenance and political upheavals. As a result, the representative specimens of woodworks from the Pala dynasty (from the 8th century until the end of the 11th century) and the Sena Dynasty (11th and 12th centuries) are far less than the vast number of sculptures retrieved from those periods.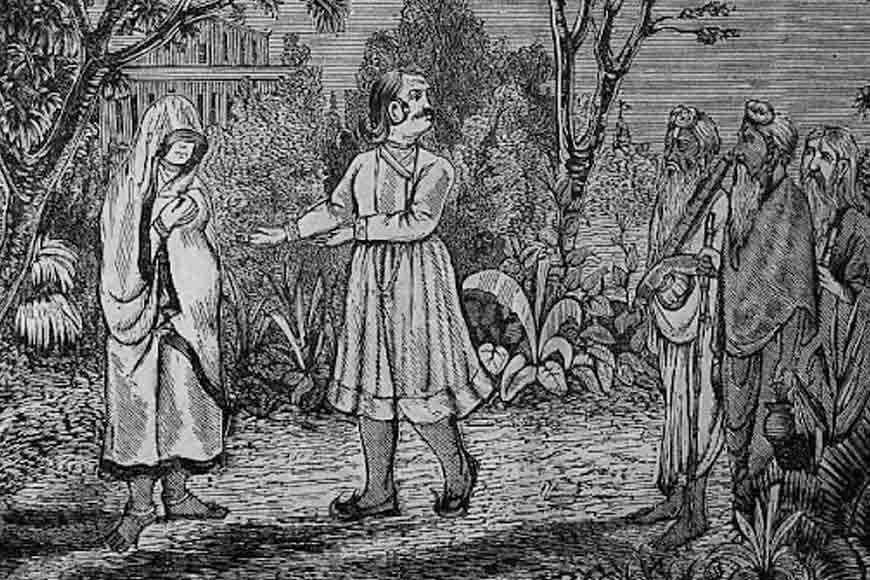 So far four wooden sculptures of deities from the Pala era have been found. The first one is a 9th century wooden sculpture of Tārā, a meditation deity revered by practitioners of the Vajrayana Buddhism, the second one is that of Mañjuśrī, a bodhisattva associated with prajñā (wisdom) in Mahāyāna Buddhism. The third one is the sculpture of Surasundari (divine nymph) engraved on wood, found while a pond was being excavated in the village of Kazikasba (Bangladesh). The betel-leaf-faced Surasundari, standing with a parrot in her hands, has large eyes, sharp nose and smiling lips. She, through a masterly treatment, was given heavenly beauty. Scholars place the wooden image of Tirthankara, found from Faridpur and now preserved in the Ashutosh Museum, Kolkata, to the 10th-11th century.
The door-frame engraved with Vishnu in meditative posture and found from Sonarang under Tongibari Upazilla of Munshiganj district is an important specimen of Bengal woodworks. Much of its elegance was lost for having been immersed in water for a long time. The image of Lokanath Avalokiteshwar (a bodhisattva who embodies the compassion of all Buddhas), also discovered at Tongibari, is another memento of woodwork worth mentioning.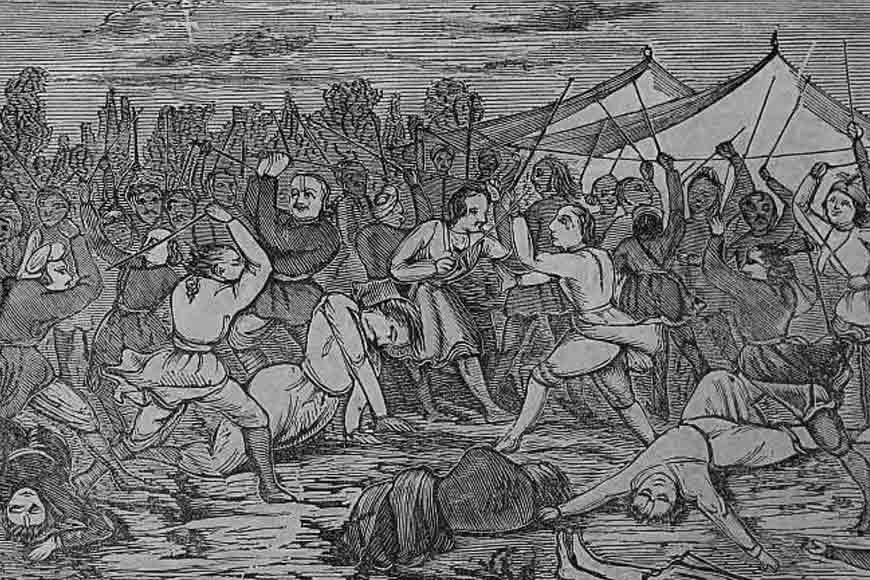 Dinesh Chandra Sen in his book, 'Brihat Banga,' has mentioned about the decorated woodworks in a temple (c 14th century) of Satkhira district (Khulna division, Bangladesh). Decorated woodworks have also been found from Malda district and scholars place them to 16th century. These engravings were not restricted to temples or large mansions or palaces alone. The artisans designed and carved divergent beautiful motifs and designs on everyday items like doors, windows, pillars, joists, rafters, chests, beds, divans, low seats, cases of musical instruments, palanquins, chariots, boats and dolls. Lotus was mostly engraved on doors, beds, chests, boats and low seats; flowery creepers and geometric patterns on door frames, pillars, bed posts and palanquins; and peacocks and parrots on cases of musical instruments and boats. Motifs of local deities, different trades and traders (like the powerful sea merchant Chand Sadagar'sSapta-dinga) were widely engraved during this period.
Images of popular gods and goddesses like Radha-Krishna, Bal Gopal playing pranks with the cowherd-girls, Krishna tending cowherd, Sri Chaitanya Mahaprabhu and his disciples Gaur-Netai, Goddess Durga etc. were very popular subjects and were often chiselled on walls and pillars and panes of ordinary houses. Besides these, symbolic delineations of pairs of birds, peacocks, tigers, lions, elephants, horses, trees, mangal-ghatas, snakes, lotuses in bloom etc. were also quite common.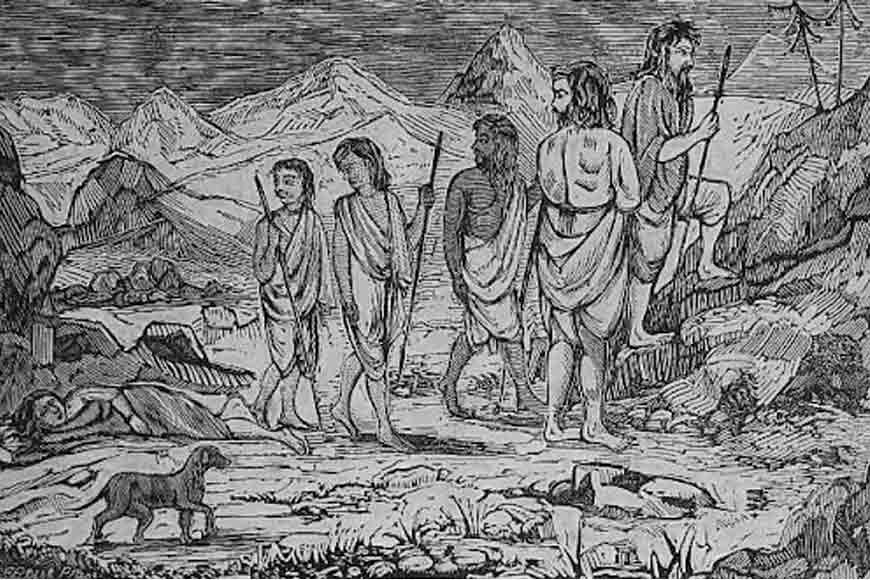 Traces of such magnificent craftsmanship are visible to this day in many of the rural age-old decrepit mud houses which are on the brink of decay. There have been some valuable research attempts at developing an in-depth understanding of fast disappearing woodwork from historic façades and from wooden pillars of mud houses which are crumbling due to lack of maintenance.
Recently one such instance was discovered on the railing of the upper floor of an abandoned two-storey mud house in Alugram of Murshidabad district. A solid pair of pillars support the staircase that leads to the first floor of the house. A pair of lotuses are carved at the same level, at an equal distance on the pillars symbolically, suggestive of a higher plane above the quagmire that one can reach through the stairs. The chiseling was done by some unknown, faceless rural carpenter more than a century ago. The motif bears a striking resemblance with the lotus design prevalent in the Pala and Sena era.

The Palas were patrons of Buddhism and various mahaviharas, stupas, chaityas, temples and forts were constructed during the regime. In Buddhist symbolism, the lotus represents purity of the body, speech and mind, as if floating above the murky waters of material attachment and physical desire. According to legend, Gautam Buddha's first steps made lotus flowers appear everywhere he stepped. The 'Blue Lotus' symbolizes the victory of spirit over that of intelligence, knowledge and wisdom, 'White lotus' is the symbol of Bodhi being awakened, ascent towards mental purity and spiritual perfection. It also implies a state of spiritual maturity connect to pacification of one's nature and the 'Pink lotus' is considered as Buddha's true lotus and the supreme of all. The lotus was therefore called Vishwapadma or Jagaddal.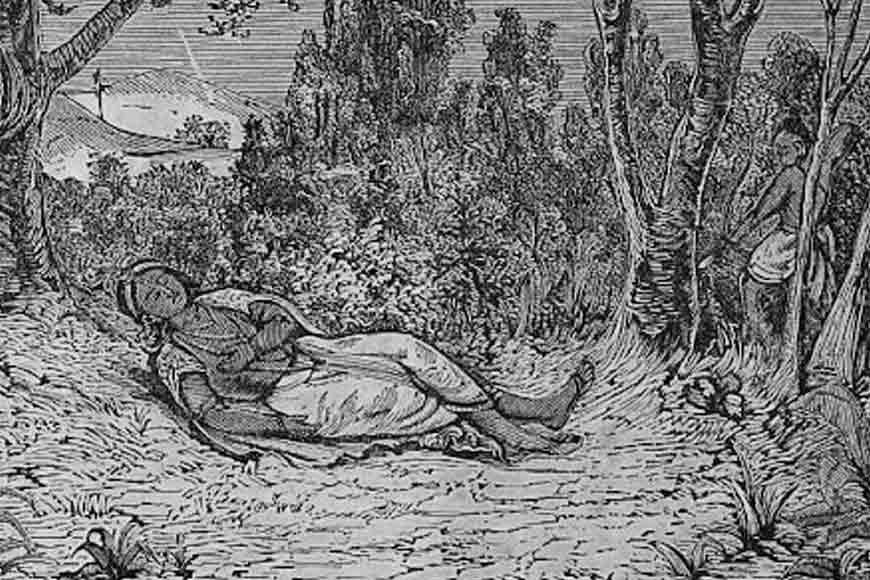 Those ancient sculptors had sculpted the lotus seats for Aryatara (Tara is a peaceful meditational deity, an 'ishtadevata', a Devi or "bodhisattva appearance. Tara a feminine counter part of bodhisattva or"Buddha-to-be") and Lokanath (Lokanath is a synonym for the Buddha according to the 2nd century Mahāprajñāpāramitāśāstra) thousands of years ago, remain anonymous, shrouded in a vail of mystery. The psyche of those 'illiterate' rural craftsmen 'Sutradhar' who created such amazing works of art remained unexplored and now we have inherited this rich legacy that takes us back to our roots.

A civilization, as we know, is a place defined by its culture, its characteristics, its social structure and has contributed tremendously to other civilizations. The craftsmen are an integral part of the civilization that we have neglected for long but the legacy we have inherited cannot be erased from the annals of history.
Image courtesy : https://www.oldindianarts.in