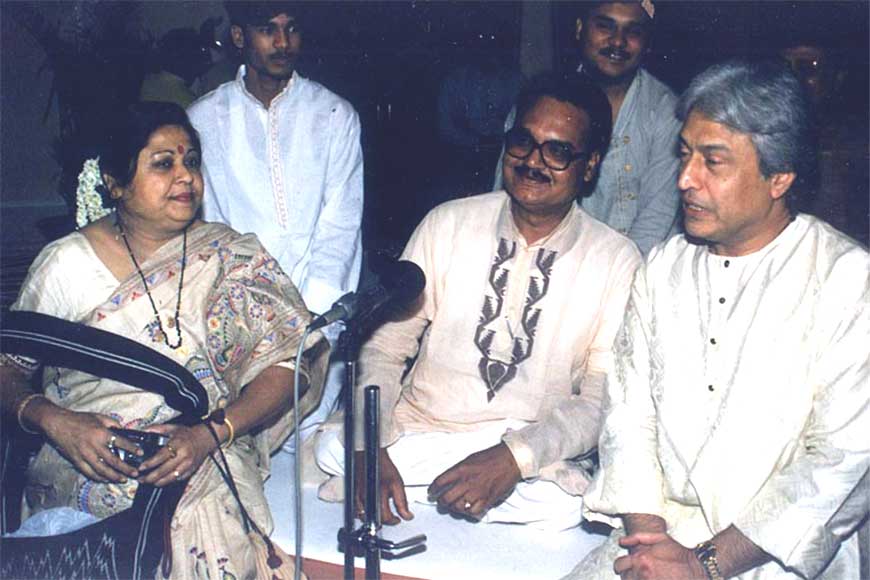 Rabindrasangeet has a universal appeal and is not an exclusive domain for Bengalis. Tagore's compositions have reached all corners of the world and have been widely accepted as a specific genre of world music. People have been attracted to his music despite their inability to comprehend the language. His compositions are rich in both bhava and sur which enable the transmission of experience, thoughts and emotions from the composer to the musician and from the musician to the listener and language in this case is no barrier to enjoying Rabindrasangeet. A large number of non-Bengali music lovers have been attracted to his genre of music and renowned singers have performed his songs with great elan.
Tagore himself was never finicky about minute details like pronunciation and diction. Instead, he always encouraged singing. A large number of well-known singers from South India have performed his songs. Once in a classical music conference in Delhi, Mohan Singh rendered Rabindranath's Dhrupad songs. The audience did not understand the language of the songs but felt a strange tug in their inner core and reacted with a standing ovation after Singh completed his session.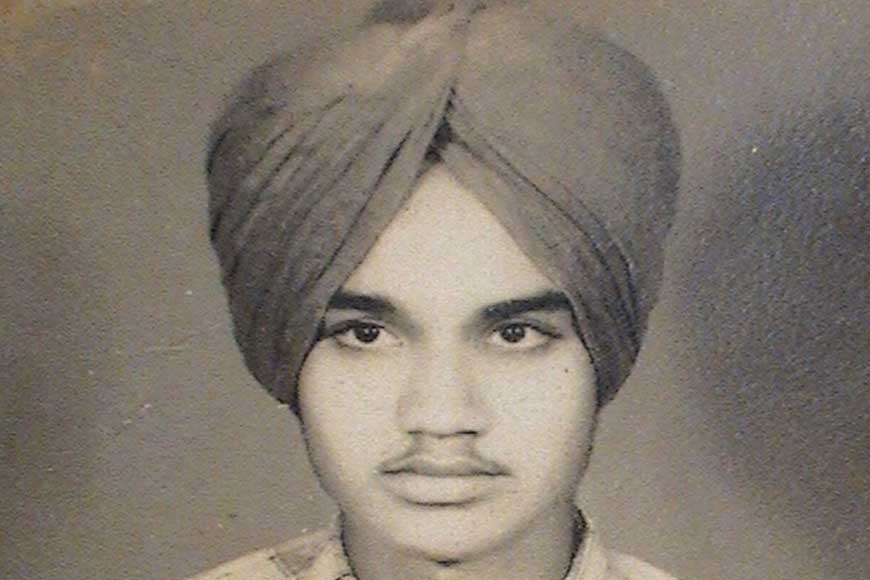 Mohan Singh in his early days
He had set up a field centre at Delhi. There are many non-Bengalis who regularly play Rabindrasangeet numbers in their cars while commuting. None of them know Bengali as a language. Mohan Singh has been singing in his inimitable style interpreting the way how Rabindrasangeet should be performed. The way 'Bhava' is loosely used is wrong. Singh believes the actual 'bhava' comes naturally when the singer gets immersed in the sur and taal (beat) while performing. The rest follows naturally. He compares this to a theatre performance. If an actor forgets his lines during performance, he will not be able to display his acting skills. Similarly, a singer will enjoy performing and his best will come out only when he will be able to get into the very soul of the music and perform effortlessly.
Mohan Singh has been honoured with many awards for taking Rabindrasangeet to newer heights across the world. He has been the recipient of the President of India's 'Role Model Award.' Delhi government conferred on him the Punjabi Akademi Award. He also received the West Bengal State Akademi Award and the most prestigious national award, the Sangeet Natak Akademi Award for his contribution to Rabindrasangeet.
Singh believes whatever he has achieved is because of the love he has received from people, his listeners. His life-long dedicated musical journey has led him to beat all impediments and he continues his voyage. Mohan Singh acts as a bridge who makes us laugh and cry with his soulful renditions while he gently leads us to the vast sphere of Rabindrasangeet.
Transcribed from an original interview of Mohan Singh Khangura taken by Arpita Chatterjee