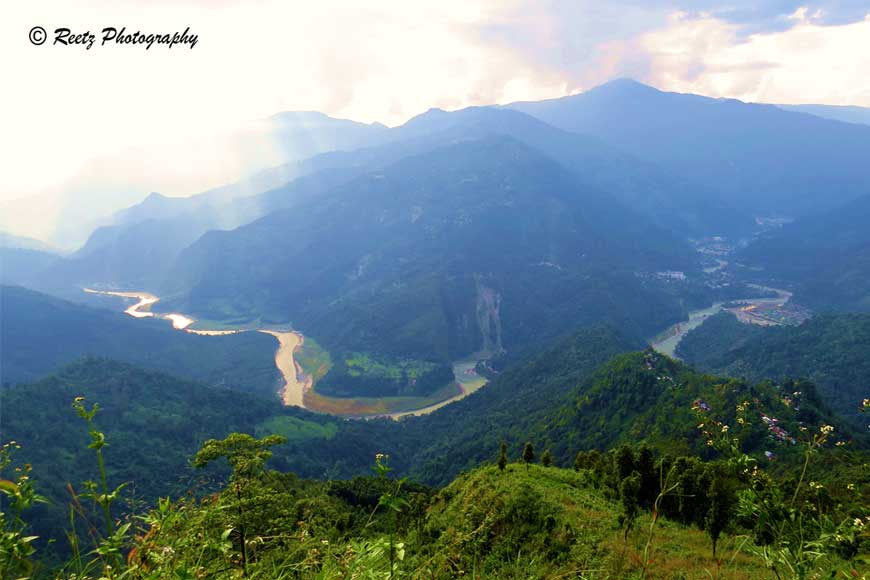 Devrali Dara is a scenic viewpoint in North Bengal, bordering another Himalayan town of Sikkim. In Nepali language, 'Devrali' means a sacred mountain top and 'Dara' denotes a summit with good view. Eventually, this vantage point got its name because of the bird's eye view of Teesta River Valley at Melli (in Sikkim) at the backdrop of the Himalayas. There is also a temple at the top, dedicated to Goddess Shakti.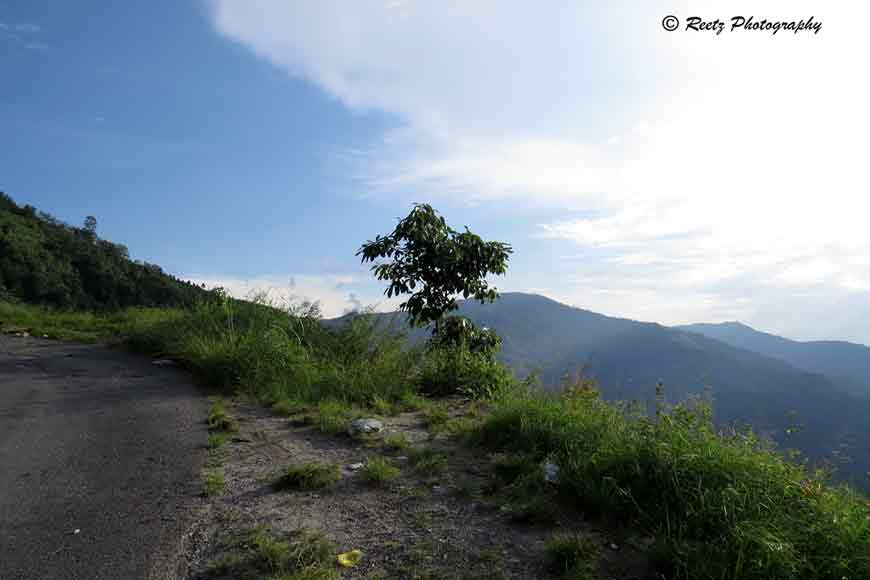 Scenic road from Kalimpong to Devrali Dara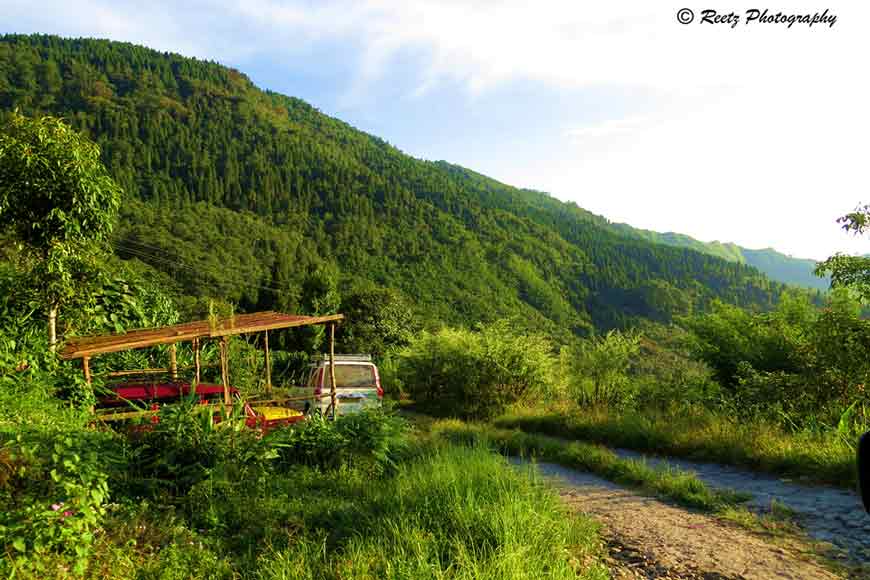 Trek to Devrali Dara from Ramdhura
Over the last few years, Devrali Dara is slowly evolving as a desired destination of the East Himalayan belt. Not very far from Kalimpong, it can be easily reached by car in 40 minutes via Bhalu Marg or explorers may also try a light trek.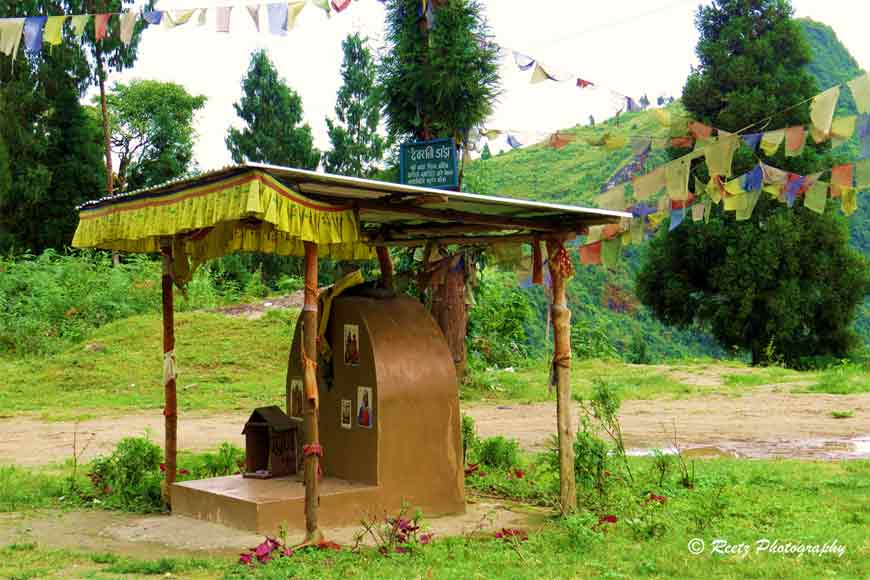 Devrali Dara viewpoint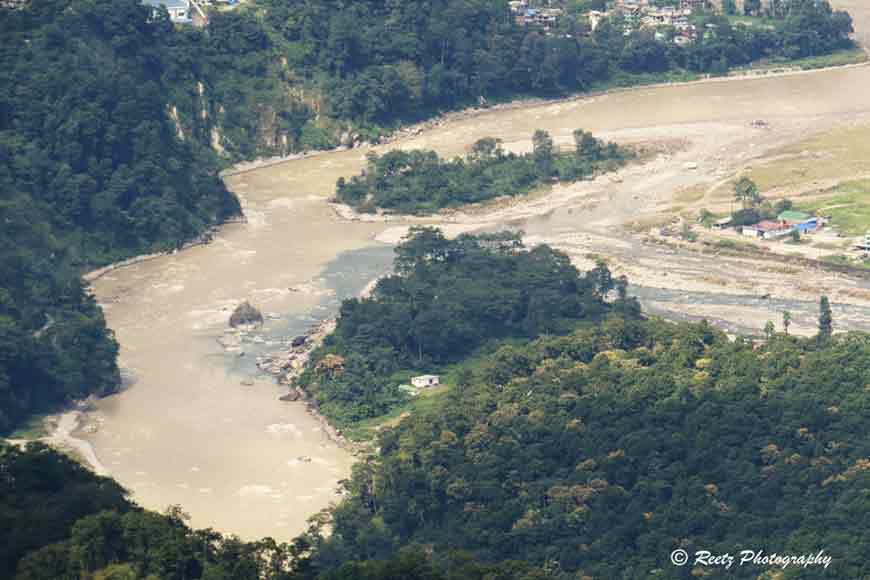 Teesta river valley at Melli as viewed from Devrali Dara viewpoint
It was an autumn afternoon. We preferred to take a road trip from Kalimpong till Ramdhura and then went on a gypsy expedition to Devrali Dara viewpoint. The road was not only charming but also serene – canopied with alpine foliage on left and accompanied by Teesta on our right. Our stay was booked at a belvedere style Nepali homestay. Rejuvenating with a cup of green tea, we embarked on our adventure around 3 o'clock. The tweeting of Himalayan birds, white mist, whistling cedars and a lonely road made our day. What a dreamy sequence of things!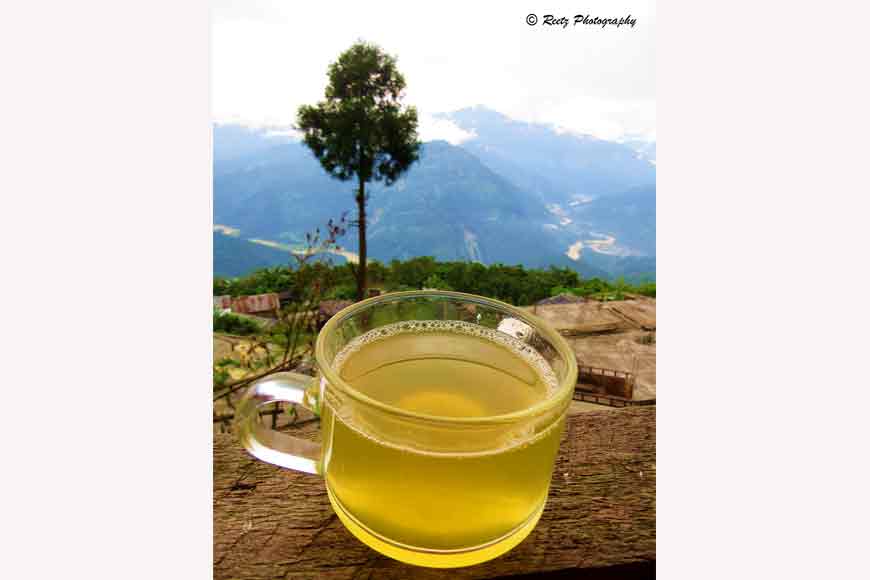 Refreshing green tea overlooking Teesta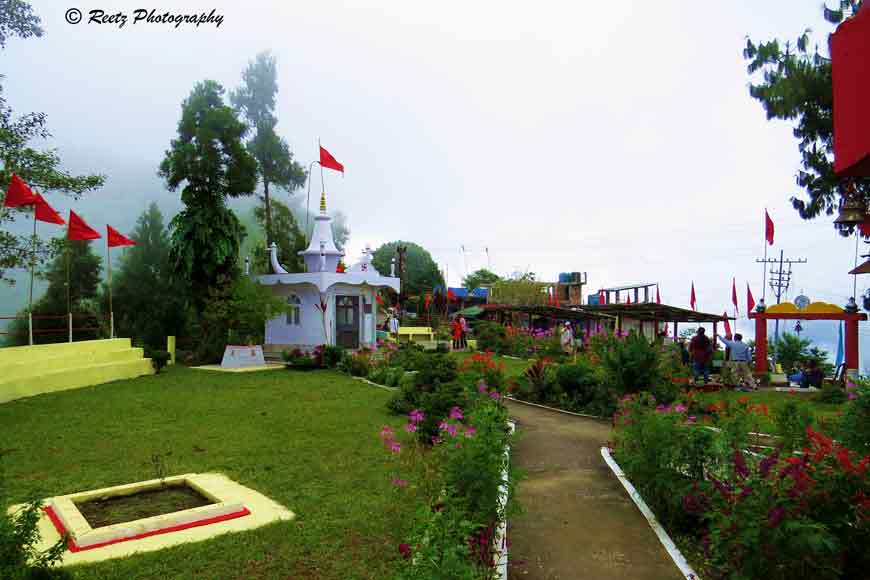 Hike to Singha Bahini dham at Devrali Dara
By 4 o' clock we reached the viewpoint, enroute stopping innumerable times for photo shoots. Being cloudy, snow peaks could not be sighted. But the meandering view of Teesta against the blue mountains was more than enough to soothe our tired eyes. The temple seemed to be newly renovated. It was enshrined as 'Singha Bahini Dham,' well decorated with a flower garden with a ghee lamp burning in front of the shrine. There were separate stupas for Lord Shiva and Ganesha alongside the main deity. Photography was restricted inside the complex.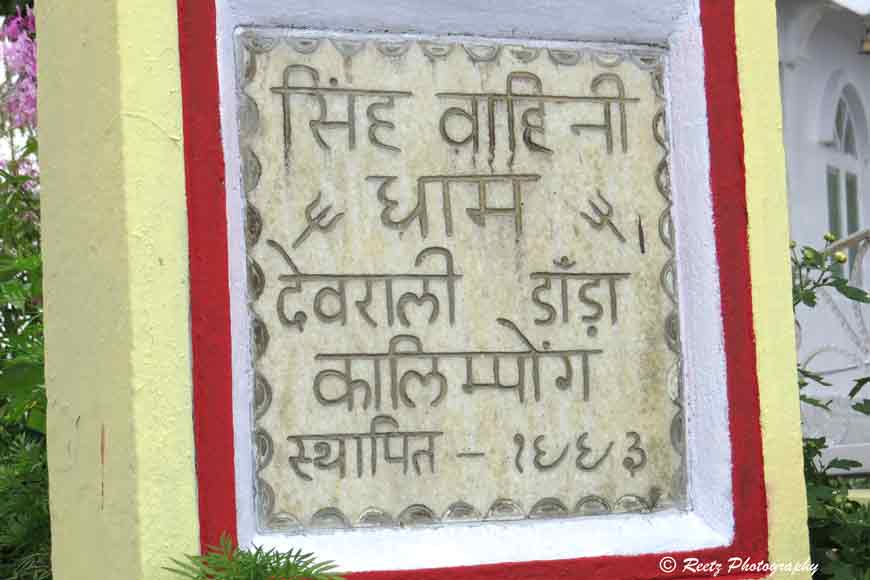 Enshrined plaque at the temple entrance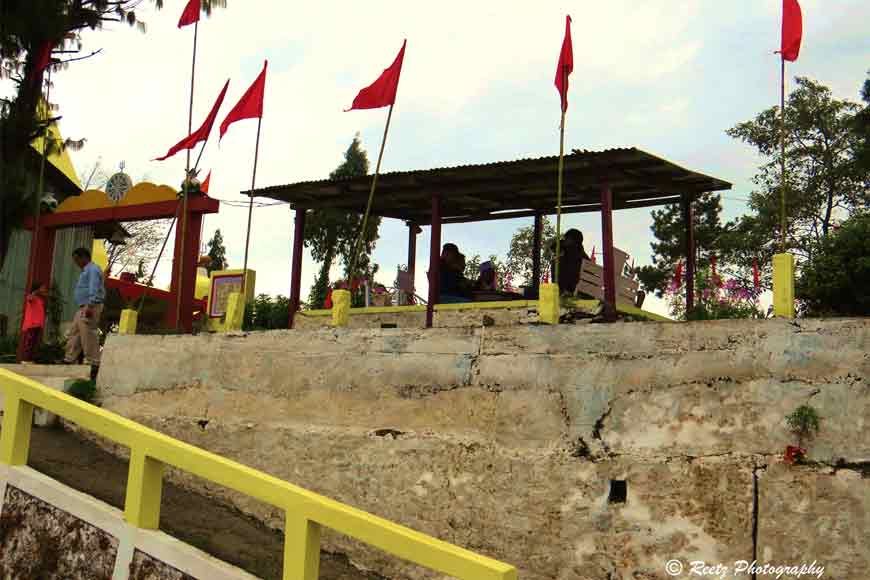 Final steps to the temple
Right at five, a Nepali priest came, unlocked the temple gate and offered evening prayers to all the deities in quite an unconventional style. It was indeed a divine experience.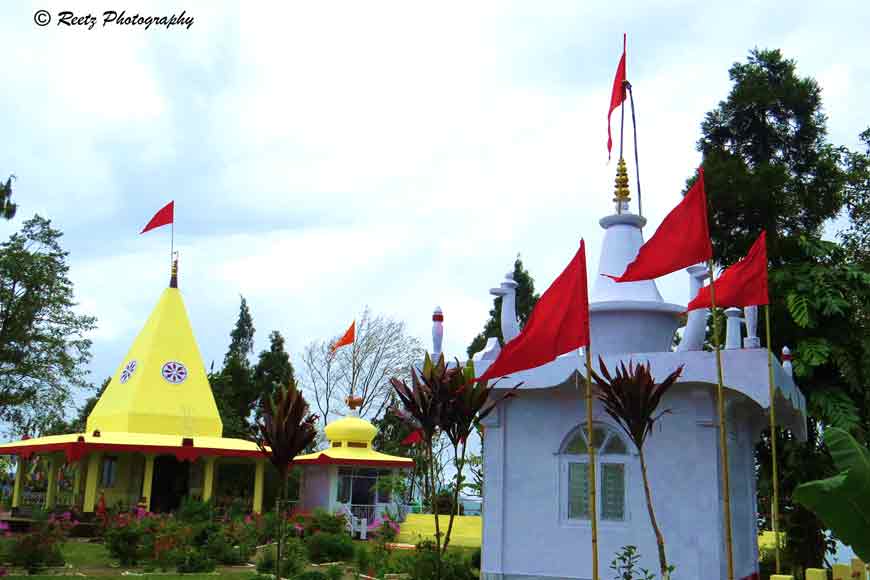 Inside temple complex
How to Reach:
A short hike from Ramdhura gives the best experience of Devrali Dara. You may also go by car from Kalimpong.
Where to Stay:
There are no tourist lodges at Devrali Dara. A handful of homestays are there in Ramdhura, around 1.5 kilometers away. Quality of stay is very poor. It is best to cover in a half day sightseeing trip from Darjeeling or Kalimpong.
What to See Around:
Himali Dara, Jalsa Bungalow, Mahadev Dham, Hanuman Tok
Best Time of Visit:
October to April
Weather Conditions:
No snowfalls experienced at Devrali Dara, however heavy woollens are needed during December and January months. Monsoons must be avoided.