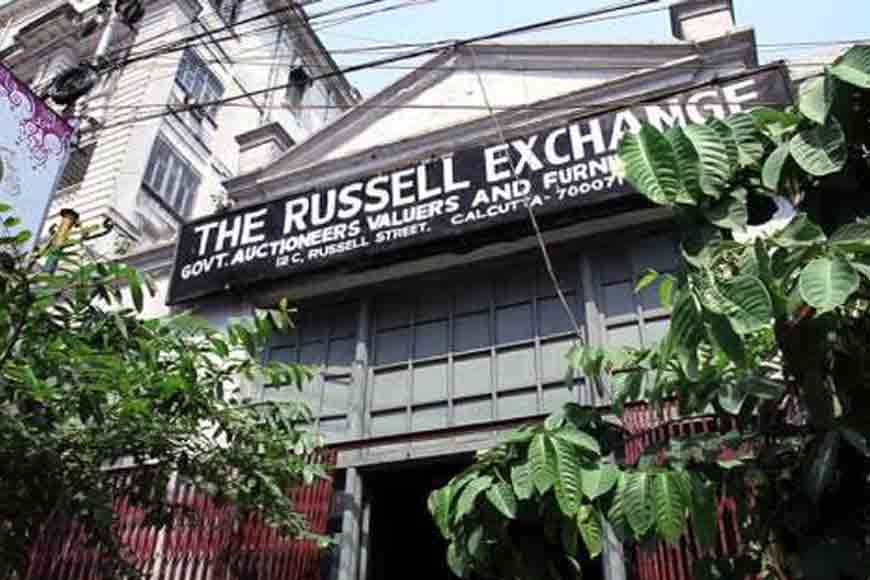 Film buffs and old timers out there! Do you remember the famous scene from Hitchcock's movie, North by Northwest (1959) in which Roger Thornhill (Cary Grant), an advertising executive mistaken for a foreign spy, embarks on a journey to clear his name? Thornhill encounters his nemesis in a confrontation at an auction of antique furniture. Or take the hilarious "single white female" classic film First Wives Club (1996) starring Bette Midler, Goldie Hawn, and Diane Keaton. Three friends reunite after the death of a fellow college friend, only to find that their husbands have left them for younger women. Sarah Jessica Parker plays one such husband-stealer and social climber who tries to buy her way into New York high society at an auction house Christie's sale!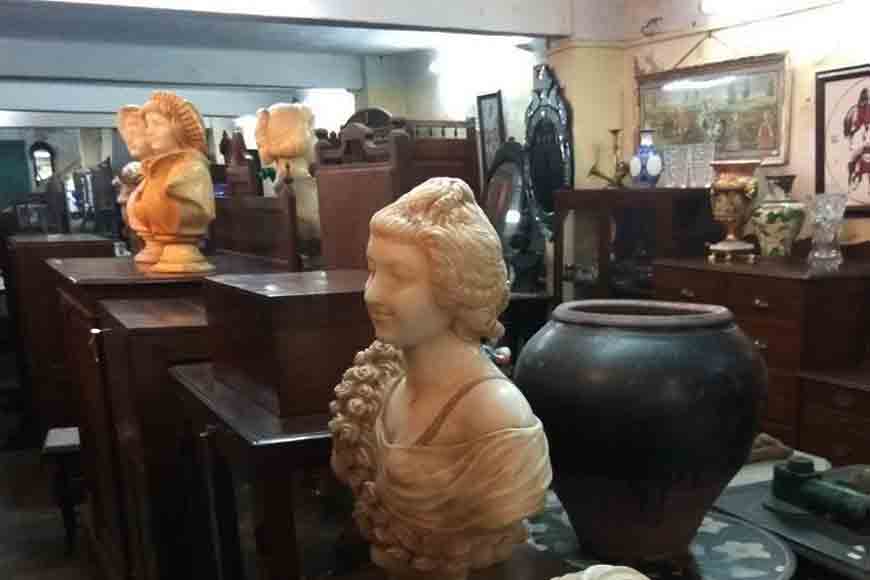 While auction houses live on in film and television as sites of glamour, drama, sex, and intrigue, it is serious business. Just like owners at Kolkata's Russell Exchange know how difficult it is. And they have been running the show since last 77 years, as the owners of India's oldest surviving auction house. Run by two brothers, Anwar Saleem and Arshad Saleem, they get help from their elder sister, Sarfaraz Begum Shamsi, who is India's only female auctioneer.
"There are only three auction houses remaining in the city. Over the years, Staynor and Co in Free School Street, Chowringhee Sales Bureau and Victor Brothers in Park Street and Dalhousie Exchange in Russell Street have closed down. Russel Exchange holds a garment auction every Thursday and a general auction every Sunday. All the items to be auctioned are stacked on a huge table and at the very end, sits the auctioneer with a list and a hammer. On both sides, people gather to have a close look at the item before bidding for it. A lot of these are regular household items, brought in by people looking to earn a quick buck. These public auctions attract a variety of crowd – mostly re-sellers, traders, the quintessential antique hoarders and even people who don't buy but just want a taste of the experience. At the third strike of the hammer, one can buy almost everything at this auction house – from period furniture, glass and china ware, cameras to books, a stack of CDs, cassettes, pocket watches, boxes of children's games with vital pieces missing, a battered Barbie doll with a bubble bath and much more. However, the Russell Exchange's warehouse is a treasure-trove of antique furniture and décor. Magnificent chandeliers hanging from above that gives the feel of a period film set.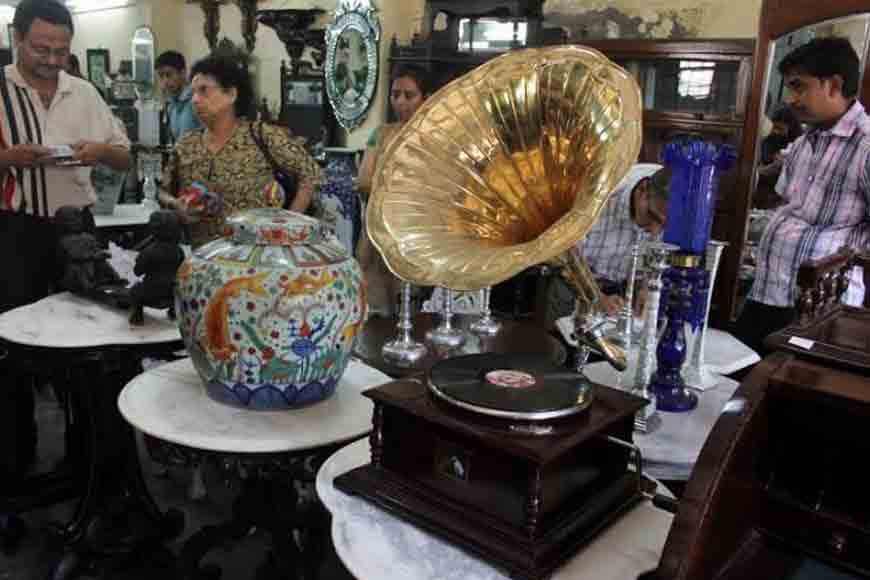 Auction is no longer a grand affair that it used to be half a century ago. In those days, an auction would be an occasion to see and be seen at as the race course. The chiffon-and-pearl brigade would descend in hordes from their chauffer-driven cars to have a look and participate in the bidding for those exquisite tables from Lazarus and Co, Sutsuma tea-sets, Osler glass chandeliers and candelabras. Auctioneering is after all about presentation, and people thronged in for the unique experience and eventually got lured in. Bidding provides a certain high, and the charm is almost irresistible. But alas! Those days are lost in the annals of Kolkata's colonial history.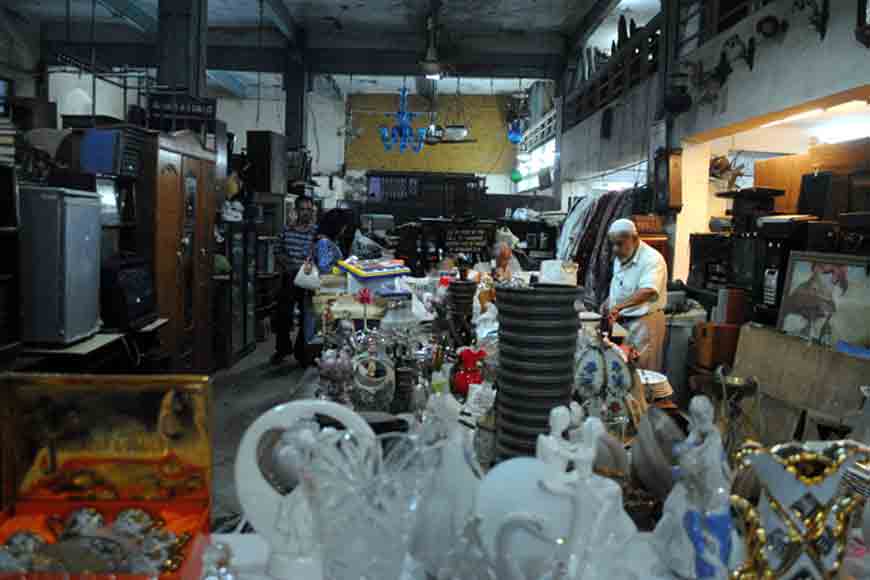 The house also conducts auctions at private residences and lends its antiques to many Indian film sets. None of the items on display have been bought by the house. Sellers bring in the items and the house values them and helps them set up an initial bidding price. Valuation of items is an art in itself – one needs to keep in mind the market rates as well as retain the buyers' interest.