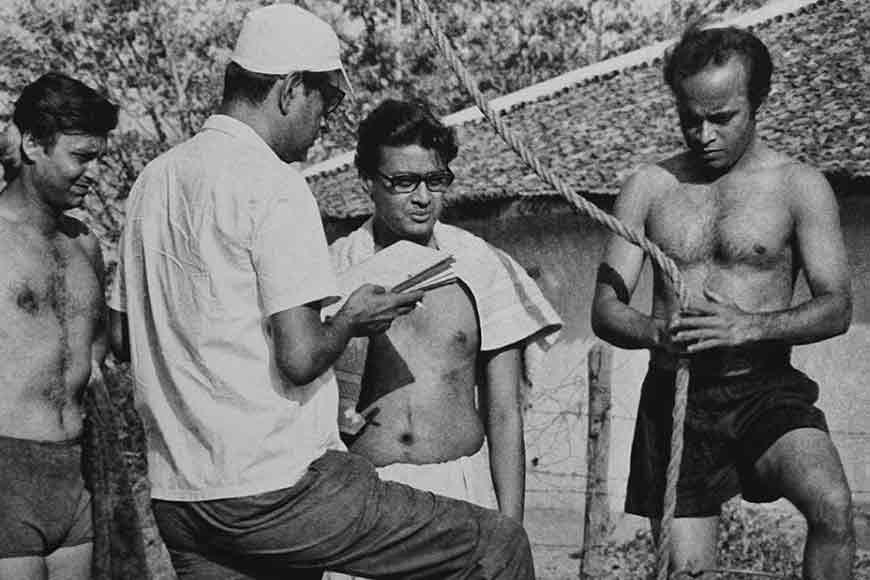 When I first read the autobiography of Charlie Chaplin I was a student of class 8, yet his life had impacted me so much that when a personal tragedy struck me a few years later, I knew the truth behind the words he spoke --- 'Life is a tragedy when seen in close-up, but a comedy in the long shot.' Comedy is not easy to portray on screen but Bengali cinema fortunately produced quite a number of well-known comedians, who just didn't make people laugh, but also taught us how to play with pain and convert it into a smile.
Rabi Ghosh was one of them, a man who played with his eyes and his expressions, muted, yet mind-blowing. I came across him first in Golpo Holeo Satti, which somehow was a bit of a difficult movie to fathom when I first saw it, but his bathing scene in Aranyer Din Ratri with his comrades Soumitro and Subhendhu actually made me realise what a great actor he was! And needless to say the Gupi Gayen Bagha Bayen series, where he played with perfect timing giving the correct form to Satyajit Ray's work. He proved he was not just a comedian, but an actor par excellence.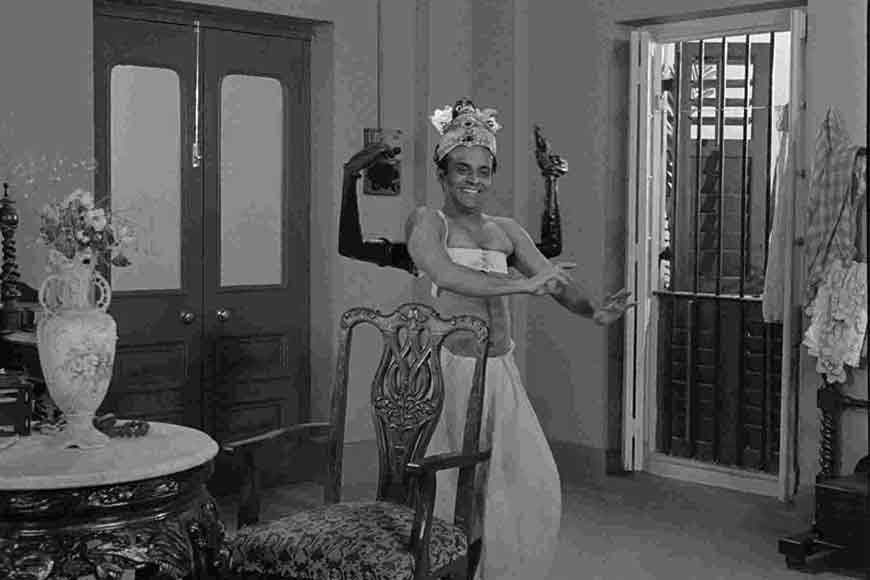 Born in 1931 as Rabindranath Ghosh Dastidar, Rabi Ghosh as he was later called, never wished to become an actor. Rather this Ashutosh College student constantly exercised to build his muscles and become a bodybuilder. However, he landed up acting in one of the best productions of two stalwart directors Tapan Sinha and Satyajit Ray. In an age when actors like Uttam Kumar and Soumitro Chatterjee ruled the silver screen, Rabi Ghosh came as a versatile talent who could draw the audience as both hero, anti-hero and comedian combined.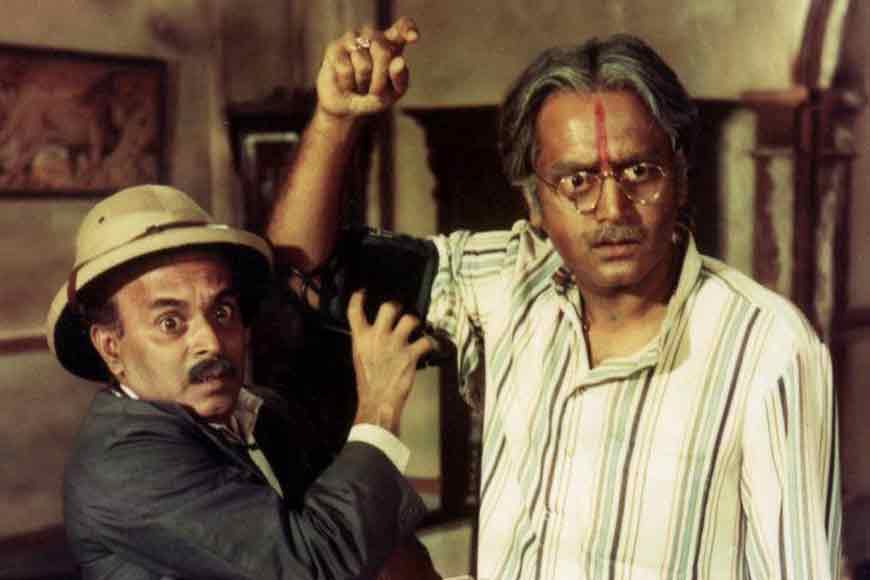 What many of us are not aware of is that he worked in Bankshal Court between 1953-1959 and while working here he got involved in theatre seriously under Utpal Dutt. Director Aurobindo Mukherjee, noted for some of the most wonderful mainstream films noticed his performance in the play Angar and picked him for his under-production film, Ahoban (1959). In 1960, Ghosh was bestowed the Ultorath Award for his outstanding performance in Angar. Utpal Dutt's classic play ran for almost 300 nights! The same year, Aurobindo Mukherjee produced Kichhukkhan, a beautiful film about a train getting stalled midway on a journey and how the people cope with the changed situation for a few hours. Ghosh did a cameo in the film and essayed it in his original and distinctive style. He later formed his own theatre group under the banner Chalachal. It was photographer Nemai Ghosh who introduced him to Satyajit Ray. He got married to actress Anubha Gupta. After her demise, he married Baishakhi Devi in 1982.