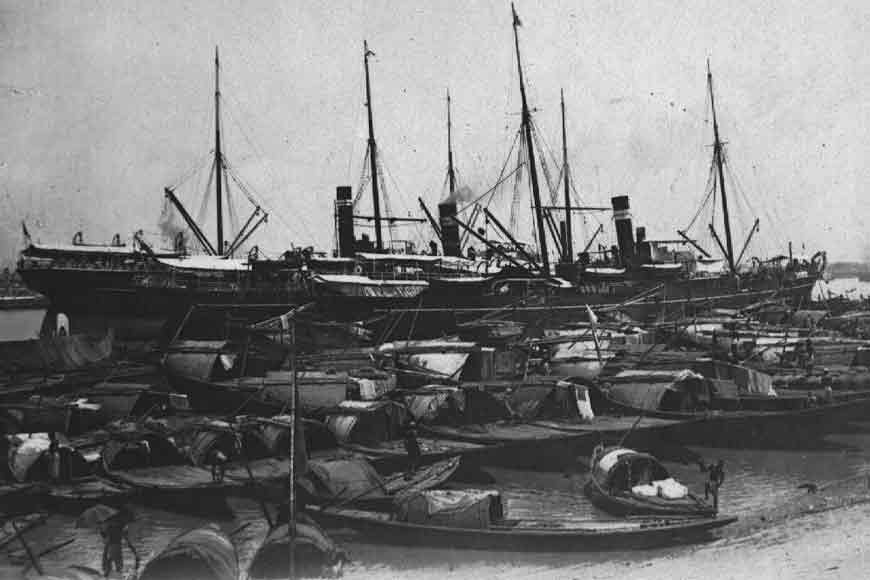 Kolkata Port was born almost 147 years ago. And though this iconic port that is laced with history has never been highlighted before, and has often been shielded from public view for security reasons, the Kolkata Port Trust has finally come up with a master plan to showcase Kolkata Port as a city destination steeped in history.
Take for example the Cooke and Kelvey turret clock dating back to 1899. None of us know of it. Nor about the Kolkata port that brought in maritime trade from across Europe and gave birth to a bustling metropolis of 'Calcutta' that later went on to become the capital of the British India. To showcase its history KoPT had earlier set up a museum at Fairley Warehouse, but now they are looking for avenues to bring in the heritage status of Kolkata Port before the world.
Kolkata Port was born in 1870 and was put under the administration of Port Commissioners, that later became Port Trust. This was also the first port to be born in India under British rule and for years it remained as the second largest and busiest port in the British Empire after London. Even in 1920s, a few years after the end of World War I, Kolkata Port kept on handling nearly half of India's trade. The Port Commissioner's own railway line opened in 1875. A part of this railway is today's Circular Railway. Even the jetties of Kolkata Port were the first string of landing points on the shore for cargo ships that used to come from European countries such as UK, USA, France and Netherlands.
The second phase of the docks came up at Garden Reach. Kidderpore Docks was inaugurated in 1892 with the arrival of the British schooner Louise. The Kolkata Port saw massive growth over 300 years and contributed largely to the building of a bustling metropolis like Kolkata. Hence, its high time the glory of this port and its history is highlighted.