Did you know the founder of Sreeleathers was a freedom fighter in Surya Sen's team?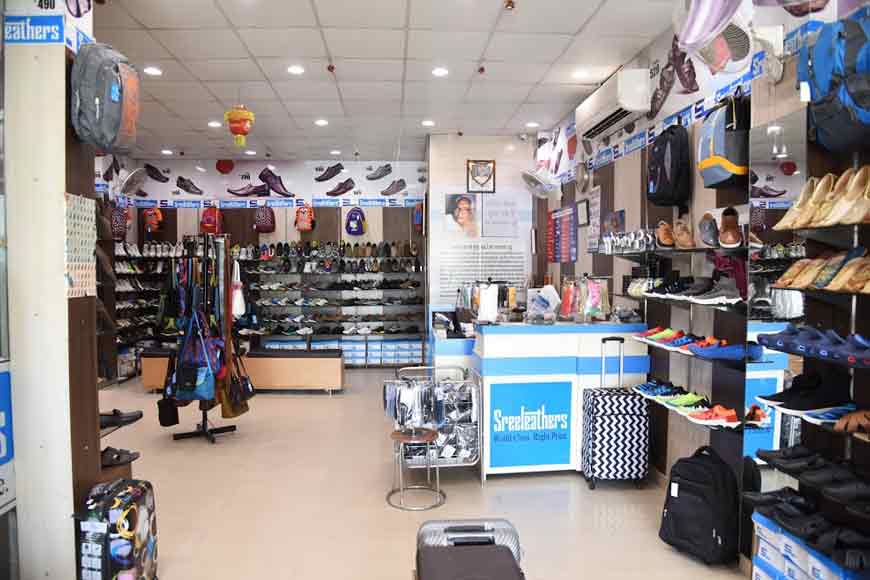 On the night of April 18, 1930, 'Master-Da' Surya Sen commanded a band of 65 freedom fighters as they ventured on their mission – to raid and capture the two main armoury of the police and auxiliary forces from the Chittagong armoury in the Bengal Presidency of British India. The plan was elaborate and included seizing of arms from the armoury as well as destruction of communication system of the city (including telephone, telegraph and railway), thereby isolating Chittagong. On that night, the armoury of the police was captured. Lokenath Ball took over the Auxiliary Force armory. But the ammunition was not located. After they gained access to the arms, the group's General, Lokenath Ball instructed, "Set the armoury on fire." His instruction was followed in the name of Indian Republican Army.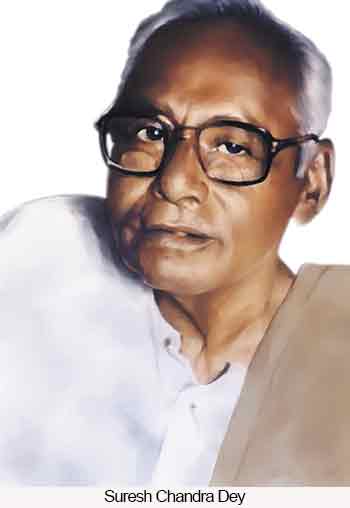 After this, all the revolutionaries gathered outside the police armoury where Surya Sen took a military salute, hoisted the National Flag and proclaimed a Provisional Revolutionary Government and they all shouted in unison, "Inquilab Zidabad." Their next mission was to reach Chittagong city and fight the British Army. Surya Sen and his band of rebels decided to traverse the arduous hilly terrain on foot and reach the city the next day before dawn. However, the plan did not work out so they had to take refuge in the dense forests of Jalalabad.
Meanwhile, as the first rays of the sun fell on the hilly terrain, the revolutionaries spotted a train halt at Jalalabad station and out came a garrison of British soldiers. The mutineers realized eye to eye battle was imminent. Lokenath Ball divided his army into two groups and asked them to take position in opposite directions. As the British Army advanced, Ball ordered his boys to start firing. The British army retaliated. A fierce battle ensued that continued for two long hours after which the British Army had to concede defeat and retreat.
On that fateful night, 21-year-old Suresh Chandra Dey, was a member of the Master-Da's squad. He was critically wounded during the two-hour-long battle at Jalalabad. To save his life, Dey's comrade, Shanti Nag carried him on his shoulders and reached a nearby village for his treatment. Meanwhile, the British intelligence started a combing operation to search and nab all those involved in the armoury raid. Many of the revolutionaries were caught. Suresh Dey initially succeeded in avoiding arrest, but after a year, he was located and caught.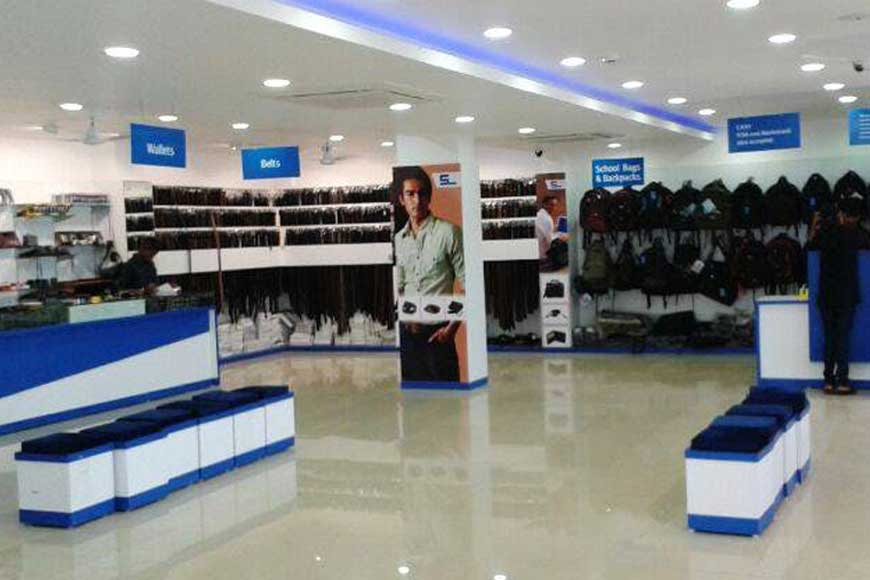 Dey was put behind bars. The police tortured him mercilessly to extract information from him but he did not comply. The British police then resorted to change their tact and he was lured to blurt out the names of his comrades involved in the armoury raid and in lieu, he was told, all charges against him would be dropped and he would be sponsored to Britain to pursue his studies for a degree in law. He would also be rewarded handsomely for helping the government, he was told. But Dey boldly replied, the question of accepting any prize or bribe from the rulers, against whom we took up arms, doesn't arise at all. The infuriated British police increased the degree of persecution against Dey. He was left to rot in prison. However, after several years, he was removed from prison and placed under house arrest. On the day Suresh Dey was getting married to Kironmoyee Devi, the police surrounded his house and kept strict vigil on his movements.
Finally, India became Independent in 1947 but Punjab and Bengal were divided. Suresh Dey left his ancestral home in erstwhile East Pakistan and settled in Jamshedpur with his family. He was an independent minded freedom fighter whose self-respect was above everything. So, right from the beginning, he was determined to set up an independent business of his own but was not sure what to do. While introspecting, he hit upon the idea of footwear. He had been observing how most Indians walked bare feet. Shoes or sandals were meant for the Europeans and the native rich people but it was considered an item of luxury for the masses. They had no means to buy footwear. Most walked on uneven pebbled surface, dirt and squalor-filled roads and lanes, in extreme weather conditions and suffered from various ailments emanating from unhygienic feet conditions.
He nurtured a dream to make durable and decent shoes that could be affordable for every Indian. This dream came true when he set up Sreeleathers, a small and humble organization in Jamshedpur in 1952. He strictly maintained the quality of his products and ensured the price would be affordable for all. Within a very short time, his brand became very popular in the entire eastern India. Business started expanding gradually and now the company has outlets in every part of the country and even abroad at Kuwait, Germany and Greece. The company has included leather bags, belts purses, pouches etc and a host of trendy items to its bouquet of offers. At present the company's turnover is more than Rs 100 crores.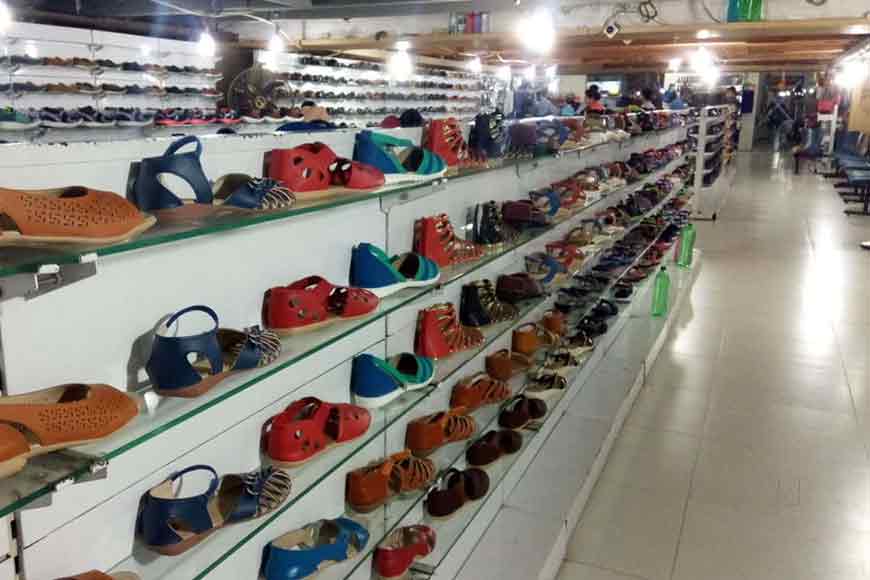 Suresh Dey died on May 21, 1991. After his demise, his three sons, Shekhar, Satyabrata and Ashish took over and expanded the venture further. In 1985, Satyabrata shifted his base to Calcutta and set a swanky 700 square feet store on Lindsay Street, in the shopping hub of central Kolkata. At present, the showroom is set on 35000 square feet space. He opened another 25000 square feet sprawling store in theneighbourhood area of Free School Street. Satyabrata's son Sumanta is at present looking after the family business at Delhi. There are 30 Sreeleathers showrooms in the country. Along with that, Satyabrata and his son Sumanta have jointly started an export business named 'Sumanta Sushanta Exports.'
World Class, Right Price,' is the motto of Sreeleathers and with this tag line the company has been winning hearts and clientele the world over.
Story Tag:
Business, Freedom fighter