Dr Partha Pratim of Dooars has been fighting superstitions and teaching Science to Adivasis
Looking at the sky or the vast stretches of water bodies your curiosity gears up and you ask questions. What is out there? Can there truly be doors to other universes? Are we alone? By staring at the sky, you cannot help asking questions. And then when you look through a telescope to explore the Galaxy, you feel that its lights have been traveling for millions of years through the vastness of the universe just to hit your retina. Out of all the places it could have travelled to, it landed on this pale blue dot you call home. Dr Partha Pratim, a homoeopathic physician by profession and a social worker by calling, is an avid amateur astronomer with a purpose.
Resident of Banarhat in Jalpaiguri district, this doctor has been waging a three-decade-old war against superstitions that dictates the lives of illiterate or semi-literate Adivasi labourers working in the tea gardens of this region. Dr Partha Pratim has consciously discarded his surname because he says it encourages discrimination based on caste system. He carries his telescope to remote villages and slums spread across Dooars and organizes 'Science Shows' for the residents. The villagers sit mesmerized as they are transported to another realm, observing celestial objects in the sky through the telescope.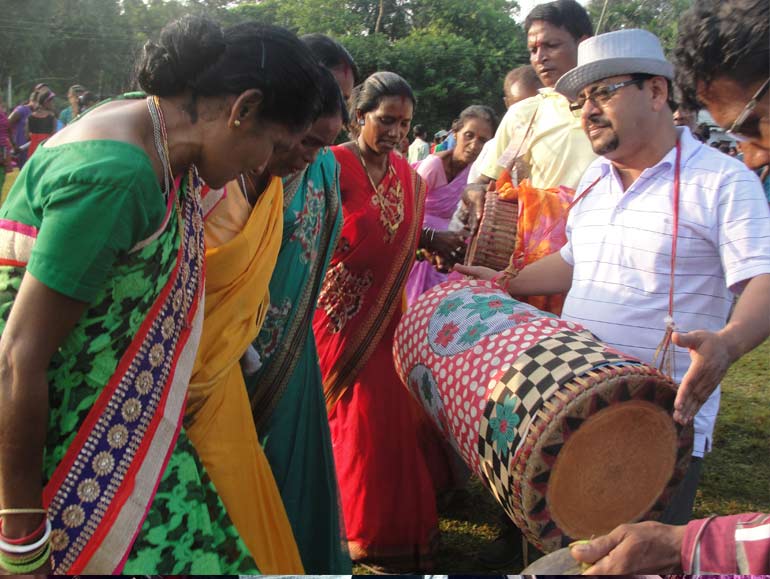 But why the sky? Dr Partha Pratim says, the source of any superstition is belief or practice based upon one's trust in luck or other irrational, unscientific, or supernatural forces. Often, it arises from ignorance, a misunderstanding of science, a belief in fate or magic, or fear of that which is unknown. The villagers are often victims of natural calamities. For them, the sky is the source of thunderstorms, rain, destruction and decay and they believe the God residing amid clouds sends the devices of destruction to teach a lesson to the sinners who fail to appease the heavenly bodies in the sky. There are many such myths and old wives' tales that the doctor tries to dispel through his 'science shows.'
He canvasses against all superstitions and tutors them to interpret any phenomena in a rational and scientific way. Recently, he has been busy organizing shows to make people aware about the dangers of Covid-19 and reiterating the need for maintaining social distance, using masks and washing hands repeatedly with soaps and sanitizers to stall the spread of the virus. He also advises his audience to use nigella seeds, pepper and ginger roots in daily cooking, increase the intake of turmeric and include physical exercise to build up and enhance immunity to fight against the virus.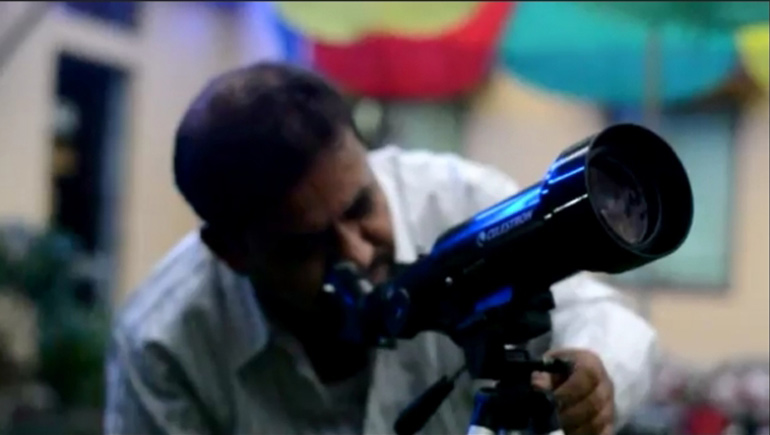 The 56-year-old doctor has been treating patients for more than three decades now and has also been simultaneously working to quell superstitions and black magic practiced widely among locals. As a child he was deeply anguished to witness his close friend being denied medical treatment and instead was subjected to black magic. The boy died right in front of Dr Partha Pratim's eyes as quacks treated him for his ailment. That was the time when the little boy vowed to become a doctor and decided to fight against such mumbo-jumbo practices. Many people have died due to lack of treatment or ignorant medical practices.
Dr Partha Pratim has joined hands with the Dooars Exploration and Advancement Reveille aka DEAR, a voluntary science oriented social organization working for different development programmes and with a team of 15-20 members, he visits slums or villages in the vicinity twice a week and conducts science-based programmes. Locals have named him the 'Bioscopewallah.'
At the National Science Fair held in Bengaluru in 1981, he was lauded for his innovative project when he displayed a water telescope. In 1988, he did a special course on Journalism and Mass Media. Between 1991-1992 he was the chief convenor of the National Science Club. He has been editing a number of journals and in 1992, his book was published at the Calcutta Book Fair. The foreword of the book was written by renowned novelist Narayan Sanyal. Dr Partha Pratim has written more than a thousand essays on health issues. He has also authored a book on diabetes.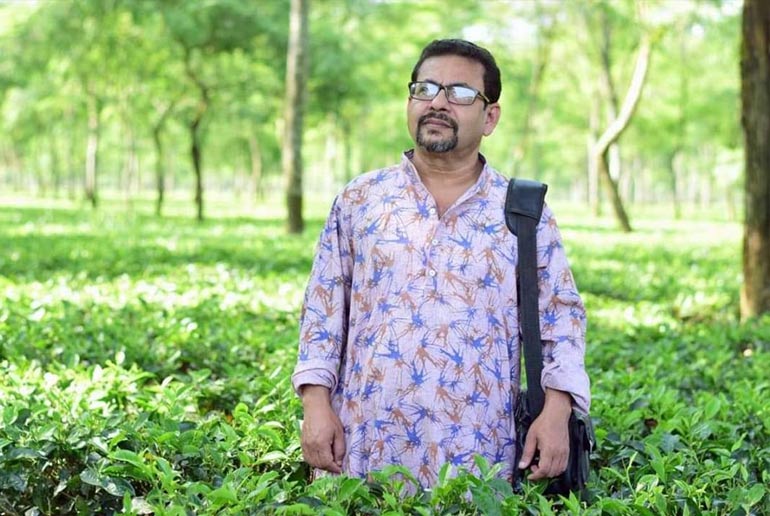 While working with the Adivasis of Dooars he has come across a number of herbs and plants that the aborigines have been using traditionally to cure ailments like blood dysentery. The villagers obviously do not know the names of these local plants and herbs. Dr Partha Pratim is curious and plans to study in detail the effectiveness of these medicinal plants. The lockdown has forced him to slow down and many of his projects have been put on hold for the time being. But nothing can deter this enthusiastic doctor who advises, prescribes and even hands over medicines free of costs to poor patients during his daily walks in the town.
Story Tag:
Doctor who carries telescope to villages, homoeopathic physician