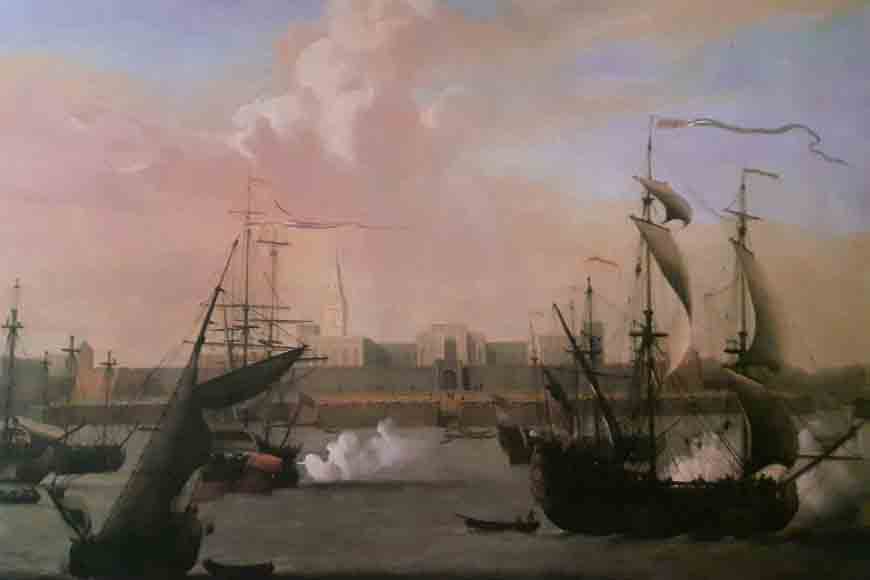 A large number of British landscape artists started coming to Kolkata in the last quarter of 18th century with the increasing involvement and political dominance of East India Company in Indian affairs. Poor financial prospects of landscape painters in Britain, the stories of easily-won fortunes in India and the allure of novelty in pursuit of the cult of 'picturesque' in vogue in British circles at the time were the principal reasons that brought them to India. As Kolkata was then emerging as the most important as also the most prosperous of all the British settlements in India, it was natural that the visiting artists should have made a visual documentation of the city.Their sketches are indeed a living testimony of their sense of pride in the success achieved by their countrymen in turning a marshy and unhealthy area into a city of palaces in less than a hundred years.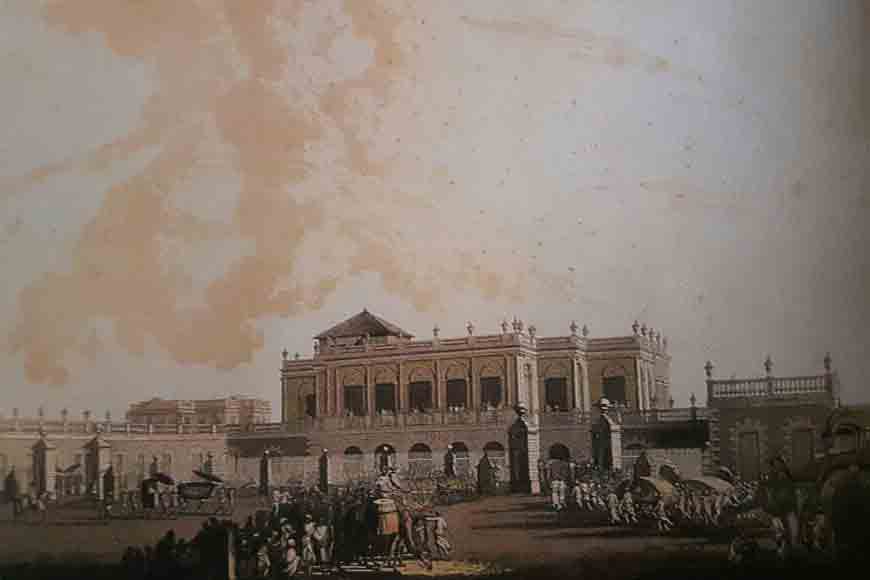 Old Government House by Thomas Ganiell, 1788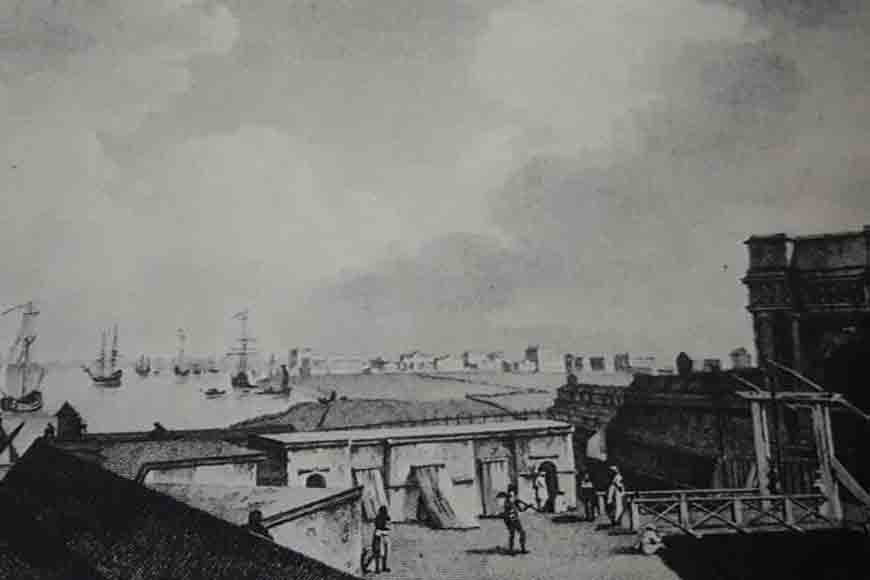 Fort William, Engraving by W. Byrne after an oil-painting by William Hodges, 1781, 1793
These artists have vividly captured in their drawings the polished white Palladian buildings of the city, with flat or balustrated roofs. An oil painting of Kolkata, almost the first known drawing of the old Fort William, is one of a set of views of the six main factories of the East India Company. William Hodges, the first British professional landscape artist to visit India (1780-83) executed for Warren Hastings an oil painting of a fine view of Kolkata from the new Fort William. An engraving of this view was published by him in his Travels in India in 1793. In this view the Watergate of the Fort can be seen along with an impressive range of buildings making a charming backdrop. Vessels of various sizes and types, from the largest India man to the smallest boat in the river, enliven the scene.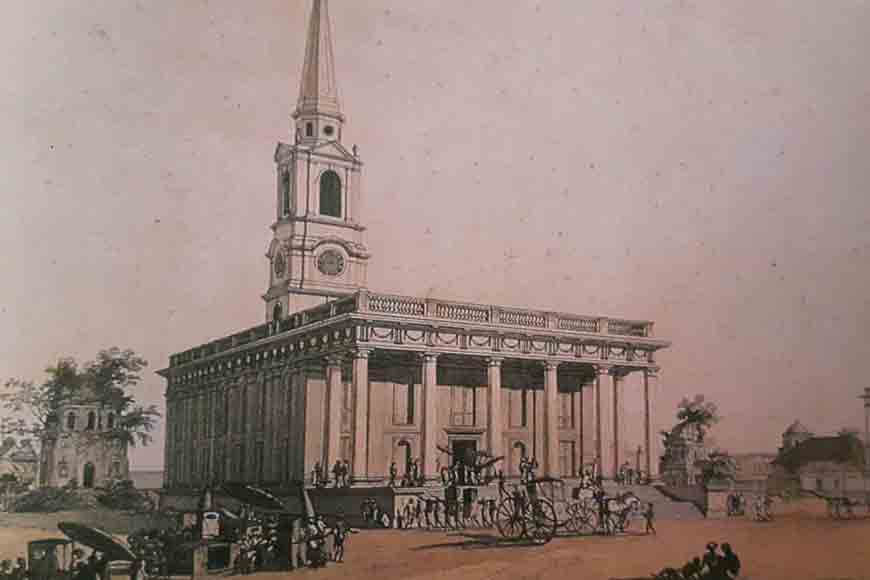 St. John's Church by Thomas Ganiell, 1788
However, the finest and most comprehensive early views of Kolkata was drawn by Thomas and William Daniell, the most important professional British artists to have visited between 1786 and 1793. In 1786, the Daniells made twelve sketches of the city. These were not just original drawings, but they even took help of local artisans and craftsmen and were received enthusiastically by local British men and their families. Some of the views were of Chowringhee, Esplanade, Writers building and Chitpore Bazar.
(For more information read Capital of the Raj by Philip Davies)