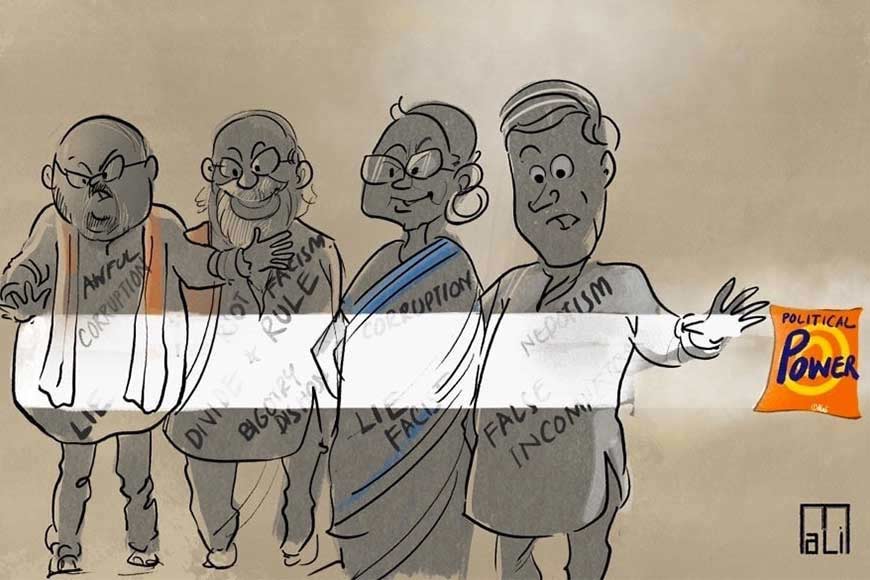 Every year on May 5, the world celebrates Cartoonists' Day. This isn't merely a piece of trivia. It has everything to do with our story today, which is about Mahafuj Ali, or MAli as he signs himself in his cartoons, whose works have quite often gone viral and been picked up by media across India in recent times.
Mahafuj Ali
The 35-year-old landscape architect and self-taught cartoonist, who grew up in Krishnagar town in Nadia district, and graduated from Shibpur's Bengal Engineering College, is currently based in Australia. And the good news is that he has recently published his first book of cartoons - 'MALi's Gallery 1: Collection of Selected Cartoons'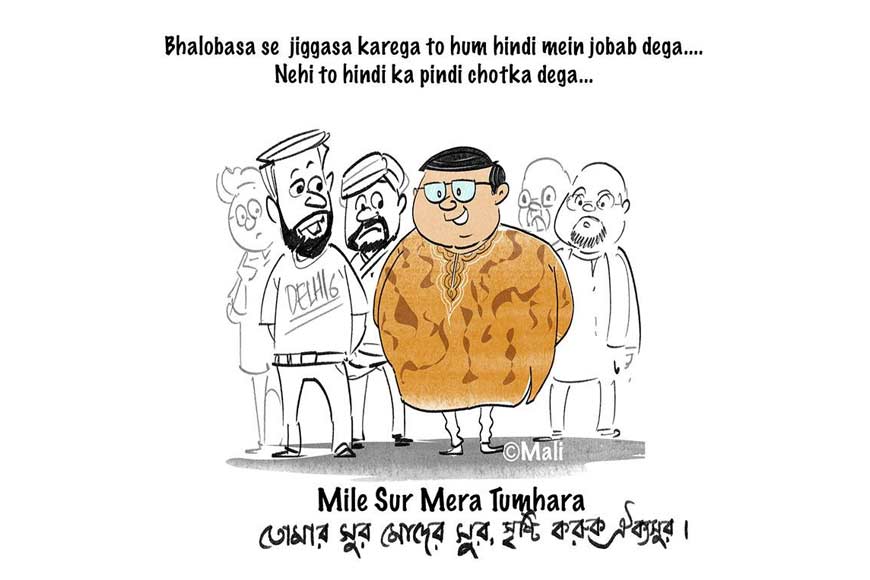 The position of a cartoonist in our society is rather a curious one. Thanks to early pioneers in the UK and USA, cartoons have traditionally and largely been associated with humour and satire, though the world 'cartoon' derives from the Italian 'cartone' and the Dutch 'karton', both of which mean thick, heavy paper or pasteboard, on which designs would be made as models for a larger painting, stained glass, or tapestry. Cartoons by such legendary painters as Raphael and Leonardo da Vinci became highly valued in their own right.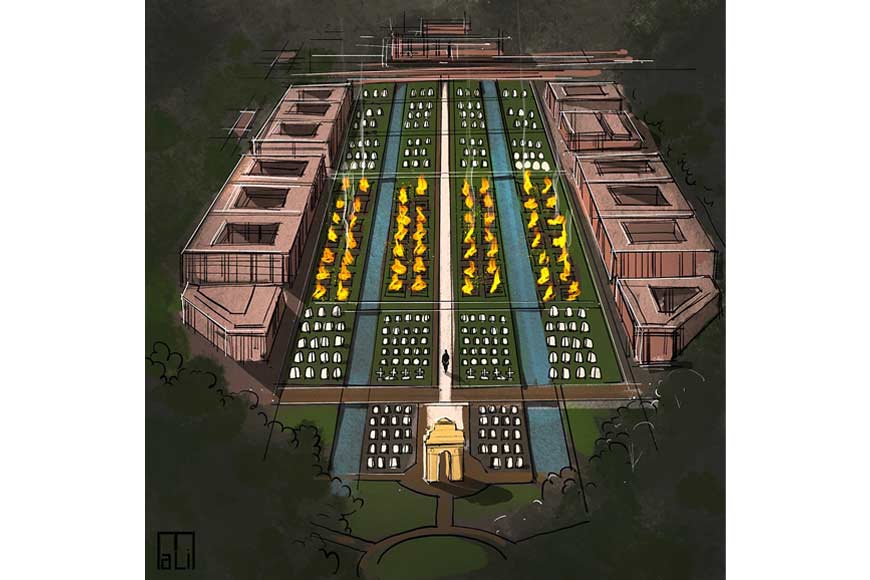 But that was in the Renaissance era. In modern times, cartoons of a political nature first began to make an appearance in both England and the USA in the mid-18th century. Since then, cartoons have come to mean a non-realistic or semi-realistic depiction, through illustrations and animation, of various themes, usually in a humorous way.

Somewhere along the line, the expectation has grown that cartoonists will hold up a mirror to society, and will express through their art what many of us are thinking but not saying. They do not have the luxury of explicitly stating their messages, nor the freedom to use too many words, which makes their job truly challenging.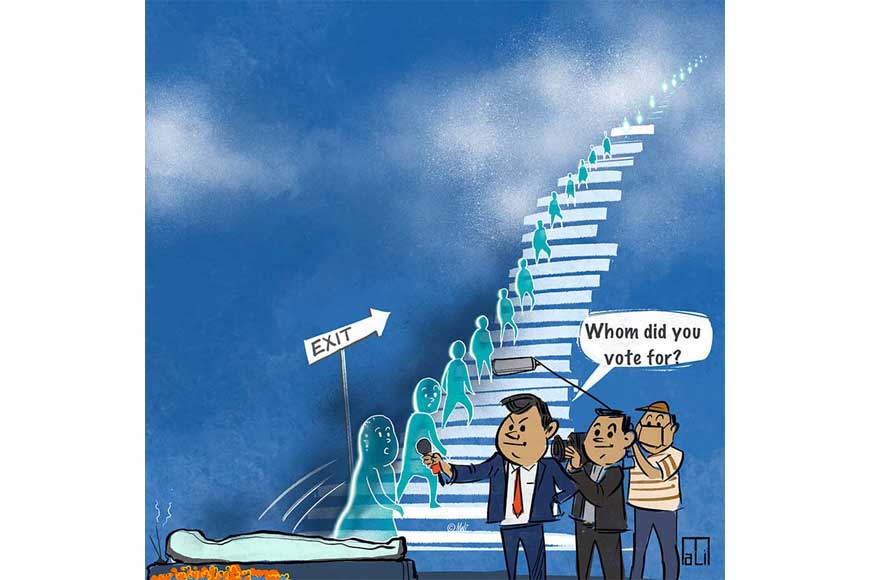 MAli is thoroughly aware of both the challenge and the responsibility. "As a cartoonist, I know I have a responsibility to society, which is why I have become increasingly careful about my sources of information and whether they are authentic. However, because I am not a professional cartoonist, and need not depend on cartoons for my livelihood, I know I have far more freedom while choosing my themes," he explains. As his book shows, those themes range from politics to cityscapes to childhood memories and contemporary social commentary.
In fact, he is fairly flexible when it comes to styles as well. "I don't believe a cartoonist must necessarily be a skilled artist," he says. "The focus is not on the quality of the drawing, but that of the communication." Which is something that applies to him too, he insists. "In school, we would have drawing classes, but there were so many others who could draw far better than me," he laughs. "I started out making caricatures of teachers when I was in high school, and that continued in college."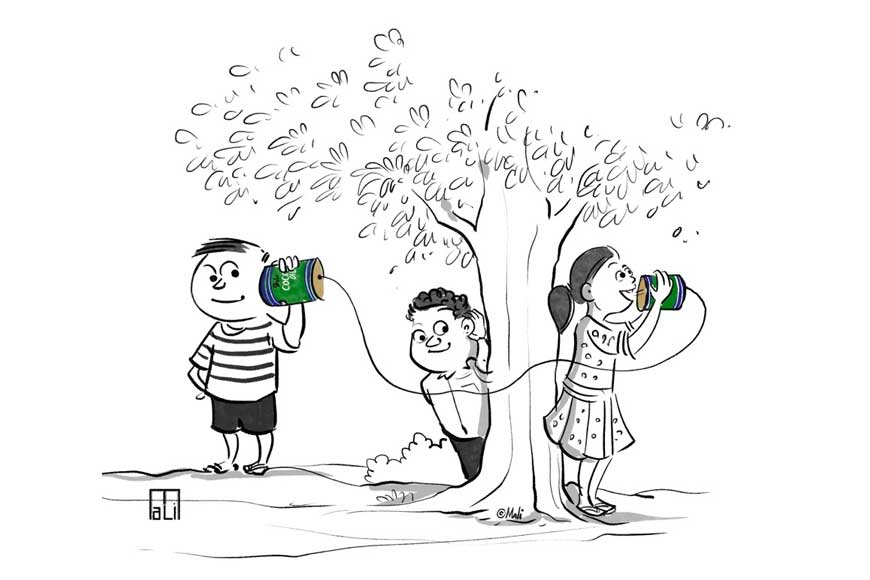 However, inspired by such icons as Debashis Deb, Uday Deb, Mario Miranda, and of course, the truly legendary R.K. Laxman, his love for his hobby kept growing. "When I moved to Delhi with a job, I found it gave me very little time for my cartoons. So in 2018, I applied for this job in Australia," he says. And the Covid-19 pandemic has ensured that he remains there, though he does wish to return to India whenever he can.
For now, he is working on his website and posting regularly on social media. His ideal? "To recreate a slightly more vocal version of R.K. Laxman's common man."
Images Courtesy: MAli's Facebook page