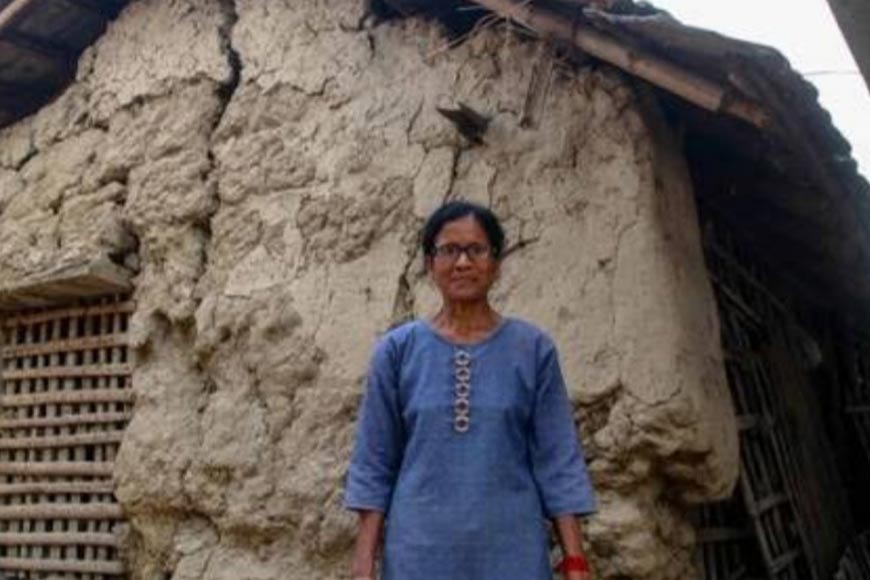 Conservation and intensifying cultivation of traditional crop varieties is a prime way to cope up with future food crisis. Genetic diversity is also essential for sustainable agriculture. Recently, news of catalyzing M Jamini, a new form of paddy seed made quite a stir in the state. It was developed by Mousumi Biswas, one of the first female farmers in Murshidabad, who worked in tandem with Krishi Vigyan Kendra (KVK) to develop this new variety. M Jamini seed enhances the yield and helps a farmer earn more. Biswas claims M Jamini is a hardy variety that requires less water and it can withstand the vagaries of the weather. It also requires less pesticide and fungicide. Biswas researched for six years to develop this range and when she saw it was giving more yield, she asked a few fellow farmers to try the seed. The results were encouraging and boosted her morale. After a round of research at the Krishi Vigyan Kendra, the M Jamini seed has now been sent to the National Innovation Foundation-India for further investigations. In the long run, such diversity might play an important role in crop improvement and sustainable agriculture.
This acknowledgment adds a feather in Biswas' hat. Dwight D. Eisenhower, the 34th US President once said, "Farming looks mighty easy when your plow is a pencil and you're a thousand miles from the cornfield." How true he was! Food is a basic necessity and undoubtedly, the providers of this essential requirement are similarly as vital. But we take our food for granted and overlook the back-breaking labour of the farmers that goes to satiate our hunger every day.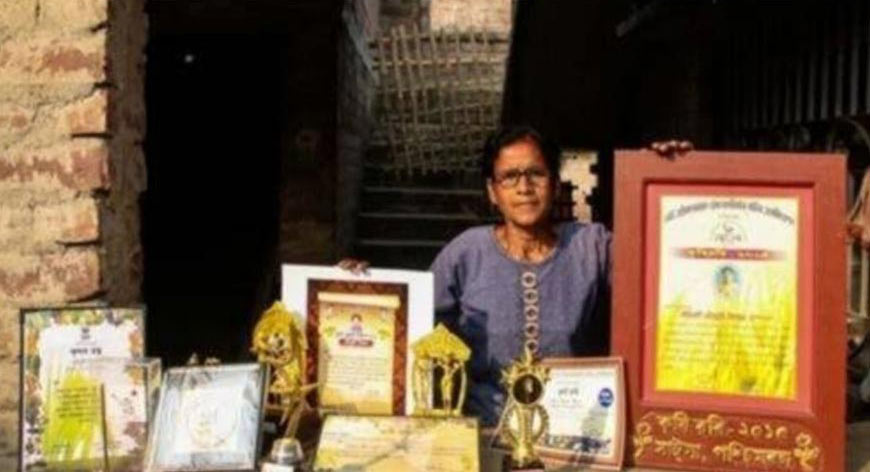 It was approximately two-and-a-half decades ago, when 24-year-old Mousumi Biswas, a young free spirited girl who wanted to break the traditional shackles of patriarchy and fulfill her dreams left her family, her small village, Mondolpara under Daulatabad gram panchayat in Murshidabad district and landed in Calcutta for higher studies to build her career. But the naïve girl never imagined how providence was raising the bar and setting up higher goals for her. Biswas was then a student of Calcutta University when disaster struck and she found herself at a crossroads where her one decision would determine her future. Her elder brother, and the only earning member of the family, died in a road accident.
Mousumi had little time to think about her own future. She knew it was now her duty to ensure that her large family comprising her blind mother, two ailing siblings, her deceased brother's widowed wife and their two children would have to be provided for. She left her studies midway, bade farewell to the future she had thought would be hers and retraced her way back to her village to take up the cudgels on behalf of her elder brother.
She took up the tools her farmer brother had left and took the plunge to become a farmer but she had absolutely no idea about farming and hence was left clueless. But Biswas was not one of those who give up easily. This gritty 'daughter of the soil' started off by planting some vegetable seedlings. She then started listening to the All India Radio broadcasts regularly where farming tips are shared. She also enrolled in various training programmes hosted by the agriculture department and enrolled for a short course at the Krishi Vigyan Kendra (KVK). When she started her journey as 'plough-woman', her family owned just 10 kottah land, which has now increased to 5 bighas (1.65 acre).

Today, Mousumi, after weathering 48 years of her life, stands proud. She is not only one of the first female farmers in Murshidabad district but is also an inspiration for several women in the district and across West Bengal. She is a dedicated farmer who spends more than 10 hours every day in the fields under harsh weather conditions, tending her crops. With years of experience she has developed a knack for farming and now she ponders on devising new farming techniques that can save farmers from facing losses and also safeguard society at the same time. M Jamini, the new paddy seed that Biswas has developed, is the result of her determination and concentrated effort to uplift the economic condition of the farmers. But a greater yield is not her sole focus. Since M Jamini requires less pesticide and fungicide, it is safer for consumption as well. At present, around 1,000 farmers of the district are taking tips from her and despite being under research, agriculturists from several other states are already planting the M Jamini seed.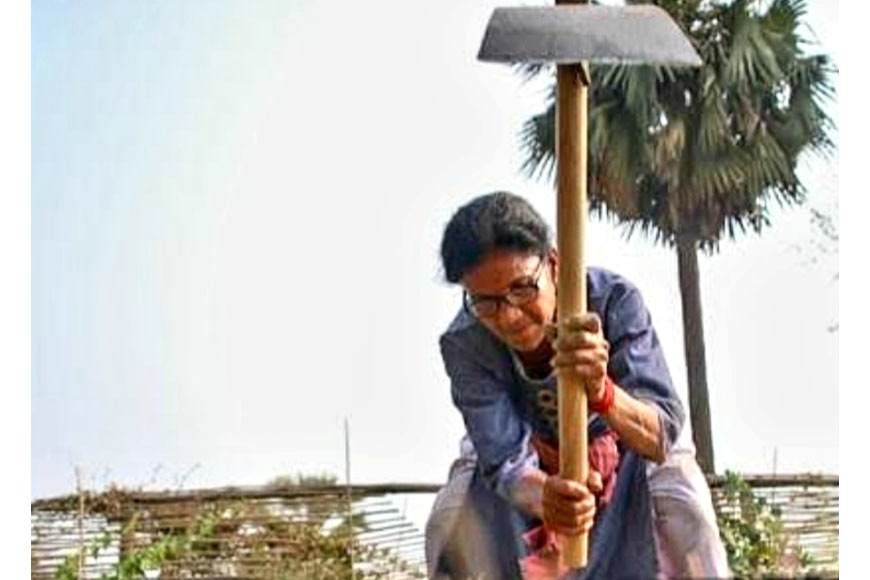 These days, Biswas focuses on growing vegetables such as pointed gourds, onions and other seasonal vegetables. She also has a sprawling maize field and a huge banana orchard. She has been highly praised for her innovation in agricultural field but she is not swayed by accolades. She still remembers when she left her studies midway and went back to her village to take up farming and sustain her family, her detractors humiliated her and jeered her saying, she was a failure who couldn't bag a job in the city. But Biswas stuck to her gun.
Biswas has attained an iconic status in her district. Women aspiring to be farmers throng to her for advice. She encourages them. In fact, when it comes to farming, except for the field work, a lot of the activities, such as winnowing, are carried out by the women. She is positive and her pep talk creates magic, convincing many girls to take to farming as profession. Now that's what you call women's emancipation.