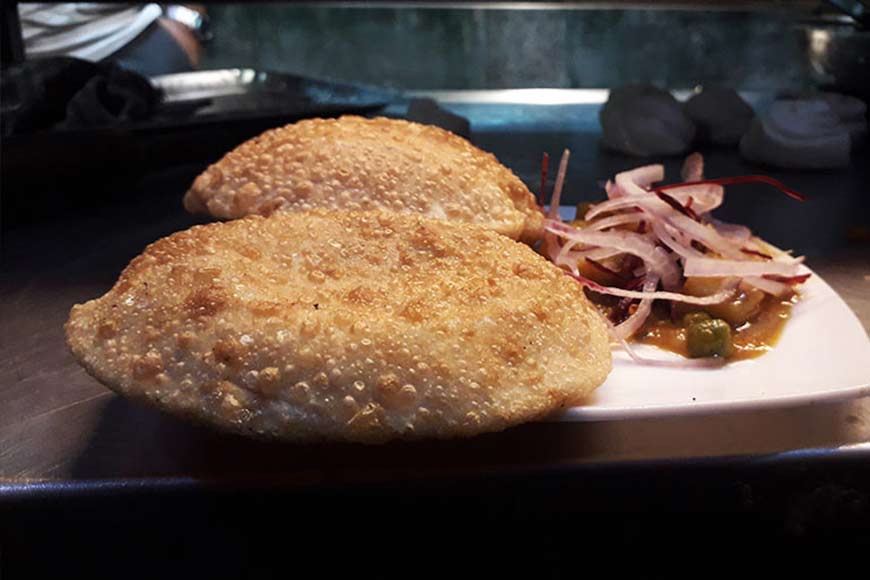 Fish Kochuri of Bagbajar Nilachal
Bengalis and their love for fish need no introduction. Bengal being the land of rivers, ponds and lakes, managed to introduce fish as a part of our everyday meal. We Bengalis curated separate dishes out of the different parts of the fish – from 'muro' (the fish head) to 'lyaja' (the fish tail). We even incorporated fish in already existing dishes like saak, daal, tawk or paturi which were completely vegetarian previously. One would also find delicacies like fish kochuri in Bengal. For the unversed, the Bengal 'kochuri' is quite different from the 'kachori' that the rest of India savours with love. The Bengal kochuri is similar to flatbreads like luchi, or parota, except that it has a flavourful filling inside of it.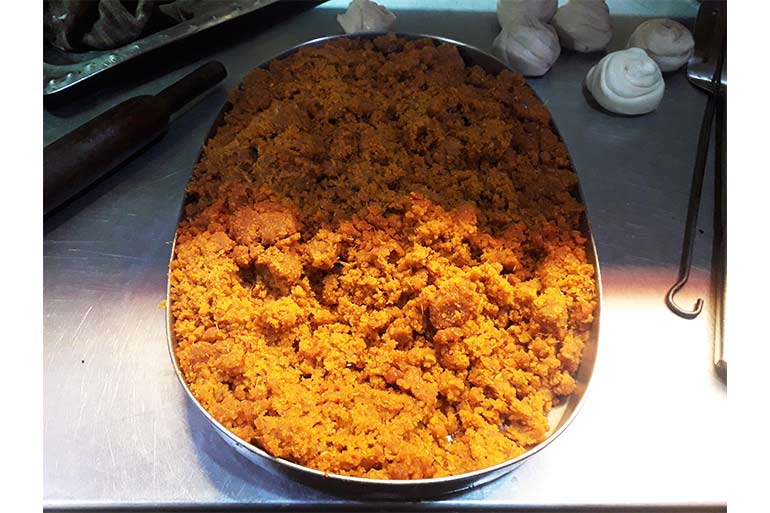 Bhetki stuffing for Kochuri
To envision the delightful amalgam of fish and kochuris, you can surely visit Bagbazar, the place that is otherwise known for rosogollas and chops. Four to five shops here would be found selling this savoury dish. But do you know, how this fusion flatbread came into existence? Bengali kitchens are no less than a research lab where food enthusiasts had strived relentlessly to innovate and create unique recipes for hundreds of years. Though fish kochuri made its appearance in some of these kitchens much earlier, it was Uday Das of the Bagbazar shop named Nilachal, who first introduced it commercially.
Currently, Nilachal runs its own restaurant and catering business. Sanjay Das, the now-manager of Nilachal and the son of Uday Das says, "Father prepared kish kochuri for the first time in 1982, which he used in his catering business. For him, it was solely his ideation. He experimented by mashing a fish chop and using it as filling inside a plain maida kochuri." The veteran Uday Das still visits his shop sometimes, where he stays for not more than an hour.
But how did fish kochuri make its journey from a specific catering menu to the plates of commoners? According to Sanjay Babu, "We started our restaurant business back in 1990. Fish kochuri was one of the items on the menu since then. However, due to unmanageable demand, we stopped making it for 3-4 years. Then once again, in 1998, when our shop was shifted to this new location, we reintroduced the dish. It has garnered much attention after the lockdown."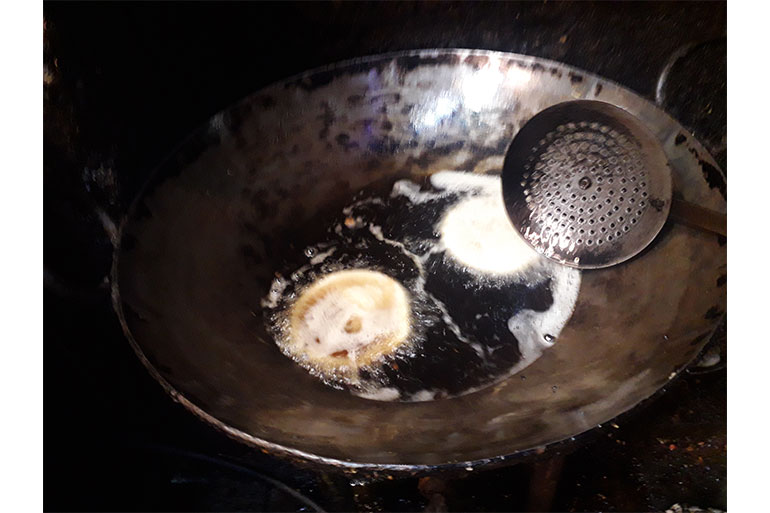 Among all the contents found on the internet regarding fish kochuri, most are about Nilachal. When asked about his views on food vlogging, Sanjay Babu says, "Food vloggers have helped generate much more traction than an advertisement or word of mouth could have ever done. Nowadays, almost every day I see new vloggers coming in. They have chosen our food as their preferred content because the unique taste of it has compelled them to. Isn't it?"

For myself, I ordered a plate of the delectable fish kochuri, which came with a side of spiced potato curry and salad. The kochuris tasted divine, stuffed with well-cooked mashed fish, it was the ultimate paradise for a foodie like me. Those who are fond of fish will love it and lap it up. There is no fishy smell. The stuffing is mildly sweet and it leaves a lovely aftertaste. Neelachal uses only bhekti fish for the filling. Sanjay Babu says, "Earlier, we used to make the filling with a mixture of rui, katla, and shrimps, but then we realized that many people are allergic to shrimps and so now we have permanently shifted to bhekti.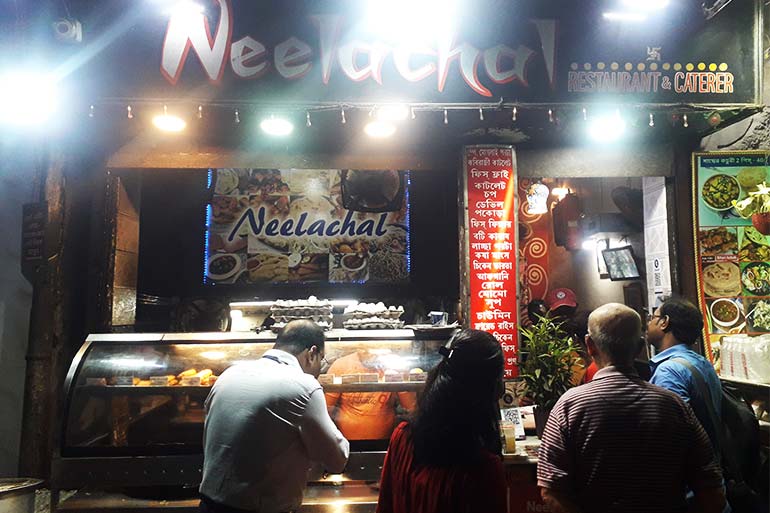 Neelachal Restaurant, Kolkata
A plate of fish kochuri comprising two units cost Rs 40/-. In the first half of the 1990s, the price for a plate was Rs 3/- and then over the years, it escalated to Rs 20/-, then Rs 30/- and now it is priced at Rs 40/- only." Sanjay Babu has opened another outlet of Neelachal near Baghbazar Girish Bhavan. Although most of the customers seem to head for the main store. "Every day, almost 200-300 plates are sold. Sale picks up during weekends, especially on Saturdays and Sundays. By 8 o'clock in the morning, everything gets sold. During holidays, we sell anything between 500 to 700 plates of kochuri", a proud Sanjay Das concludes.