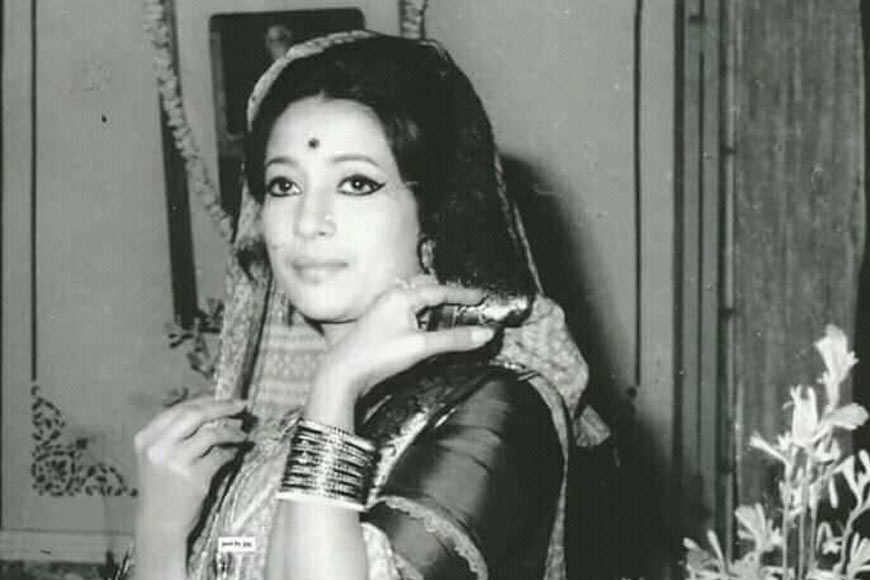 Many decades have passed, yet when walking down Ballygunge Circular Road, one can't help but steal a glance at Vedanta Apartment where India's Greta Garbo breathed her last in 2014. The graceful beauty and that ever so enchanting smile was a charmer. Roma, the teenager from a large middle-class family of Pabna probably never imagined that she will land up on celluloid. Roma Dasgupta's mother, Indira Devi was a homemaker and her father, Karunamoy Dasgupta was the headmaster of a local school in Pabna. Suchitra was the fifth child among seven siblings and the second among five sisters. She studied at Pabna Government Girls' High School. It was during the Partition in 1947 when communal violence spread like wildfire and the Dasgupta family decided to migrate to West Bengal.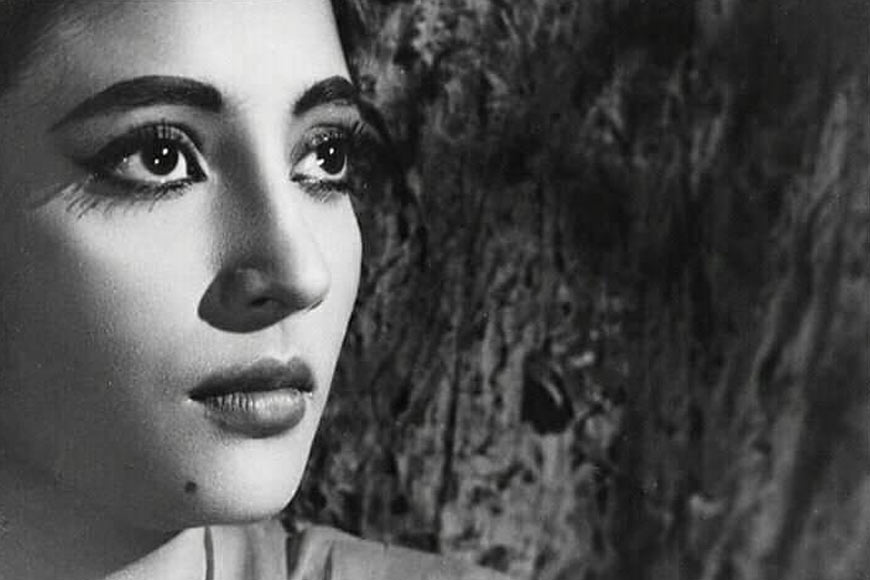 Roma was a dusky beauty with deep expressive eyes. Soon after the family settled in Calcutta, marriage proposals for Roma kept pouring in. Finally, when a marriage proposal from wealthy industrialist Adinath Sen came for his dashing engineer son Dibanath, who was just back from Britain, Roma's family was overjoyed to fix the wedding. Roma was only 15 years old when she was married to Dibanath. Like most middle-class girls, she had no choice, so she left her parental house and went to live with her husband and in-laws. A year after their marriage, a baby boy was born to Roma but the infant did not survive and everybody in her in-laws' family blamed her for losing the infant. Roma was devastated.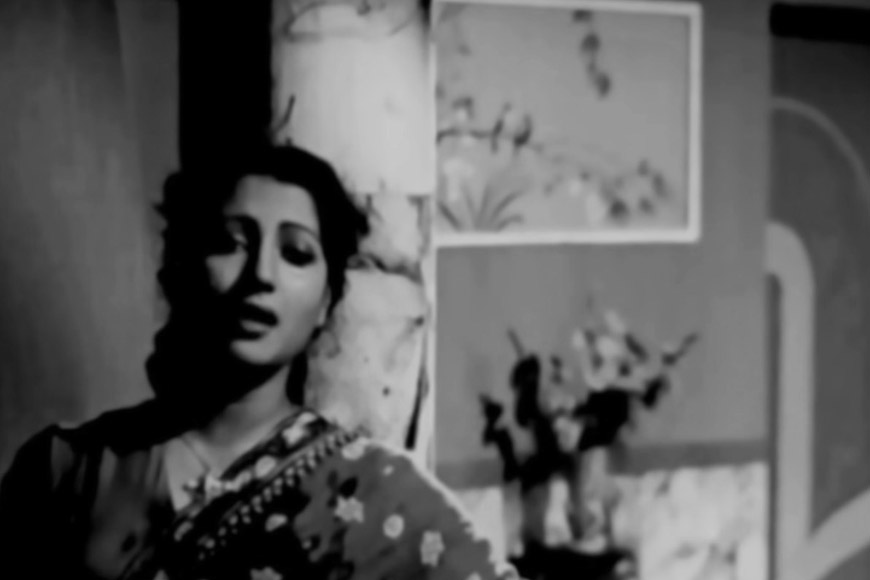 She gradually realized that behind all the razzmatazz and glamor, the Sen family had scores of secrets tucked under the carpet. Their financial status was not stable and their business ventures were all debt-riddled. Meanwhile, Dibanath was facing an acute financial crunch and he encouraged Roma to try out her luck in films. He accompanied her to different film studios and sought a break for his wife. Initially, Roma started her career as junior artiste and Dibanath collected her earnings. Roma endured her pain silently. Meanwhile, Dibanath introduced his wife to iconic filmmaker, Bimal Roy, whose late sister was incidentally Dibanath's father, Adinath Sen's first wife. It was Bimal Roy who introduced her to another noted director of that time, Sukumar Dasgupta. After a formal screen test, Sukumar launched the aspiring actress in his film 'Saat Nombor Koyedi'. Although she played the lead role in the film, the film was never released.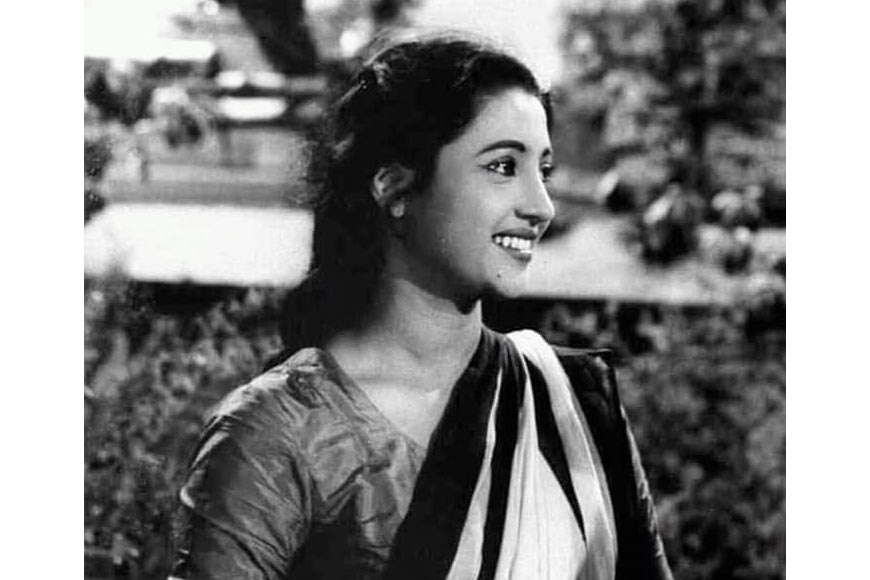 Meanwhile, the couple was blessed with a baby girl, who was named Srimati. She became the famous Moon Moon Sen. Soon after childbirth, Roma had to go back to the studio floors. Dibanath's demands were increasing and he even started taking advance money from directors and committed on his wife's behalf without her consent. As a result, Roma had to take up projects that she did not want to work on.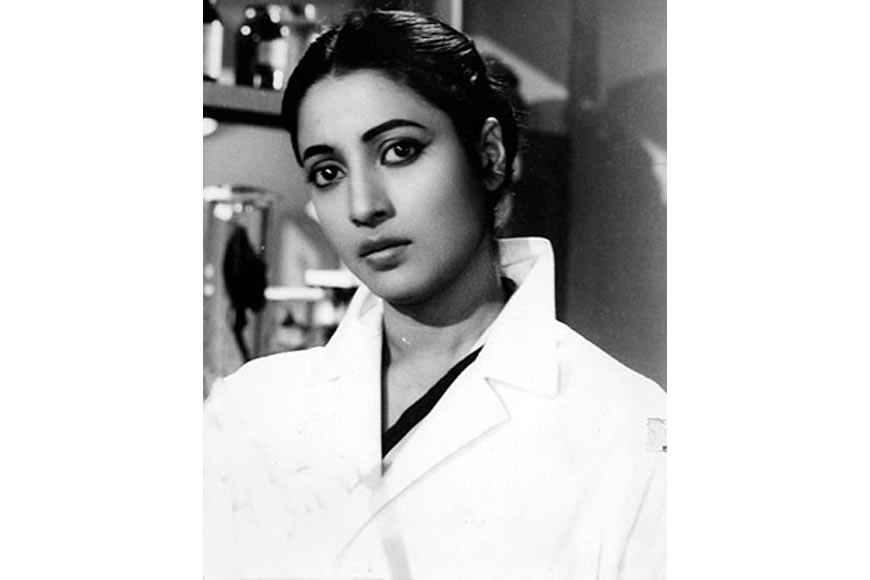 One of Sukumar Dasgupta's assistant directors, Nitish Roy conferred the young actress her iconic screen name, 'Suchitra.' That's how Roma turned Suchitra. Rising from the ashes, the phoenix was reborn. The shy teenager became the confident, smart, glamorous woman who had a clear idea of the ways of the world. In 1953, Suchitra Sen signed several films including 'Kajori', 'Sharey Chuattar' and 'Bhagawan Sri Sri Krishna Chaitanya'. Her income increased considerably but Dibanath pocketed all her earnings. This went for a long time and Suchitra's patience was gradually wearing thin. Meanwhile, director Nirmal Dey's cult classic comedy, 'Sharey Chuattar' was a super hit that catapulted both Suchitra Sen and Uttam Kumar's careers to dizzy heights. The on-screen pair became an instant hit and it paved the way for a golden era of Bengali romantic movies.

The pair was the talk of tinsel town and the audience swooned to see their ideal couple romancing elegantly on screen. Suchitra's stupendous success in the film industry brought trouble in her married life. Dibanath started suspecting his wife. One evening, a lavish party was being held at Suchitra's Ballygunge Place bungalow. Dibanath was also there. Uttam Kumar and his wife, Gauri Devi, were invited. During the party, guests requested Uttam Kumar and Suchitra to step on the dance floor. They complied but Dibanath was infuriated and suddenly picked up a knife and chased Uttam Kumar. It's told by eye-witnesses that Gauri Devi had to intervene and she somehow managed to save the day. It is said Dibanath was so mad at his wife's success, that he even attacked her with acid once though Suchitra did manage to move at the nick of time but a few drops of acid splashed on her face and that caused distortion later.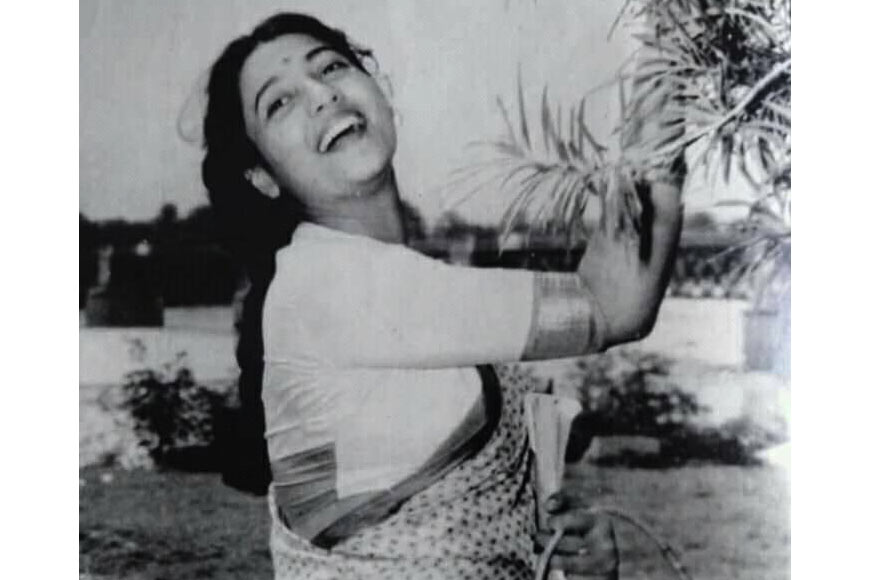 Uttam-Suchitra became the heartthrob of the masses and ruled the silver screen in Bengal for the next two decades. They were the epitome of romance and eternal love. Their passion and pathos defined their cinematic tryst. Among the 60 plus movies in which Suchitra Sen acted, 30 films were with Uttam Kumar. Their landmark films include Sharey Chuattar, 'Saptapadi', 'Shilpi','Priyo Bandhabi', 'Har Mana Har', 'Nabarag', 'Kamallata', Indrani', 'Chaawa Paawa', 'Shapmochan' 'Grihadaha', 'Uttar Phalguni' 'Suryatoran' among many others.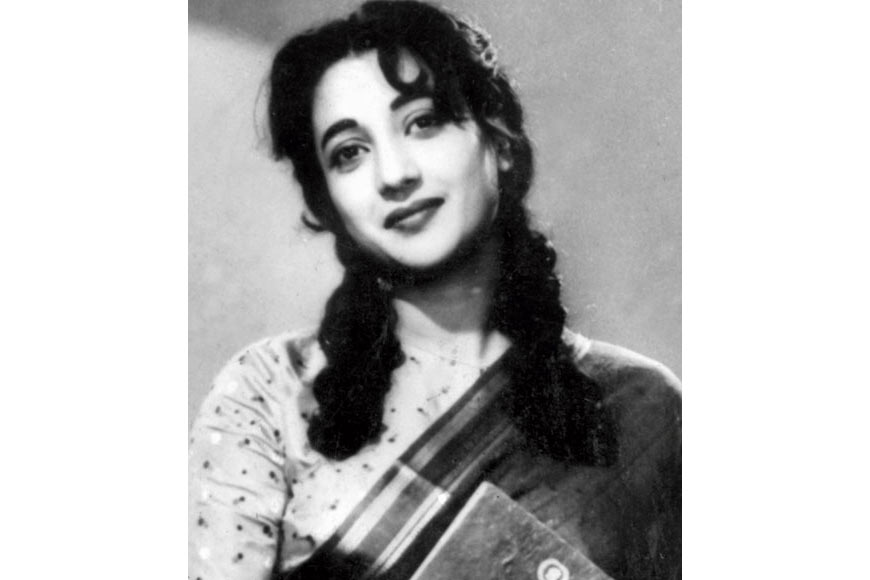 Suchitra Sen had very good terms with UNI journalist, Gopal Krishna Roy and their friendship continued even after she had left films. Roy wrote about the incidents Suchitra shared with him. Once she related an incident that happened when she was shooting for 'Saat Paakey Bandha.' The script of the film, she said, was identical to the incidents happening in her real life. Roy writes, "I would have a quarrel with my husband everyday during the shooting. One morning, I tore apart my husband's shirt at home. During the shoot in the afternoon, I had a similar scene of quarreling with my hero (Soumitra Chattopadhyay). I told the director, ``I wanted to tear apart Soumitra's shirt, and he readily agreed."
Suchitra Sen was a deeply religious lady who readily gave up fame, riches and all the perks of high life and became a recluse. Her husband, Dibanath died in 1970 at Baltimore, Maryland, USA. She was a private person who led a very austere life after she withdrew from films and public life.