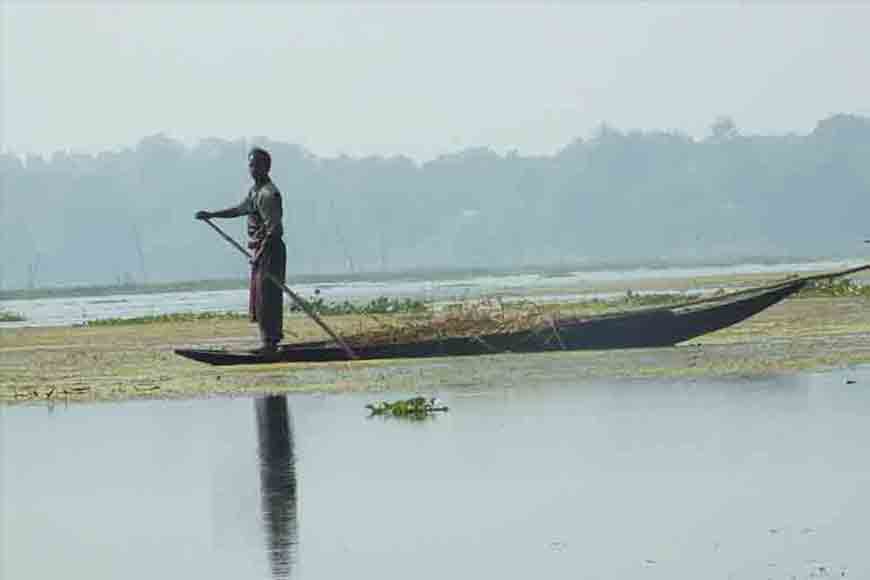 • Chupi(East Burdwan): Either be chup or silent or play some chhupa chhupi amid nature. Any nature lover will fall in love with thisplace. Here the Ganga forms a natural horseshoe lake and in winter it turns out to be a peaceful haven for migratory birds. You can go for a day-long boat ride and watch the birds playing mirthfully in the tranquil water. There is no provision for night stay, but you can spend a day at Chupi and then head to Krishnagar, Nabadwip or Mayapur. Don't forget to taste the delicious notun gurer Sandesh, a delicacy of this place.
How to Reach:Take any main-line train to Burdwan and get down at Purbasthali. From there you can hire a cycle rickshaw to reach Chupi.
• Gaduchira(North Bengal): Witness mountain ranges (Bhutan Mountain) on one side and dense jungles (Bandpani jungles) on the other. View wild elephant herds as Gaduchira is an elephant corridor and elephants fromNepal use this route to enter the Terai region. There is a watchtower to facilitate watching the movement of pachyderms. Supti and Reti rivers flow through Gaduchira, that add to the beauty of the land. Alipurduar is merely 80 kms away.
How to Reach: If you avail Kanchankanya Express, you will need to get off at Dalgaon. From there you will have to hire a vehicle. You can also go to Gaduchira via Alipurduar. From New Jalpaiguri you will have to go to Beerpara. From there it is an hour's drive to Gaduchira.
• Bhalkimachan (East Burdwan): The dense jungles of Bhalki, interspersed with small settlements or villages is a virgin destination for those who want to detach themselves from the cacophony of city life. The place is absolutely silent and peaceful. Enjoy recital by Adivasi dance troupes. The fort of Bhallu king with a deep pond nearby is worth a watch.
How to Reach: All trains going to Bolpur from Howrah cross Guskara station. From Guskara, Bhalkimachan is only 22 kms by road. Vehicles are posted outside the station for hiring. If you go by car, as you drive on Durgapur Expressway you take a turn at Paraj in Burdwan and then through Abhirampur you reach Bhalkimachan, located 16 kms away from Paraj.