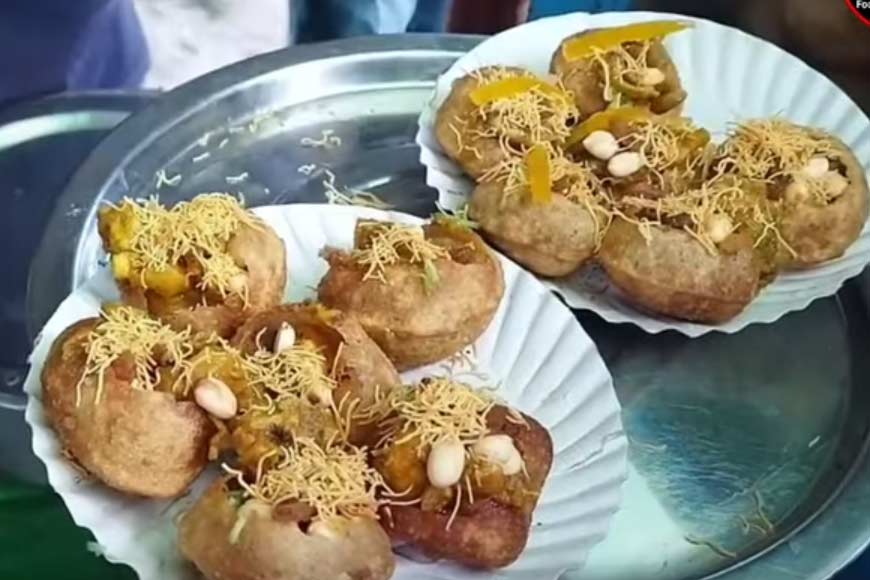 It is a universally accepted fact that Bengalis are foodies. Gastronomes here know no bounds when it comes to devouring mouth-watering dishes. In fact, Bengalis share an intimate relationship with food. The street food culture of Bengal is also rich with history and memories! There are many varieties of Indian street foods, but Bengal cuisine stands out because of its unique flavours, which tastes kind of spicy yet mellow at the same time. Of all the street food available in the state, 'Phuchka' reigns supreme. Yes, Phuchka is the ultimate epicurean delight for all Bengalis. After savouring this tantalizing tangy, crunchy, spicy and hot street delicacy once, fanatics can never get enough of it ever.
Every neighbourhood (para) has a puchkawala who is blessed with a steady stream of loyalists from the area. His fans swear by the crunchy puchkas and the secret masala mix. They gush over his tok jhol (sour water) which is customised to suit every preference. Broadly speaking, puchkas are the equivalent of golgappa in North India, pani puri in Mumbai and pani batasha in Uttar Pradesh but for a Kolkatan, phuchka is much more nuanced than its counterparts elsewhere. Puchkas have a unique flavour. What gives Phuchkas their distinct flavour is the spicing of the water. Sweet, sour, spicy or minty, the phuchkawala has it all. The crunchy semolina filled with soft mashed potato inside combined with the tangy taste of tamarind is a perfect addition to an evening snack.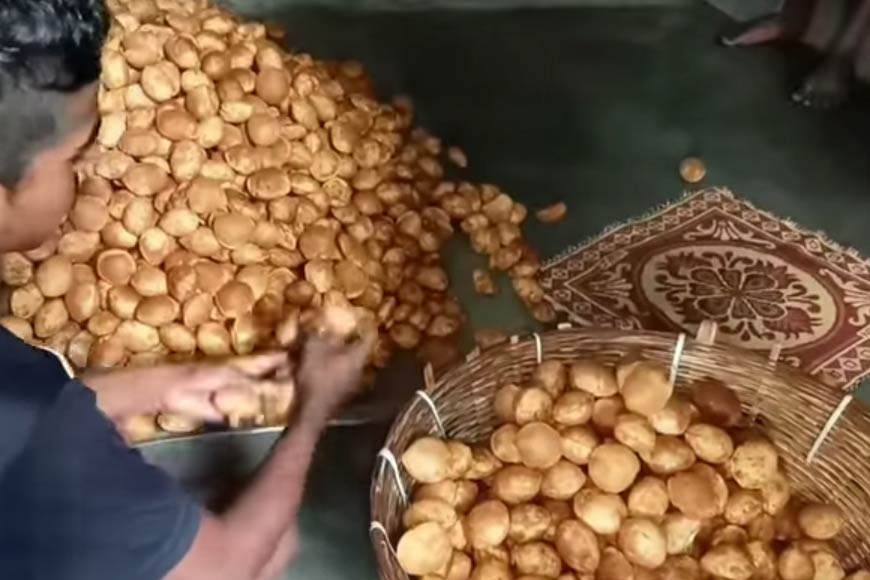 In fact, noted journalist and food columnist, Vir Sanghvi once wrote, 'Frankly, it (golgappa) really is not in the same league as the Bombay panipuri. Delhi just doesn't cut it. I have to respect the memories of the panipuri I grew up eating in Bombay, but I also have to accept that the Calcutta phuchka is India's best version of the dish. It is like the streets of Calcutta themselves: a boisterous kick-ass kind of experience.'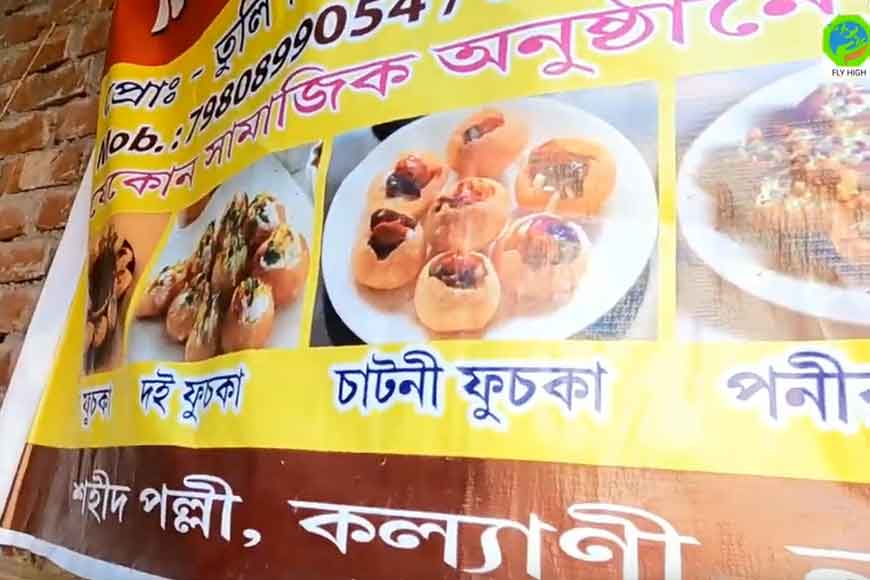 But did you know there is an entire village in West Bengal dedicated to making and fine-tuning phuchkas? Shahid Colony, a non-descript village of Kanchrapara in North 24 Parganas district is now known as Phuchka village where more than 100 families make a living by manufacturing phuchkas. Phuchka is made of whole wheat dough which are turned into light and hollow balls and stuffed with mashed potato, chickpeas spiced and doused in zesty, tangy water made with tamarind and aromatic 'Gandharaj Lebu'.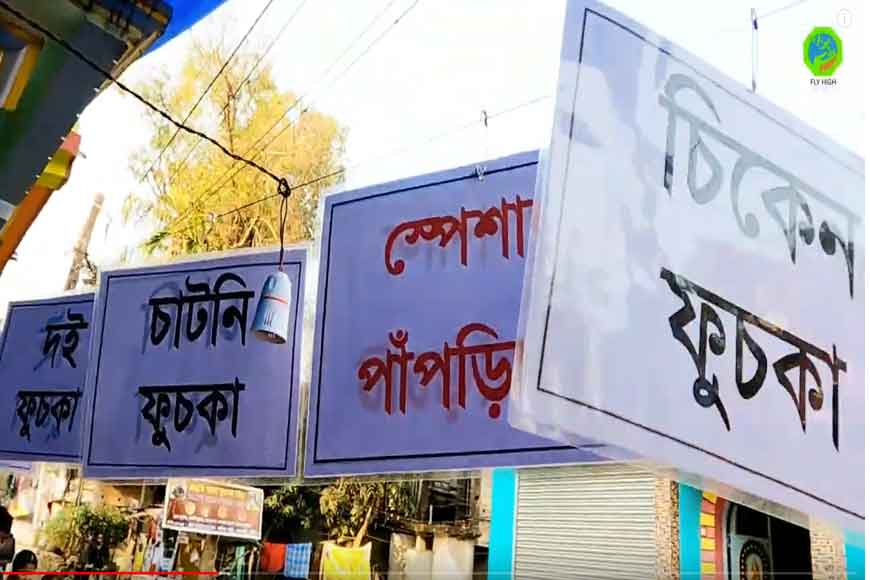 The phuchka, with its immense possibilities of variation, with sweet chutney or spread with curd for a more chaat-like appearance and taste, has evolved through the years and yet not lost even a dime in its popularity, continuing to titillate taste buds with its unsurpassed piquancy and indelible aftertaste. Some of the more adventurous phuchka makers of Shahid Colony for instance, have ventured into untrodden territory and have tried new variations of the traditional mashed potato filling by replacing it with spicy chicken, mutton, chocolate, curd, corn, ghughni, chutney and various other stuffings.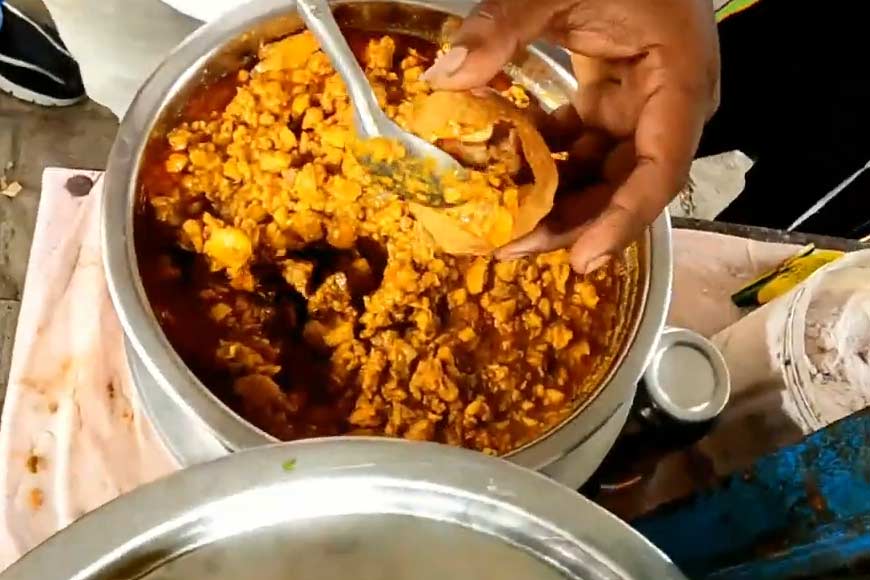 Work starts at the crack of at Phuchka village. Wheat flour, semolina and rice powder are mixed together and kneaded by gradually adding water which helps the semolina to absorb water. Once the dough reaches an elastic-like texture, it is covered with moist cloth and allowed to rest. The dough has to be of perfect consistency, not too soft nor too hard. The dough is then rolled out into thin strip using a rolling pin. The strip is then cut into small round pieces using a cooking cutter. Next, the hollow balls are spread in the open to dry in the sun. Some dry the phuchka balls in the heat of coal. After drying, they are deep fried in batches while tapping them constantly as they puff up and turn golden in colour. Meanwhile, skilled chefs get into the act of mixing vast quantities of myriad spices and preparing the sweet and sour water with ripe tamarind pulp, spices and gandharaj lemon. Boiled potatoes are mashed and then white peas, onion, green chili, ground coriander, cumin, red chili, fresh coriander, salt, lime juice along with tamarind sauce are added for that zing. The crunchy wheat and semolina balls filled with soft mashed potato inside and combined with the tangy taste of tamarind is a perfect addition to an evening snack.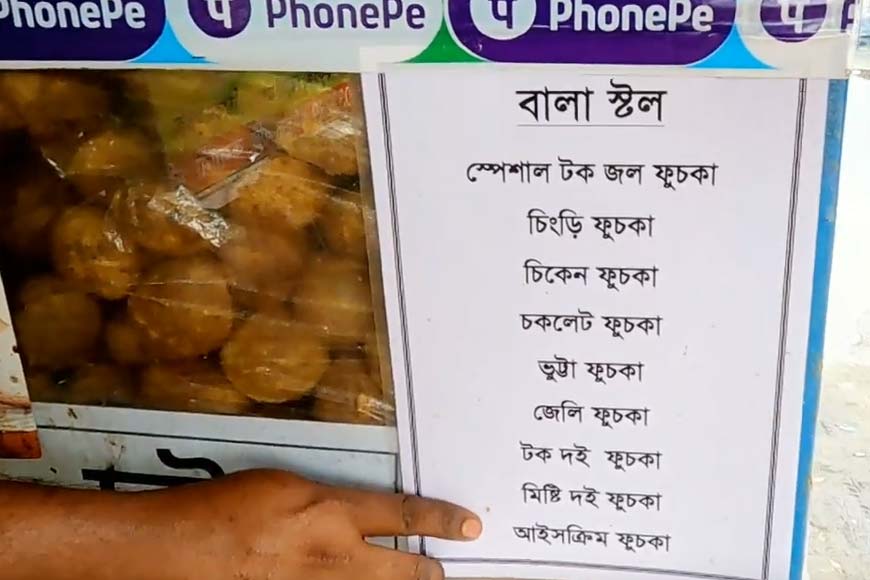 According to locals, Bolai Gayen initiated phuchka making commercially almost three decades ago to run the expenses of his family. Gradually, other villagers were inspired by him and followed suit. Soon, Shahid Colony of Kanchrapara became the hub of phuchka making and the place came to be known as Phuchka village. Making phuchkas has turned into a viable cottage industry and the products are sold to different parts of the state. Phuchka afficionados throng the village to taste the stuff. Phuchka traders of the area set up stalls in different fairs and other venues and family feasts held in the state round the year.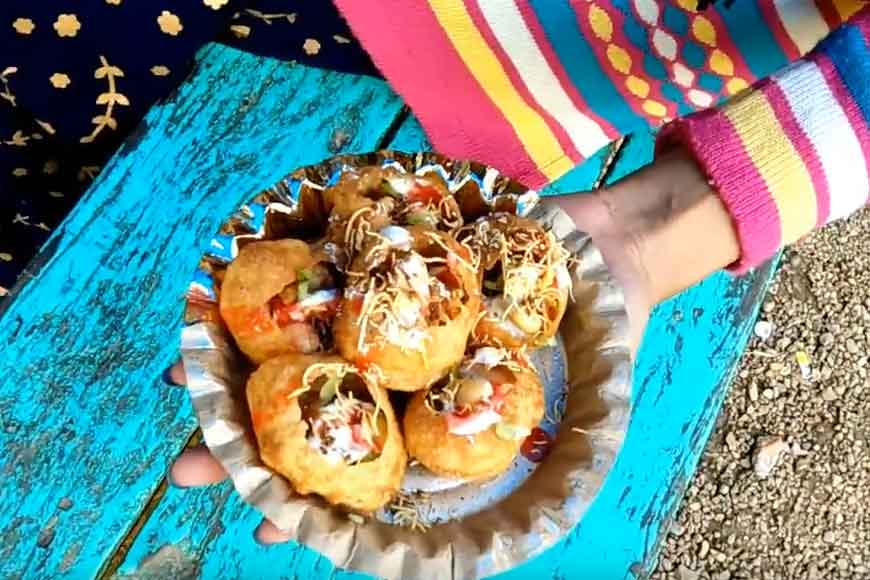 However, the inhabitants of Phuchka village regret that they have not received any financial assistance from the government so far that could boost the trade. Most manufacturers/traders say, they have somehow managed to keep the business going by availing loans from various private micro-finance companies. It is a pity that a majority of people are not even aware of the fascinating history of Phuchka village. Villagers here are involved in the phuchka-making trade and it is their only way of sustenance. Gradually, as the name of the village is spreading to other parts of the state, visitors throng to see the making of their favourite snack right from the initial stage of making.