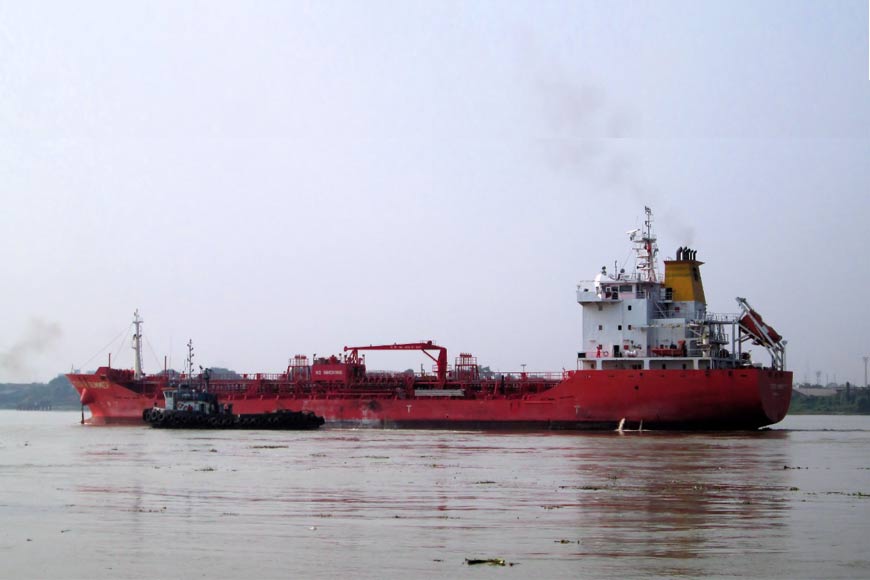 The sudden growling of a hand truck in the distance when no one is about, the diesel engines of a crane starting up on their own in an apparently deserted cabin, the crane moving from side to side as though operated by an invisible hand, a fitter mechanic or deck foreman on his way to the night shift slapped so hard across his face that he faints. These and many other similar stories are told about Garden Reach jetty, where ghosts from long ago are said to still roam along the dark yards and pathways.
Like all cities with a past, Kolkata has its share of paranormal stories. From the ghosts of long dead singers and musicians who reportedly haunt the former premises of All India Radio at 1, Garstin Place near BBD Bag, to the ghost of no less than Warren Hastings still riding around Hastings House, to the strange noises and apparitions in a section of the High Court, to more recent ghosts of suicide victims walking along Metro rail tunnels - take your pick.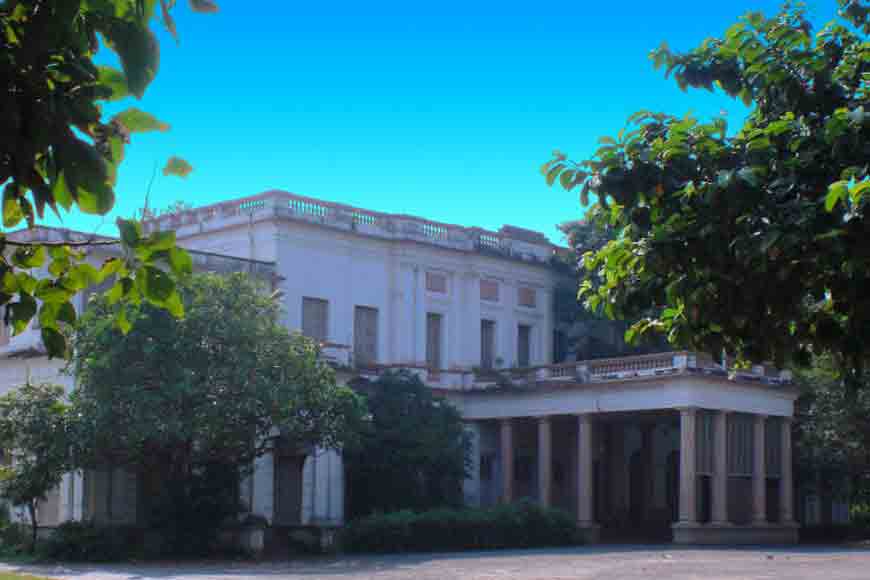 Hastings House
The ghosts of Garden Reach are perhaps not as frequently talked about, which has come in the way of their 'popularity', but in his 1963 book 'Purono Kolkatar Bhuture Bari (Haunted Houses of Old Calcutta)', writer Subhas Samajdar listed out quite a few such locations that have not yet taken their rightful place in our city's supernatural pantheon. Of these, Garden Reach jetty is certainly one of the more thrilling, not least because of the colourful history associated with its surroundings.
On a dark, drizzly, windswept night, as deck foreman Maguni Raut walks briskly toward a German ship waiting to unload its cargo at the jetty, he hears a beautiful female voice, singing its heart out. Almost mesmerised, he is drawn to the music against his better judgment, but the closer he gets to it, the farther away it seems to move. Determined to seek out the singer, he stumbles upon the train tracks running to and from the railway marshalling yard - and his horrified eyes spot a male body lying diagonally across the tracks, the earth around it seemingly damp with blood. Convinced that someone has been cut down by a train on its way to the shunting yard, a terrified Raut at first fruitlessly yells for help, then rushes to a nearby shed to call the dock hospital. In no time, an ambulance and staff arrive, but when the group walks to the gleaming tracks, there is absolutely no sign of a body, forget patches of blood.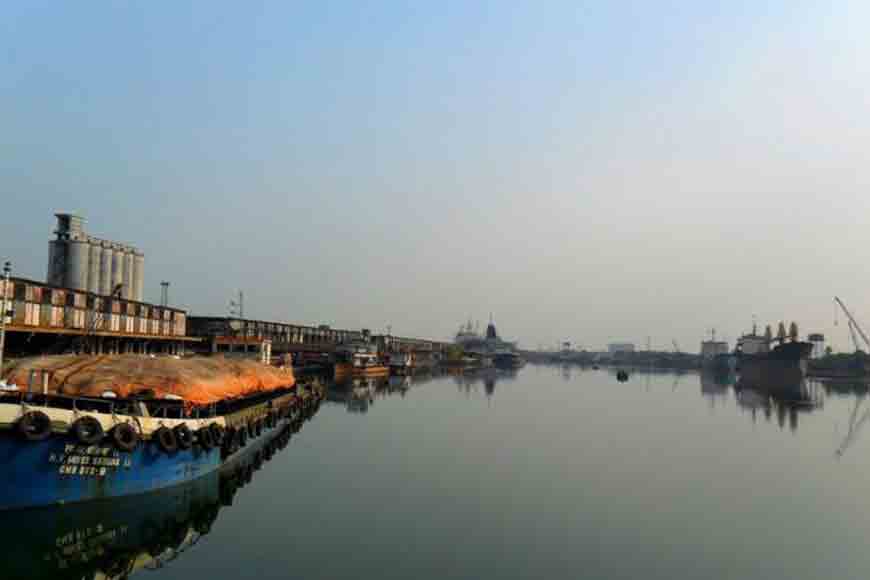 Khidderpore Docks
Another night at the jetty - heavy-lift crane driver Ansari Islam is on night duty for the first time since joining the Calcutta Port a few days earlier. The ex-Army man is asleep in the crane's spacious operating cabin, though his colleagues had warned him that sleep would be impossible, without giving a reason. A confirmed sceptic, the amused Ansari had dismissed their unnamed fears. But now, he is awoken by heavy metallic sounds on the cabin's iron staircase, as though someone is climbing up wearing shoes spiked with metal. Assuming his colleagues are playing a trick on him, he tries to go back to sleep, until the hammering begins on the cabin door, so loudly that it is in danger of crashing open. Hurriedly opening the door, a petrified Ansari sees with his own eyes a dark, cloaked, headless figure rushing down the steps and vanishing in the direction of the railway yard.

Call them spirits, ghosts, djinns, or any other name you can think of, the area surrounding the Garden Reach shipyard and jetty seems to hold them all. And their backstory goes all the way back to the days of Nawab Wajid Ali Shah and the 'mini Lucknow' that he set up in Metiabruz in the mid-19th century. Even today, those who work in the docks and jetty believe that the tragic life and times of the dethroned Nawab of Lucknow have cast their supernatural shadow on the port, stretching from Khidirpur to Metiabruz.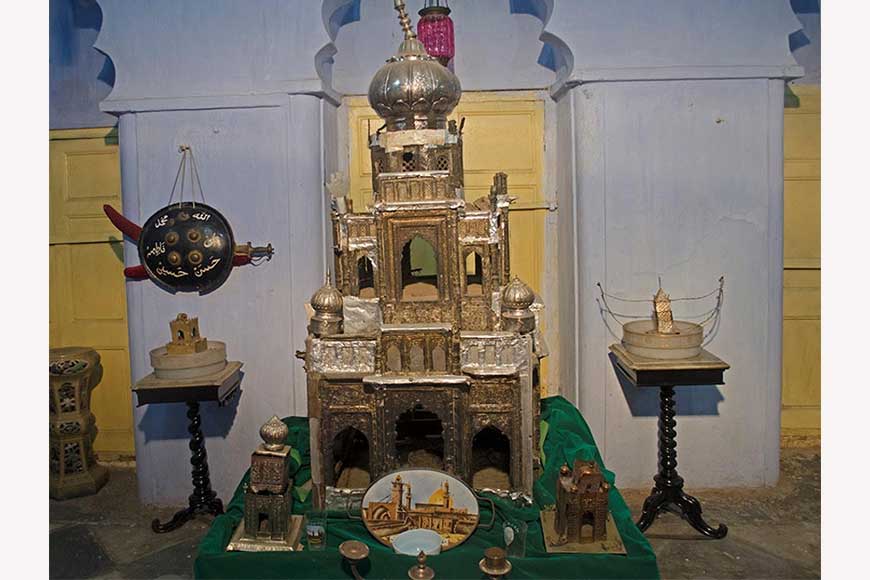 Grave of Wajid Ali Shah--Sibtainbad Imambara
Wajid Ali Shah's court in exile had its fair share of intrigue, violence, and brutal murders, as any self-respecting royal court ought to do. Notable among those murders was that of Munsarimwali Gauhar, a courtesan from Lucknow famed for her beauty and her singing. Furious with her husband's devotion to Gauhar, the Nawab's chief begum Akhtar Mahal apparently plotted with another courtesan, Chunewali Hydari, to have the beautiful Gauhar burned alive in an 'accidental' fire during a musical performance in 1883, four years before Wajid Ali's own death. Dock workers have reported witnessing recreations of the fire - complete with terrified screams and flaming figures - which vanishes as soon as they approach it.
Or take the case of Mir Aman Ali, the superbly handsome pigeon handler who developed a close friendship with Abrasi, a beautiful young water-carrier (bhisti) whom the Nawab had married and elevated to the status of a begum. Aman and Abrasi's friendship drew the ire of head pigeon handler Ghulam Abbas, who himself was apparently attracted to the lovely Abrasi. Unable to prevent them from meeting each other, Abbas had complained to the Nawab about Aman in a fit of jealous rage. There is no record of what he told the Nawab or what happened after, but soon enough, Aman's body was found lying on a narrow lane used by the domestic help as they went to and from the various buildings within the royal complex. Was it this body that deck foreman Maguni Raut saw?
Yet another notable death was that of Wajed Ali's second son Mirza Birjis Qadr, placed on the throne of Lucknow in 1856 at the age of 10 after his father left for Calcutta. Following the Sepoy Mutiny of 1857, when Lucknow fell to the British, Biris and his mother Hazrat Mahal escaped to Nepal, where Hazrat died. Eventually 'pardoned' by the British after many years, Birjis made his way to Metiabruz, and four years after his father's death, demanded that the British government pay him a higher stipend than that awarded to his elder brother, the prince Mirza Qamar Qadr. He also demanded full charge of whatever remained of the royal household at Metiabruz.
Alarmed at these developments, Qamar Qadr's mother Uzma Begum and a few other royal ladies reportedly decided that the 47-year-old Birjis had to go. Presented with a sumptuous feast at Asad Manzil, the hesitant prince was fed seven different kinds of pulao, one of them spiked with poison. Birjis was dead of food poisoning within hours. Does he still haunt the staircases of crane cabins today?
Once the pandemic is behind us, what say to a walking tour of this area at night?
Sources: Purono Kolkatar Bhuture Bari by Subhas Samajdar; Guzishta Lucknow by Maulana Abdul Halim Sharar Lucknowi