Girindrasekhar Basu, first Psychoanalyst of South Asia, who challenged Freud through letters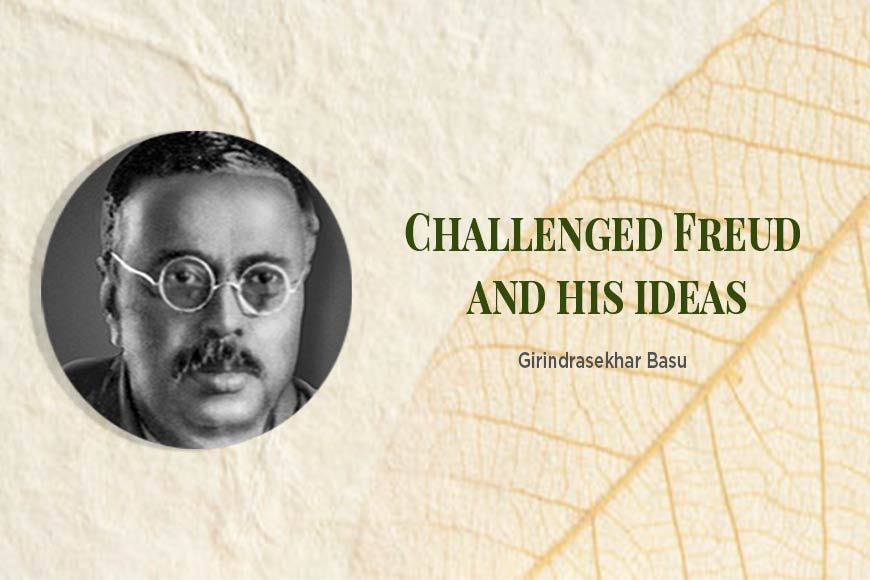 Mental health seems to be the buzzword today with negative thoughts and feelings surrounding all and depression skyrocketing. Psychoanalysis and understanding human nature with its deep apprehensions has turned most important. In the early 20th-century a Bengali physician had become the first South Asian psychoanalyst, and the first president (1922–1953) of the Indian Psychoanalytic Society. He was Girindrasekhar Basu who was known for his courage and vast knowledge as he carried on a twenty-year dialogue with none other than Father of Psychology, Sigmund Freud. Known for disputing the specifics of Freud's oedipal theory, he pointed out early examples of non-Western contestations of Western methodologies.
His doctoral thesis, Concept of Repression (1921) blended Hindu philosophy with Freudian concepts. He had sent the thesis to Freud, which led to a correspondence between the two men and to the formation of the Indian Psychoanalytic Society in 1922 in Calcutta. Of the fifteen original members, nine were college teachers of psychology or philosophy and five belonged to the medical corps of the Indian Army, including two British psychiatrists. One of them was Owen A.R. Berkeley Hill, famous for his work at the Ranchi Mental Hospital. In the same year, Girindrasekhar wrote to Freud, who was pleased that his ideas had spread to such a far-off land and asked Basu to write to Ernest Jones, the then President of International Psychoanalytic Association, for membership of that body.
The Indian Psychoanalytic Society, with Basu as the President (a position he held until his death in 1953) became a full-fledged organization dealing in Mental Health way before India's independence. Youngest of nine brothers and sisters, Basu's original residence was in Ula village of Nadia district and he was also the brother of Rajasekhar Basu, popularly known as writer Parshuram. After completing his schooling, he studied Chemistry at Presidency College and graduated from Calcutta Medical College. He had interests in yoga and hypnosis and applied hypnotism to his physician and psychological life. As soon as he finished his doctorate, he started studying Psychology at Calcutta University.
What had always attracted Basu was the Puranas of India and he felt Western Psychological concepts had already been described in the philosophical thoughts of the Puranas. He shares this in his remarkable book known as 'Puran Prabesh,' where he says: 'The Puranas are the oldest books of India and they contain the stories of the past. The word Purana is terminological. Its characteristic meaning is old. Twenty-eight original Puranas and many sub-Puranas are in vogue. All Puranas are not in the same period. Some are ancient, some are modern; Again, the same myth has ancient and modern parts.' But the best part was the innumerable letters he wrote to Freud and the correspondence between these two bright minds. They were later printed as 'Bose-Freud Correspondence' and are still a part of the curriculum for psychology students across the world. To honour him, there is a gallery in name of Girindrasekhar in London's Freud archive. Though Girindrasekhar had in several correspondences, challenged Freud and his ideas, they became best of friends as Freud realized Girindrasekhar was one of the best psychologists that the world had ever seen!
Story Tag:
Famous Bengali, Girindrasekhar Basu